WWE obviously had some plans to conduct the Hall Of Fame 2020 event around WrestleMania 36 but that hasn't happened yet, thanks to the ongoing pandemic. The list of inductees (nWo, Batista, The Bella Twins, and more) have been waiting to be part of the ceremony that is yet to occur.
WWE, at one point, was nurturing the idea of conducting the Hall Of Fame 2020 at SummerSlam of this year but those plans obviously didn't go down that way. They previously planned the event from Atlantic City either or in some scouted locations around the North-Eastern region of the USA. But those plans to host the show, in an outside area or a boat, went outside the window.
AJ Styles Thinks Shane McMahon Is Perfect To Run WWE Raw
Hall Of Fame 2020: WWE's Latest Plans On The Prestigious Ceremony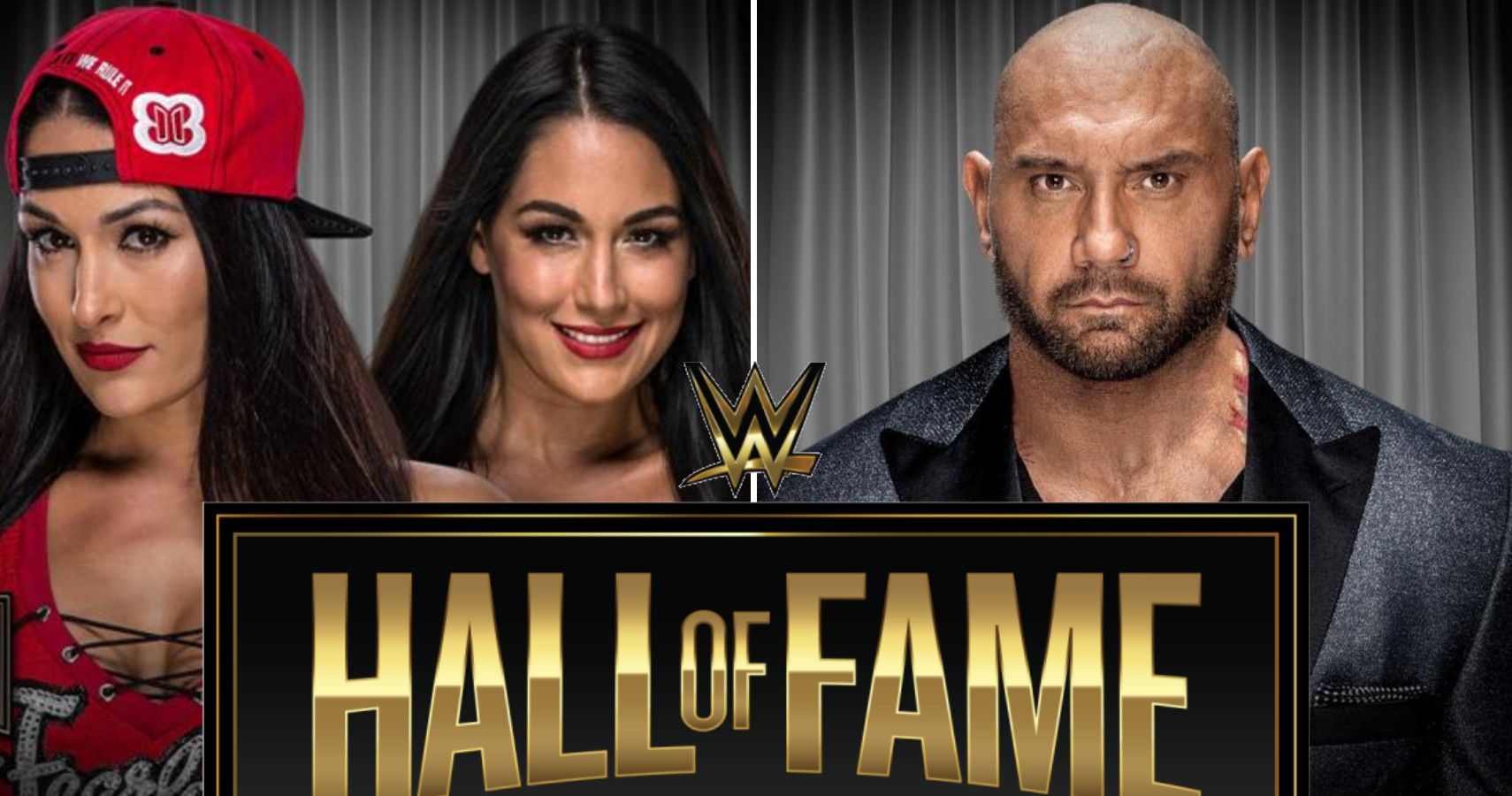 Wrestle Votes has now reported that WWE's plan for the Hall Of Fame 2020 was to conduct it when the fans return at shows. The show could go down during a pay-per-view. Now it seems they won't be around until at least November. So it looks like the prestigious ceremony will get pushed back to WrestleMania 37 and the 2020 class could get converted to 2021.
"WWE's plan regarding the 2020 Hall of Fame was to do it at a corresponding PPV once fans returned, ideally SummerSlam. That obviously didn't happen. With no fans until November at the earliest, the plan is now to induct the 2020 class as the class of 2021 during WrestleMania 37."
WWE Star Nikki Bella Posts Adorable Photos Of Her Baby & Fiancée
2020 didn't turn out the way that anyone has expected and WWE could really do nothing about the show. Hall Of Fame 2020 might have to wait until next year considering the present situation. It will be an interesting situation whether every inductee announced induction will eventually show up when the event actually gets hosted.
Bodyslam.net now reports that WWE also had plans to host the Hall Of Fame 2020 class in different parts. They were going to introduce the announced names during Raw, SmackDown, and other pay-per-views until all of them could've taken care of.
"They were actually going to piecemeal the HOF class of 2020 – inducting them at various SmackDowns and such. Plans were in place to induct some members just this past month, during a SmackDown that didn't correspond with a PPV, but various people had… well… extenuating circumstances."
"The circumstances were out of their control as Bodyslam was additionally told: "COVID and other factors made last month's induction impossible."
Pushing back the show might allow each of the inductees to physically attend the show, together as the coronavirus situation hopefully slows down. Previously, the Bella Twins wanted to dodge the show amid the coronavirus situation since they both have been pregnant. Now they both delivered babies it seems to be much safer for them to be present in the ceremony if it gets held in 2021.
Get the latest news and updates from Indian Premier League, ICC World Cup 2019, Match Prediction & Fantasy cricket. Follow SportzWiki for all cricket news, WWE News & Sports News.