Mickie James hasn't been seen on WWE TV despite being an active member of the WWE roster which is pretty strange. While a report suggests that an injury is still sidelining her, another one suggests that she is ready to go. Perhaps, WWE doesn't have enough plans to place her on TV as it seems although her presence is always valuable.
After recovering from a torn ACL injury, Mickie James appeared on RAW a couple of months ago. But she was forced out of action again after suffering a broken nose on an episode of RAW. The last time she wrestled on TV was on the September 21, 2020, episode of RAW against Zelina Vega. Following that, she wasn't picked by any brand during the Draft back in October.
Maria Kanellis Advises WWE Chairman To Change For Industry's Betterment
Is Mickie James' WWE Career Finished After Raw Legends Night?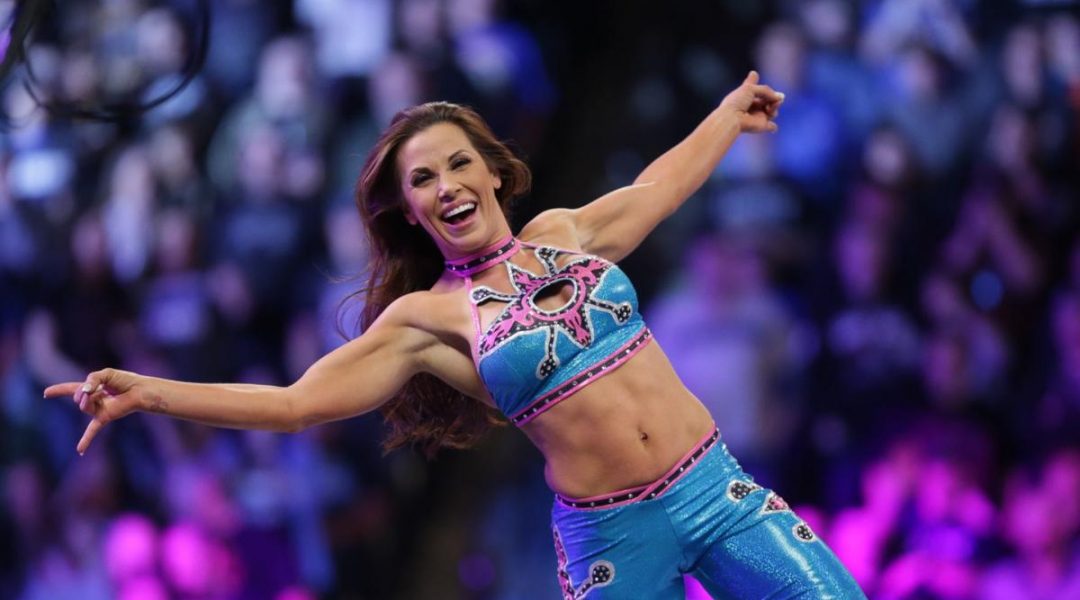 For now, Mickie James currently stands as a free agent. It was good to see her on the Legends Night, at least. The positive thing is that she might get back in the ring, very soon. According to the reports of Inside The Ropes, the veteran has been cleared to return to action. The concussion-related to the broken nose exists, no more.
Mickie James is still considered to be an active WWE RAW Superstar, despite the previous reports as she is still listed as an active Superstar on the roster sheet. She was at Legends Night only to become a Legend, per the rumors. Rumors had that she might have been quietly retired following her appearance on the very first episode of Raw.
Lacey Evans Calls Herself Charlotte Flair's Stepmom After WWE Raw Incident
Speculations also suggested that Mickie James was removed from the active roster on the WWE website. However, she is still included on the main roster. Gary Cassidy of Inside The Ropes noted how all of these rumors aren't true, at all as she could be back, anytime. So the backstage segment with Angel Garza, Tatanka, and WWE Hall of Famer Sgt. Slaughter wasn't the last we've seen of her.
It's also interesting to note that Mickie James was recently listed as a SmackDown Superstar on the FOX Sports tier list. So WWE might have internally made her a star of the blue brand. We will have to wait and see when WWE decides to use the six-time Women's Champion, again. In whatever capacity it is, her appearance could certainly be beneficial for the Women's Roster.