John Cena is no more a regular name in the world of WWE as he now intends to become a bonafide movie star. In order to so, he would have to stay away from WWE programming and thus it led to an interesting stat. 2020 was obviously an exceptional year for everyone including the WWE Superstars. They had major changes in their schedule, throughout the year.
WWE was able to keep their shows going through the pandemic, but they did break a long-standing record in the process. This is something related to John Cena that WWE wasn't necessarily willing to break. 2020 was the first year since 2004 that the former world champion didn't appear on a single episode of Monday Night Raw, a show that he helped garner ratings for over a decade.
WWE Superstar Nikki Bella Net Worth And Salary
As mentioned above, John Cena is very busy with his other Hollywood commitments, but he did work in a light schedule around WrestleMania. WWE arranged a Firefly Funhouse match against Bray Wyatt at WrestleMania 36 that was a cinematic match where he had to digest the least amount of bumps inside the ring. During that program, he only made appearances on SmackDown for build-up purposes.
Salary Comparison Of The Rock, John Cena And Roman Reigns In WWE
John Cena's Personal Life in 2021
WWE can only hope 2021 will see a return for John Cena to the longest-running weekly episodic television program especially at a time when it's dealing with slumping TV rating problems. WWE usually brings him back around Royal Rumble these days that leads to the road to WrestleMania. But there's no such update whether things will be happening the same way, this year.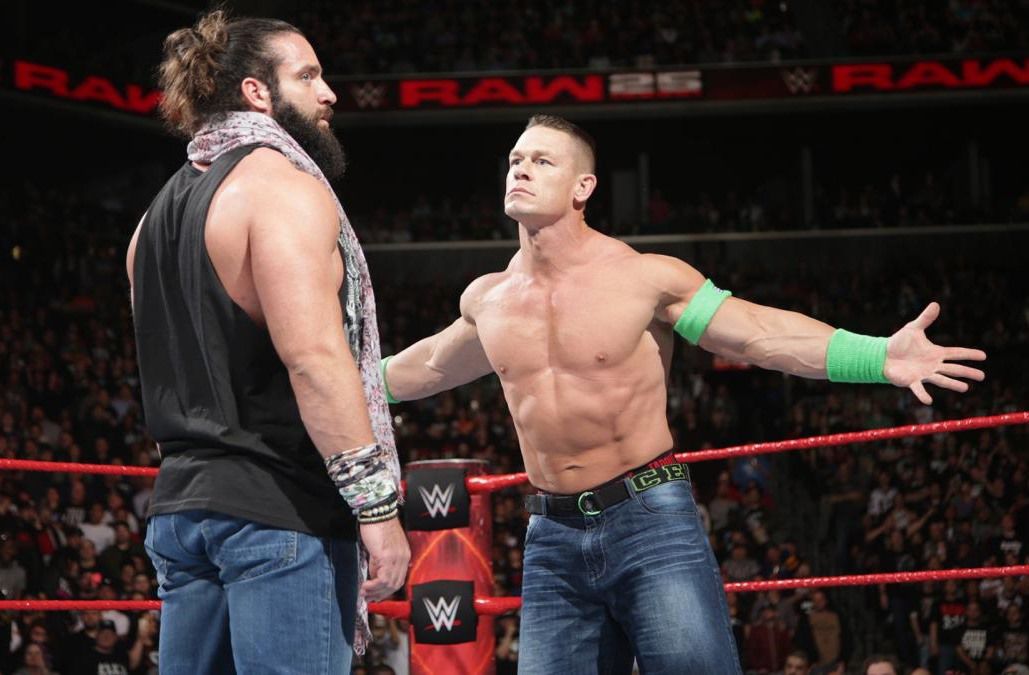 John Cena is also busy in his private life as he married his girlfriend Shariatzadeh in October 2020. The duo first began dating each other in February of 2019, after Cena met Shariatzadeh at a restaurant in Vancouver.
They had always kept their relationship private, while dating before attending the red carpet premiere of one of Cena's movies, Playing With Fire, together.
Back in February of 2020, Shariatzadeh, who works as an electrical engineer and project manager, was spotted with an engagement ring. John Cena was previously married in 2009 to Elizabeth Huberdeau, before divorcing in 2012. At WrestleMania 33 in 2017, Cena proposed to former girlfriend Nikki Bella, but the duo called off the wedding and decided to split up, a year later.