Bobby Lashley and Lana had one of the most controversial storylines in the history of WWE in the fall of 2019. The scandalous angle saw the duo hooking up and making out despite Rusev being married to the WWE female superstar. The adultery segment turned out to be the hottest of the season garnering tons of views on YouTube and other social media sites.
The scripted angle had all the elements to be even more successful as the audience was curious about the segments. But then it faded out after a botched wedding angle between Lashley and Lana. There was a time when everyone was talking about their angle and from that point of view, it was a tremendous success for the WWE.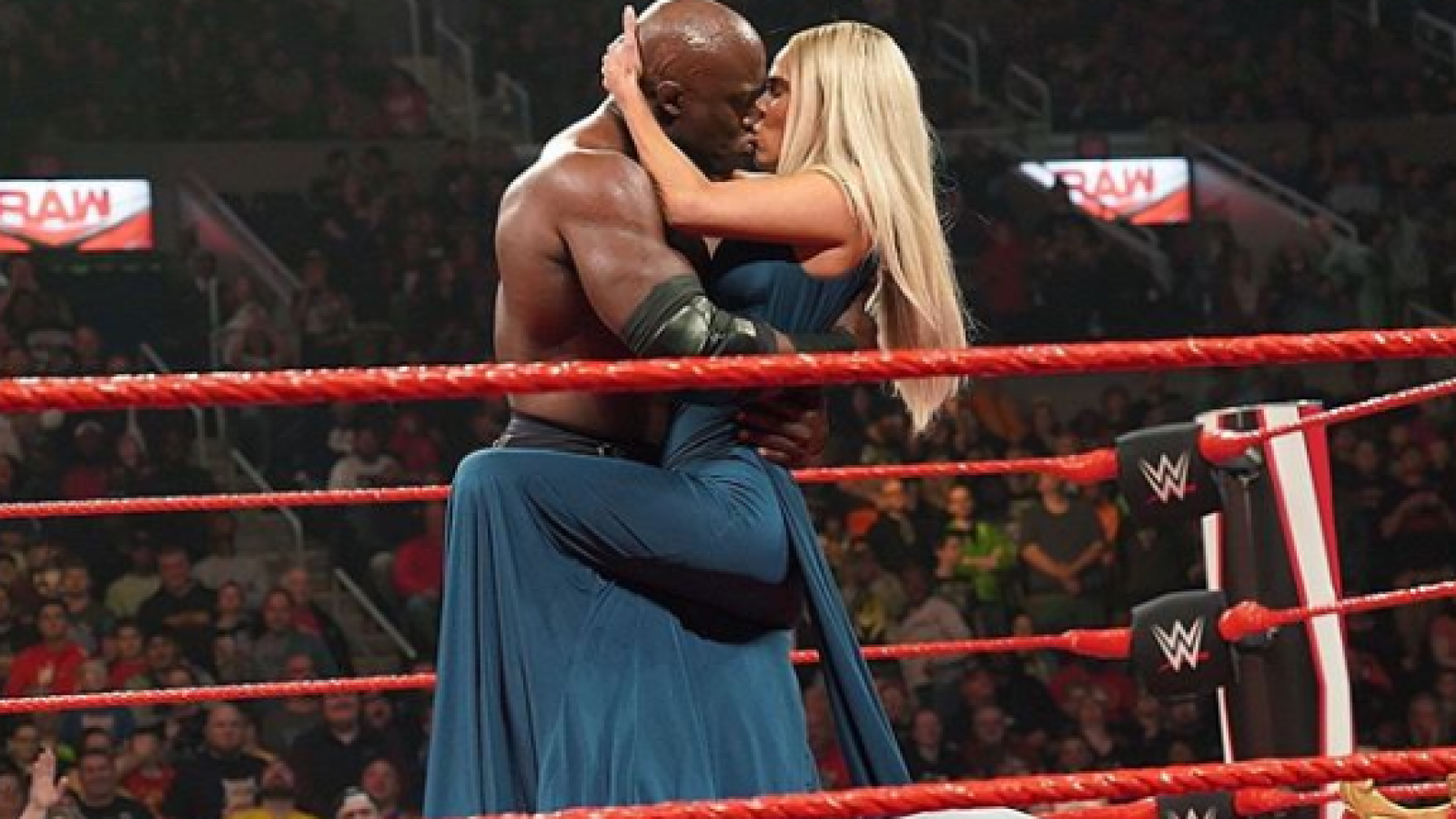 Lana is primarily used for such social media attention and WWE must haven't regretted it. Even the current Raw roster member feels that she "broke the internet" with it. While speaking to talkSport, the Ravishing Russian went into detail with the much-talked angle with Lashley. At the end of the day, they trended on social media and caused a lot of controversy in the process. This is what entertainment is all about.
Lana Comments On Ex Husband Bobby Lashley's WWE Title Win
"I think we broke the internet and cracked mainstream media. A bigger thing that I think is very important to have on WWE television, and I know a lot of people might disagree with me, is I do think it's important to have romantic angle, relationship angles, soap opera angles. We have so much WWE programming every week. What is it, nearly 10 hours of network television? It can't all be for the title. It can't just be about being an in-ring competitor, it's got to be about relationships stuff as well," Lana said.
Lana To Lose Ton Of Money Due To New WWE Policy In 2021
Lana – Lashley adult angle never ended properly
The storyline kicked off so well that some of the fans were convinced that there were real marital problems between Lana and Miro fka Rusev. With no title involved in the picture, it did well. Lashley and his eye-candy partner also received some legit backlash they never wanted. For the record, some fans even approached them with death threats.
The sad part is that it didn't have a proper culmination. As a result, Rusev was released from the WWE contract in April 2020. While he went to All Elite Wrestling, Lana is under contract with the WWE until late 2024. She's trying hard all the time to recapture the fan interest. While doing so, she's gone through announce tables until Survivor Series at the hands of Nia Jax. Now she has a backup in the form of Naomi.