Mandy Rose and Dana Brooke continued their feud with the former Women's Tag Team Champions Nia Jax and Shayna Baszler. The latter duo was constantly attacking them from behind as the newest tandem was looking for vengeance. Rose was thus put into a singles contest against the Queen of Spades who was perhaps over-excited and did something unexpected.
The gear Mandy Rose usually exposes a lot to give a great view to the fans. This week on Raw, it actually went beyond the limit, popping up something that shouldn't have to be on TV. On this week's episode of RAW, The Golden Goddess faced Shayna Baszler in a singles match. Despite the efforts, she came up short and in the process, it caused a wardrobe malfunction.
Sasha Banks & Charlotte of WWE Post Latest Glamorous Insta Photos
Mandy Rose Wardrobe Malfunction Photo/Video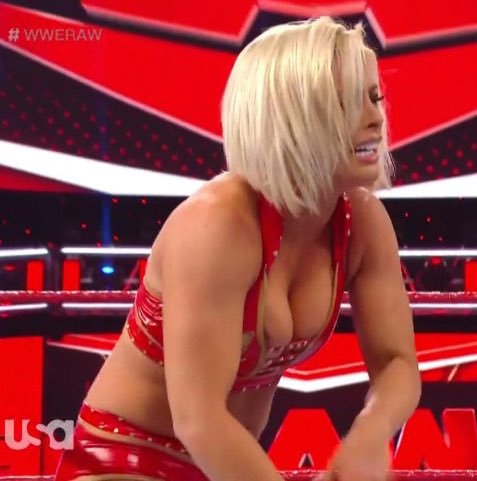 During the match, it was captured by the camera that Mandy Rose suffered a n*p-slip. The left side of her gear was pulled a bit more, offering an exposure which wrestling world dubs as wardrobe malfunction in between a match. During the happening, the screen went black on TV as the crew was aware of the mishap and they didn't want this to air.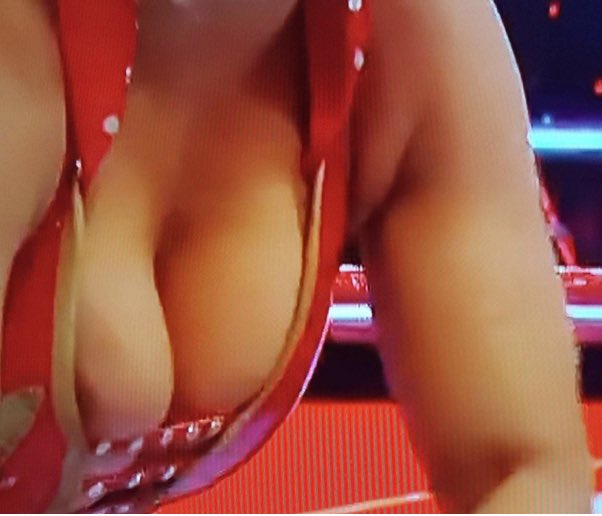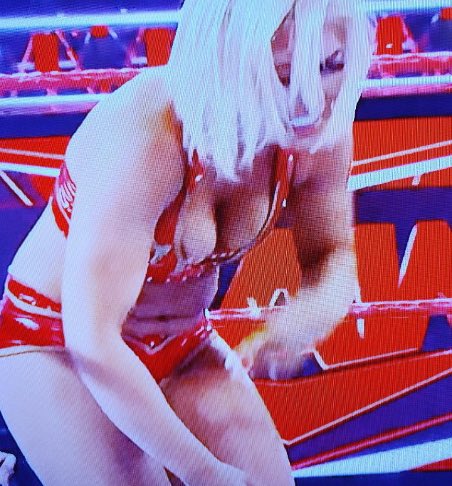 Such kind of happenings is strictly prohibited in today's WWE programming as the show offers a TV-PG rating and not the TV-14 ratings like the earlier days. Mandy Rose showed her furious side while going toe-to-toe with one of the strongest NXT Women's Champions in history. But in the end, she had to tap out to the devastating submission maneuver, Kirifuda Clutch.
Dana Brooke made the save for her, though from a further beatdown as she jumped off the top rope to put down Jax and Baszler, once the match was over. Rose was doubtful about teaming up with Brooke in the first place, though. However, she was later convinced.
In an interview with Lilian Garcia's Chasing Glory podcast, Mandy Rose stated she was skeptical about doing something wrong as a singles competitor. This is why the creative team decided to pair her and Brooke together.
"We all know the plans change, you know, day by day. So, I was just… I wasn't getting answers. I wanted clarity of, like, what's going on. So, when they finally told us we were going to be in a tag team, I went, 'Ok, good.' It's something, you know? I just want to be on TV again. I just got off one of the biggest matches in my career with a win, and I just wanted to run with it." (Quotes courtesy Wrestling INC)