Maria Kanellis has always been outspoken when it came down to raise a voice for the betterment of women's wrestling within or out of the WWE. This never took her in a better spot by any means as she was fired by the company with a trash bag being sent to her address with the remaining belongings. But she ain't stopping from taking shots at her former employer.
The current Ring Of Honor star recently appeared on the KAWADA DRIVER show to speak about the female division in the WWE. Maria Kanellis was quick to point out that the advocacy for women in wrestling brought by WWE Chief Brand Officer Stephanie McMahon is something promotional and it needs a reality check. With Stephanie's power, she should have done a lot more for the female talents.
Reason WWE Removed Sasha Banks From Smackdown Women's Title Picture
In this interview, Maria Kanellis wondered how Stephanie McMahon deals with WWE not conducting any kind of women's empowerment pay-per-view events after the All-Women Evolution event back in 2018. Despite the success, it was never renewed, and apparently neither the company nor Stephanie is bothered about that.
"So you have all these pointless pay-per-views, you have the opportunity to do a women's empowerment pay-per-view and you don't do it? I don't get it," Maria Kanellis noted. "I don't know how Stephanie McMahon deals with that."
"Like as a woman, I've been very outspoken about women's wrestling and women in wrestling. It should come as no surprise that as a woman I couldn't deal with that. If I had all that power in the industry I couldn't deal with that. I have minimum power in this industry and I am fighting my tail off to create more opportunities."
Fans Furious On Eva Marie's WWE Return After Mass COVID-19 Release
Maria Kanellis gave examples on bigger projects around women
Maria Kanellis continued mentioning some of the projects she would have gone forward with the WWE women's division if she had the power that Stephanie McMahon possesses. A new show dedicated to women alongside a reality TV show would be there while she would try to get those famous women on the cover of leading magazine covers.
"If I had that much power there would be a whole show plus a reality show that actually covers the girls live," The First Lady said. "Plus on top of that we would have a makeup line and be on the cover of Vogue saying: 'Guess what? These women are badasses and they are beautiful in their own right.'" (Quotes courtesy Arturo Muscarelli)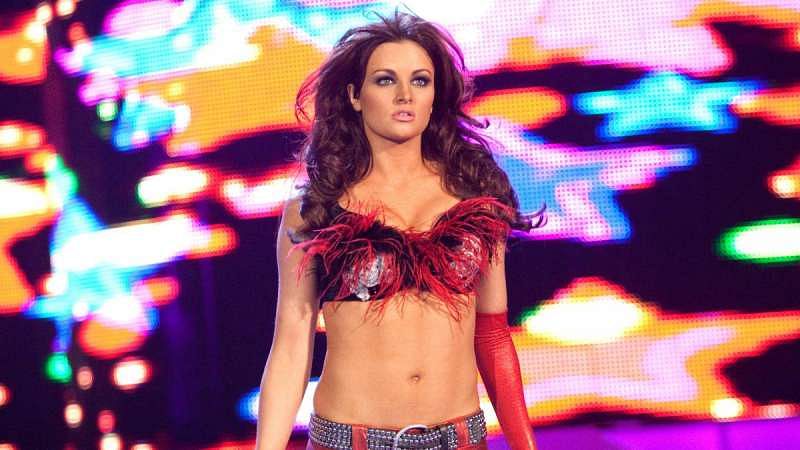 Maria Kanellis and her husband Mike Bennett were let go of the WWE, last year amid other COVID-19 budget cuts. The couple has just welcomed their second child at that time. The two have since been working for ROH after recently signing contracts with the company. Maria is especially associated with ROH in upping the positions of the women in the locker room.