Bianca Belair created history at WrestleMania 37 Night One by winning the main event match against Sasha Banks. She became the first black woman to win the gold at the main event of the Biggest Event of the Year. after making history. The program between these two was so good that a rematch was expected between these two, right away. But that isn't the case.
For whatever reason, the rematch has been canceled. Ringside News has been told that WWE decided to keep Sasha Banks out of the SmackDown Women's Title picture for a good reason. The creative team probably wants Belair vs Banks to unfold in a bigger and better way in the near future. It would have more meaning when The Boss re-enters her feud with the reigning champion.
Sasha Banks Thanks Husband Mikaze For WWE Wrestlemania 37 Gear With Stunning Photos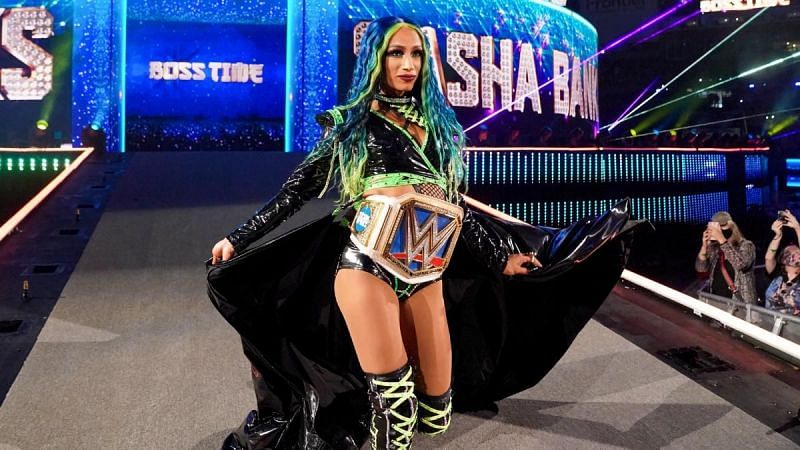 The source was told that "there was no plan except for Bayley vs Belair" after WrestleMania. So it doesn't seem like that Sasha Banks vs Bianca Belair originally planned after WrestleMania 37. A tenured member of the team noted that "Sasha taking a little time off to let Belair and Bayley have the spotlight" is the plan so "when Sasha attacks Belair, it'll mean something."
Sasha Banks will be back in the title picture
Also, WWE didn't want to "throw it all away in a three-way match" unlike the rumors which claimed that Sasha Banks vs Bayley vs Bianca Belair could be the lineup for WrestleMania Backlash. Instead, Belair will defend against Bayley in a singles encounter. WWE does know that The Boss will face the EST, once again but they're not in a hurry.
Sasha Banks and Bianca Belair closed out night one of WrestleMania 37 creating some special moments in the ring. Bully Ray fka Bubba Rey Dudley spoke about that moment on WWE The Bump on YouTube, and how great they performed at that stage. He even compared their stare-down to Hulk Hogan and Andre The Giant's legendary moment at WrestleMania III.
"Look at Sasha and Bianca face-to-face. I'm going to make a crazy comparison here about another WrestleMania moment. But think about Andre and Hogan face-to-face, soaking it all in. I wish they would have stayed there just a little bit longer, but that moment is going to stand out to me from this year's WrestleMania."