The #SpeakingOut saga around Matt Riddle continues to unfold over social media making things complex. Both the accuser and victim have come up with their own claiming those are turning heads of the WWE fans.
It's hard to realize who's wrong and who's right without a thorough investigation as Riddle continuously denies sexual allegations charges put against him.
#Speakingout: WWE Star Matt Riddle Denies Sexual Allegations; Admits Affair With Candy Cartwright
Matt Riddle took to Twitter and posted a video statement to deny allegations of any sexual assault or harassment made by the indie scene wrestler named Candy Cartwright.
The female star recently accused the now Smackdown star as a part of the "#SpeakingOut" movement on social media. She claimed Riddle assaulted and tried to force upon her when they rode together back in 2018.
"I have never in my entire life sexually assaulted a man, woman, or anybody," Matt Riddle informed in the latest video. "That includes Samantha Tavel, Candy Cartwright. I never sexually assaulted you. That story about that van trip, and the driver being asleep, and me forcing you to do stuff, and hop on… whatever, it's a complete lie. It's a fabricated story because you're still mad."
WWE's Matt Riddle #SpeakingOut Allegation: Candy Cartwright Shares Kissing Picture
Wanna know the truth about all these allegations watch this video pic.twitter.com/kW4EQqcugx

— matthew riddle (@SuperKingofBros) July 8, 2020
The one-side conversation continued as Matt Riddle tried to be politically fair as he admitted to having an affair with Candy and thereby cheated on his wife.
The former WWE NXT Tag Team Champion went on to say that he already told his wife about the affair. Then he tried to erase Cartwright from his life, but she kept on trying to re-connect with him.
"We had a relationship, we had a fling. I started to get sad and depressed because I was lying to my wife so much to hide what I was doing. I was lying to all my friends because I didn't want anybody to know, because it's not something cool. I didn't want to brag about it, I tried to end it.
I told my wife about you and us. I tried to end it. I blocked you, I blocked your social media. You then started using messaging apps and you kept coming. I blocked those. I got a new number, you got my new number and kept messaging me. You literally got on social media accounts for other companies, kept messaging me until I blocked them."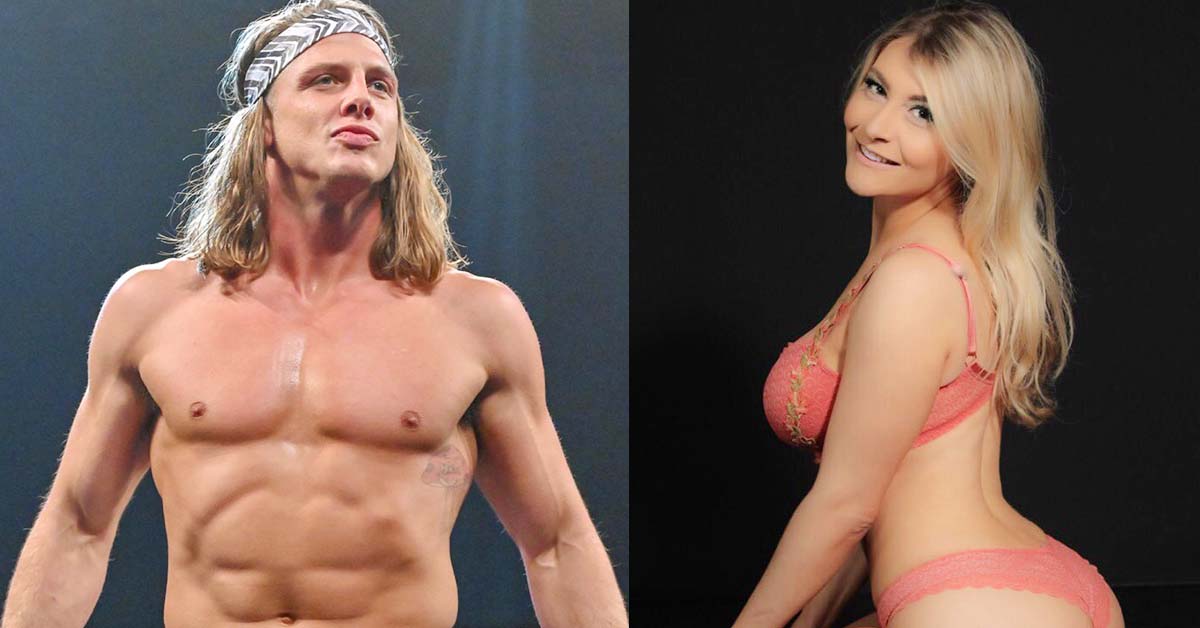 Matt Riddle also accused Cartwright of harassing his friends. Apparently, the accuser has been sneaking on Riddle's friend in the hotel just to find him in person. The Original Bro has then accused her of trying to use the "#SpeakingOut" movement as a way to end his WWE career.
For those who don't know, Matt Riddle previously issued an official statement through his lawyer to deny the sexual allegations. It was also later noted on an episode of Wrestling Observer Radio that this was not the first time that Cartwright had accusations against Riddle.
WWE apparently also knew about these accusations since signing the former MMA athlete to a contract back in 2018.
Get the latest news and updates from Indian Premier League, ICC World Cup 2019, Match Prediction & Fantasy cricket. Follow SportzWiki for all cricket news, WWE News & Sports News.