During their rocky relationship, Paige and Alberto Del Rio had often made headlines around the professional wrestling industry for all the wrong reasons. The victim had never opened up on their internal matters despite there have been some accusations on her former partner.
Nearly three years following their breakup, Paige has finally spoken up about the physical and mental abuse she had to endure at the hands of ex-fiancée Alberto Del Rio. For those who don't know, the former WWE Star is well-known as a bad boy who was recently indicted by a grand jury and charged on counts of aggravated kidnapping and sexual assault.
WWE Star Paige Aspires To Become An Author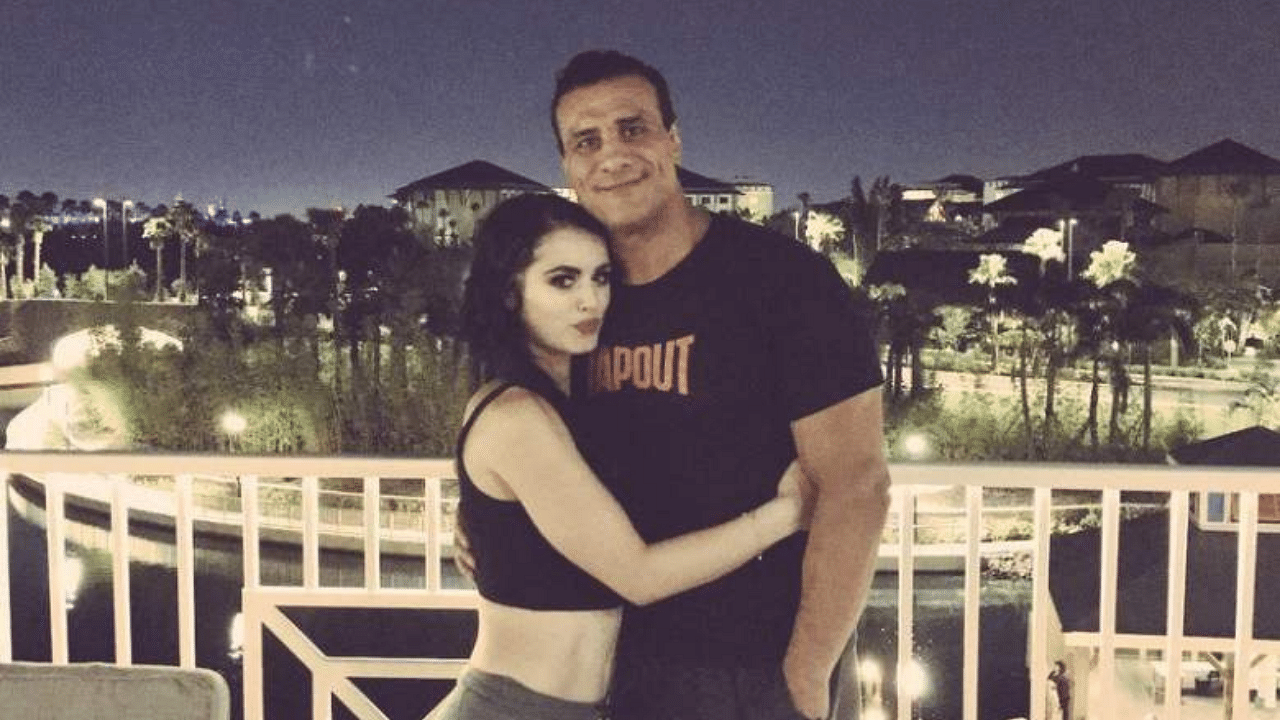 WWE Star Paige Opens Up On How Del Rio Abused Her During Relationship
During an appearance on GAW TV hosted by SoCal Val, Mickie James, and Victoria, Paige said she now has the confidence in sharing the horrifying experience she had during her relationship with Del Rio. Apparently, she knows how the insider things about domestic violence, is out on the internet. So there's no point in hiding it.
"I've never spoken about it before, whether podcasts or interviews, I always stayed away," Paige said. "But now it's completely out there. I'm like, 'why am I shying away from this? Why am I not brave enough to talk about it?'"
Paige Confirms She Won't Leave Twitch Streaming Despite WWE Ban
The youngest WWE Divas Champion in history revealed how she was "trapped in rooms" for hours to get her "ass beat every couple of minutes" by Del Rio. "In the beginning, you're fighting back with this person. But in the end, it becomes a cycle. Eventually, something is happening to you every day."
She continued, "You could be trapped in a room for 6-7 hours, getting your ass beat every couple of minutes. And he's doing all these crazy things to you."
Paige then refused to call Del Rio by his name ever again, "Because he's Voldemort to me. He needs whatever is happening to him. Karma is a real thing."
As per the complaint filed against him at Bexar County, Del Rio had stuffed a sock in his girlfriend's mouth and choked her, before beating her repeatedly in the head with his fists. He also threatened to drop the victim's son "in the middle of the road somewhere." (Quotes courtesy Wrestling INC)
Paige and Del Rio started staying together in San Antonio in 2016. A year later, they went through a domestic dispute after an incident at Orlando International Airport. At that point, she issued a statement denying that her fiancé didn't physically assault her. They broke up a few months later. She added that her silence over Del Rio's abuse was due to fear of backlash from social media.