WWE Retribution has lately been causing chaos on WWE shows, as of late. When hearing the name for the first time, it sounds more like a pay-per-view event but it's a new faction in WWE equation that could take things over in the upcoming months. It's been noted that the current motto in WWE is "throw sh*t at the wall, see what sticks."
Ringside News has reported that WWE is 'playing it by ear' when it comes to the Retribution group. They don't have any plans who the members of the group would be. There have been rumors that the masked people could have been SmackDown stand-ins which are apparently correct.
Raw Underground: WWE's Plans For Separate Title & Female Wrestlers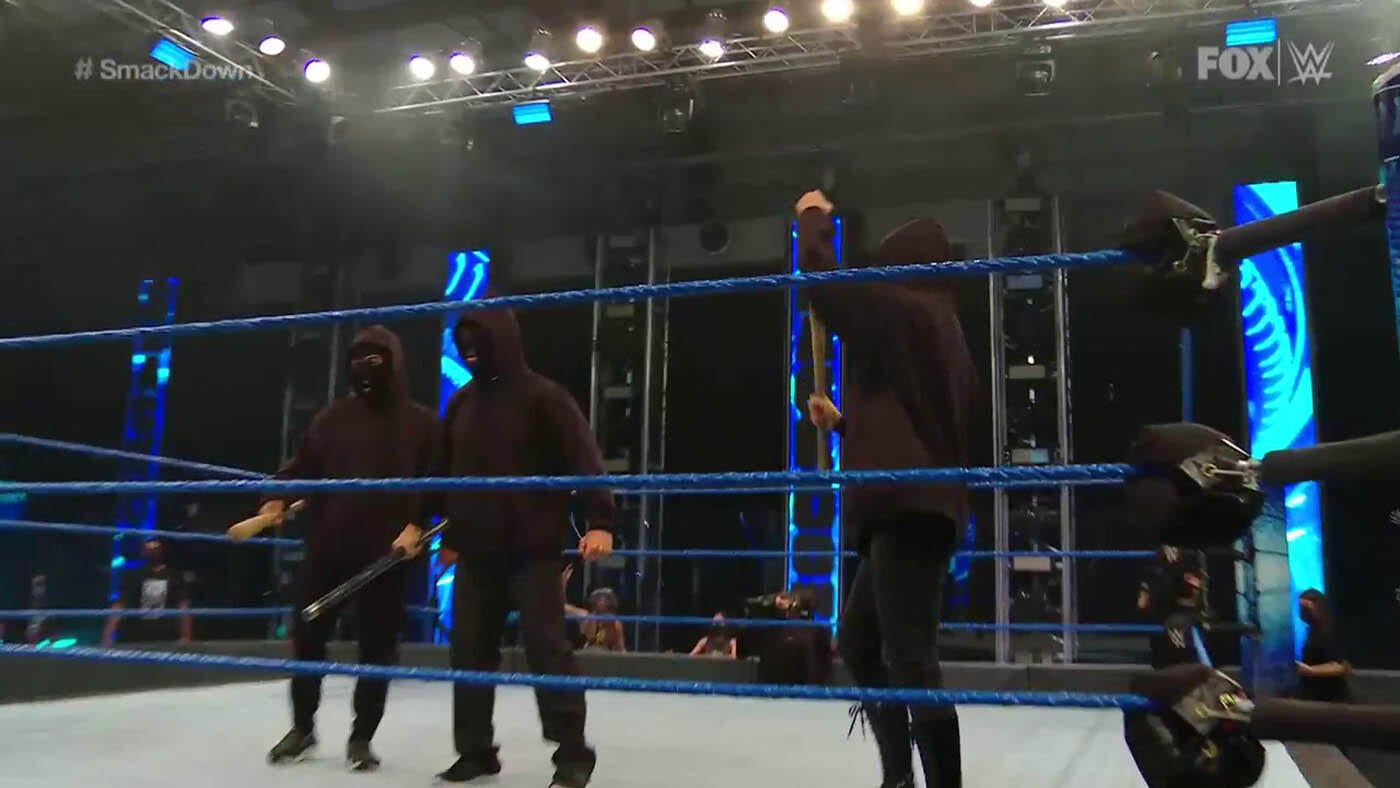 There have also been some speculations about CM Punk being the one behind gathering the Retribution members and build an anti-WWE movement.
But that's not true. A member of the writing team with knowledge of the situation confirmed the source that WWE has no plans for the stable, at least for now. So this angle can't be considered to be a way for the former WWE Champion's return.
Alexa Bliss Birthday In Photos: WWE's Goddess Turns 29, Today
The source was given an exact statement that's more like a question, "this Retribution thing is a catastrophe so far, isn't it?" The term "no direction" was also on multiple occasion during their conversation that hints there's no solidified idea are available on the future of the group.
It's being assumed that Vince McMahon might probably have a long-term plan around Retribution. A group of invaders with masked figures is indeed an idea, having a ton of potential. But it's not confirmed whether WWE can capitalize on it by pitching some good creative stuff especially at a time where there's been some backstage mess.
In the meantime, one Retribution member's hair slipped out during this past week's SmackDown. This exposed long brown hair-ed talent and people are assuming that Vanessa Bourne could be one of the faction members. Bourne was called up to the WWE main roster in January, but she was never used.
If she is one of the names under the hood then Chelsea Green could be under another as she too got the call to the WWE main roster, but she was never used on television. The short physiques also explain why Bourne and Green are under two of those hoods.
Some of the fans have also suggested that Carmella could be under one of those masks as she would also be fitting into that size. Ricochet and Mustafa Ali are also being rumored to be a group member, as well although there's no confirmation, available.