One of the cornerstone figures of today's WWE Women's Division, Alexa Bliss celebrates her birthday, today. Born in 1991, this year rings in the 29th occasion of the special day when The Goddess of the WWE arrived on the earth.
Being one of the most celebrated superstars of the current roster, showers poured in for the former champion all around the social media to wish her the happiest of birthday.
While Alexa Bliss is yet to post any birthday special photos on her social media handles, she did hint what she was doing, last night. Apparently, Little Miss Bliss was busy catching up, some of her favorite movies in the personal home theatre that she possesses. She also revealed with the below quote that it was gifted to her by her current boyfriend, Ryan Cabrera.
"Our own theatre with one of my favorite movies for my birthday ? thank you @ryancabrera."
Fan Threatens Alexa Bliss' Boyfriend; WWE Superstar Takes Step
Previously, Alexa Bliss was in a relationship with former Cruiserweight Champion and current Raw superstar, Buddy Murphy. They even featured in the Total Divas show, together to share glimpses from their daily lives.
They ended their engagement in 2018 but still on good terms. Earlier this year, it was reported that the Bliss was seeing Cabrera. They've been seen spending a lot of time, together in public.
Podcaster Compare Alexa Bliss' Wrestling Skills With S*x, WWE Stars Respond
Career-wise, Alexa Bliss is currently involved in a storyline where The Fiend Bray Wyatt is attacking him, on a weekly basis to lure Braun Strowman on Smackdown TV programming. Although it's not confirmed, the tag team alliance between Bliss and Cross could be over as the latter one shoved her down to the mat when we last spotted them together.
It should be reminded that Alexa Bliss is a five-time women's champion in the WWE who achieved quite a few accolades with those belts. She was the first one to hold both the Raw and Smackdown Women's Titles and then the first name to defend those in back to back Wrestlemania events, simultaneously.
Prior to Ronda Rousey and Becky Lynch, it was the Five-feet of Fury who held the record of being the longest-reigning WWE Raw Women's Champion.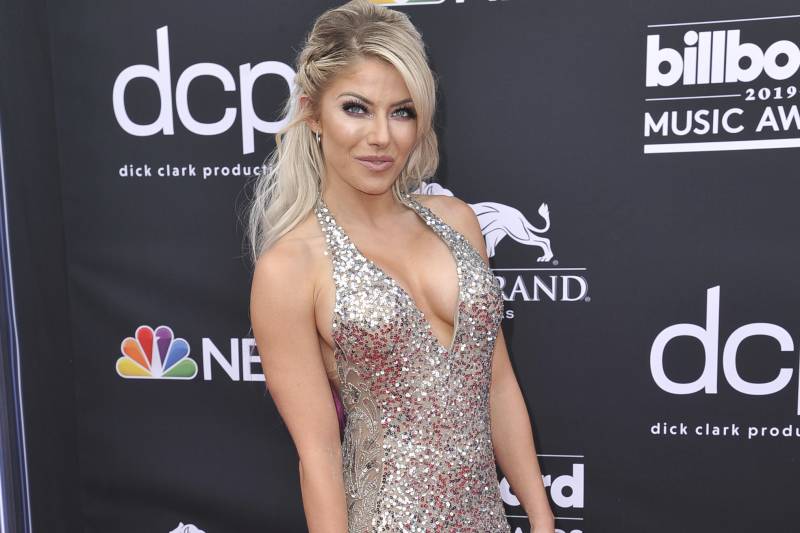 Before becoming a WWE superstar, Alexa Bliss participated in different sports fields like in track, kickboxing, softball, and gymnastics. She used to be a cheerleader at Hilliard Davidson High School who reached Division I status at the University of Akron. Later she spent time in fitness competitions and has competed in the Arnold Classic.