The reigning WWE NXT Champion has been forced to relinquish his title due to an unfortunate injury occurrence. While it wasn't mentioned what type of injury is bothering Joe, it was fatal enough to drop her belt and make way for the younger superstars to pick it up and have a run with it as a new era awaits from this coming Tuesday.
Samoa Joe released a video on Twitter this evening, announcing he would be relinquishing WWE NXT title after the company's medical team informed him that due to "certain injuries" he will have to step away from the ring for a brief amount of time.
The full statement from the former champion goes as follows,
"Recently WWE medical has informed me that due to certain injuries, they'd like to have me step away from the ring for a brief, but indeterminate amount of time. I realize this week we are on the cusp of a new NXT, we are on the brink of a new era in our history, and that era deserves a fighting champion. That's why it makes a difficult decision very easy to make. Effective immediately, I relinquish the NXT championship. Best of luck to those who will vie for it. My sincerest condolences to whoever wins, because I will be along shortly to recollect what is mine."
Triple H No More Untouchable At Backstage Of WWE NXT
New WWE NXT Champion to be crowned
Samoa Joe is nothing new when it comes to picking up sudden injuries or concussions. He previously suffered a lot while being on the main roster. This was also a supposed reason why he couldn't be elevated into the main event level on a permanent basis. We assume the trend continues on WWE NXT as he had to vacate his title.
Samoa Joe had won the title at WWE NXT TakeOver 36 during the Summerslam weekend after he defeated Karrion Kross. He started a historic third run with the title which now has nothing important to mention. There's no update either on how WWE plans to crown a new champion.
WWE NXT: Fatal-4-Way; Title Match And More Set For This Week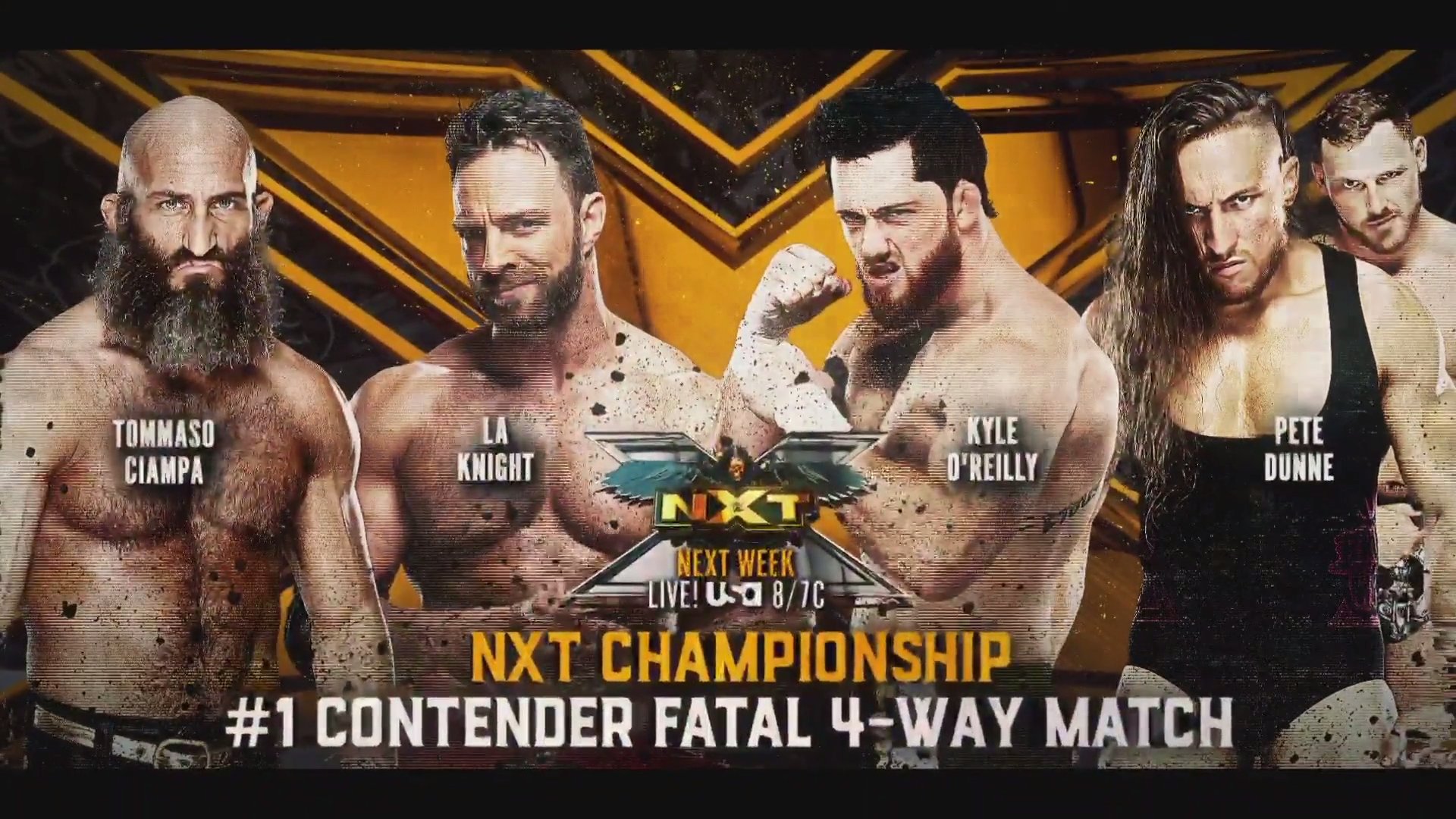 As of this writing, a number-one contender's title match is scheduled for this coming episode of NXT with the lineup being Pete Dunne vs. Tommaso Ciampa vs. LA Knight vs. Kyle O'Reilly. We assume this match could be converted into a title match, instead to replace Joe as the new WWE NXT Champion. More updates on the situation should be there on this upcoming episode.