Sasha Banks has had a wonderful run in 2020 which some may dub as the best of her career. Those big matches, championship wins, and working through the pandemic paid off after all when she was named Sports Illustrated's top wrestler of 2020. She left behind names like Roman Reigns, Jon Moxley, or Drew McIntyre in the process.
The news that was out this past episode of Friday was also promoted during SmackDown on FOX. Using the news, WWE did receive a lot of attention. But the woman of the hour was missing from the scene. Sasha Banks didn't follow up that big news with an appearance on SmackDown which was more than surprising especially since she is the champion.
Sasha Banks Celebrates 2021 Top Wrestler Position With Scorching Photos
The ongoing feud with Carmella was taken forward as the heel mentioned Sasha Banks in a backstage promo. The Untouchable One mentioned how her adversary can't touch her, at all while also indicating a title rematch to be in the pipeline. Meanwhile, fans were curious not to see the Legit Boss on the show. An injury rumor was also ongoing regarding her.
Reason behind Sasha Banks' absence on Smackdown
Ringside News has confirmed that fans needn't be worried. Sasha Banks was present at the Tropicana Field for SmackDown this past week, but she was not used. She was also medically cleared to compete in the ring. The source asked why she wasn't on the show and the common answer they received was that there was 'no creative direction.'
As noted on previous occasions, there's little consistency available in WWE's writing process, at this point. Things often become messy as only one writing team under Bruce Prichard takes the load instead of two teams for Raw and SmackDown. Sasha Banks was a victim of that problem. Stories have been suffering unless the angle involves Roman Reigns behind which Paul Heyman is involved.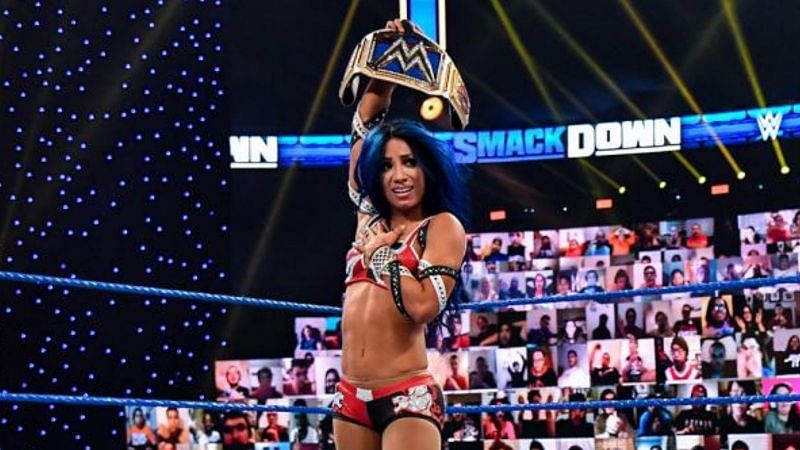 Ringside News was told that "a complete breakdown and failure of the creative process" falls on Bruce Prichard. Although there's denying to Prichard's working experience, he is the root of many problems. Just because he's on the good books of Vince McMahon, he gets to continue with his job in the WWE.
The source also asked whether WWE has anything planned for Sasha Banks as the Royal Rumble approaches. In response, they were told, "You're going under the assumption the Rumble has been signed off on." The issue of information flowing down from the top through Bruce Prichard is also a constant thing. Hopefully, WWE gets the issues sorted out really quickly, as the WrestleMania season kicks off.
Get the latest news and updates from Indian Premier League, ICC World Cup 2019, Match Prediction & Fantasy cricket. Follow SportzWiki for all cricket news, WWE News & Sports News.