Stephanie McMahon went through some real embarrassing moments throughout her WWE career. There was a point when WWE played out an angle based on her breast implant surgery and even compared the before and afters of her b**bs, on-screen. Those assets delivered some of the most non-PG moments in the history of the WWE as days passed by.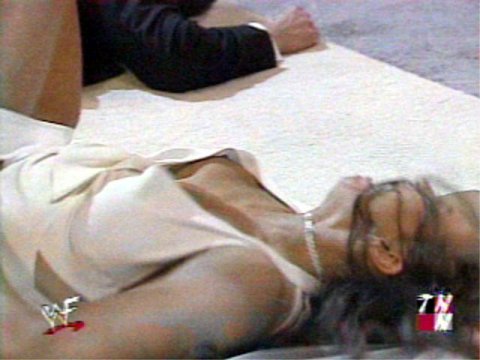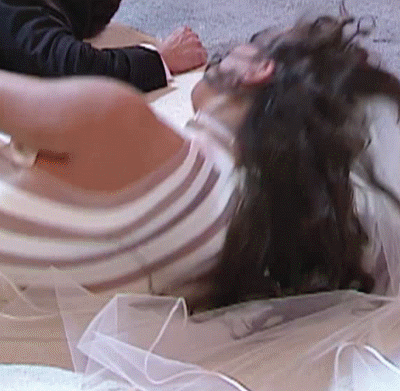 19 years ago, on this day, on old-school WWF RAW, Triple H and Stephanie McMahon went through a scripted wedding in the middle of the ring. They renewed their wedding vows only for the program to get ruined by the groom himself. Poor Stephanie suffered a nip-slip during this segment when Triple H pushed her and she fell down on the mat.
Alexa Bliss' Stalker Identity Revealed By WWE Fans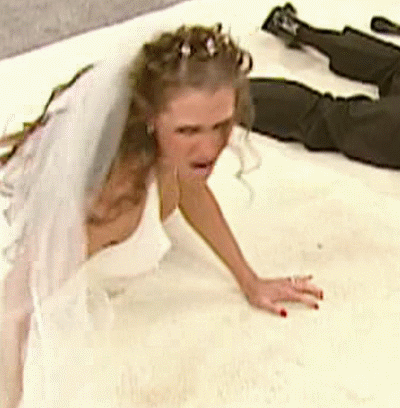 As part of the ongoing storyline, the couple was divorced after Stephanie McMahon claimed to be pregnant so that she could trick Triple H into renewing their marital vows. Triple H discovered that she was lying and decided to leave her during the marriage. He delivered a Pedigree on Vince and destroyed the set before making the exit as a fan favorite.
Triple H and Stephanie McMahon married in 2003
Stephanie McMahon was lying in the ring and her cleavage-revealing dress exposed a bit more, creating an infamous wardrobe malfunction. Back in those days, such things used to be normal as WWE used to air with non-PG ratings without much censorship. However, all of those sagas within the McMahon family were for TV programming purposes without any connection with real life.
WWE Host Kayla Braxton Shares Hilarious Story About Leaving Twitter
Stephanie McMahon began dating Paul Levesque, better known as Triple H, in 2000 during their scripted romance on TV, though. The couple were actually engaged on Valentine's Day in 2003 and then got married on October 25, 2003, in a Roman Catholic ceremony at St. Teresa of Avila Church in Sleepy Hollow, New York.
Later in a radio interview with Opie and Anthony in 2004, Triple H mentioned that he began dating Vince's only daughter after breaking up with his previous girlfriend, Joanie Laurer aka Chyna. Stephanie McMahon and Triple H have three daughters from the marriage, namely Aurora Rose Levesque (born 2006), Murphy Claire Levesque (born 2008), and Vaughn Evelyn Levesque (born 2010)