WWE hasn't announced anything official around SummerSlam 2021, yet but this is going to be one heck of a pay-per-view event, later this year. Unlike the previous PPVs without an audience, the company is reportedly moving forward with plans to take the second biggest event of the year, on the road meaning live events with fans could be back around it.
A new rumor report has been released by @Wrestlevotes noting that there is a "hot SummerSlam 2021 location rumor" going within the WWE which must be exciting a lot of people. But the source apparently doesn't have the liberty to reveal the plans, since all of those are pure speculations, at present. WWE hasn't made up their mind, yet.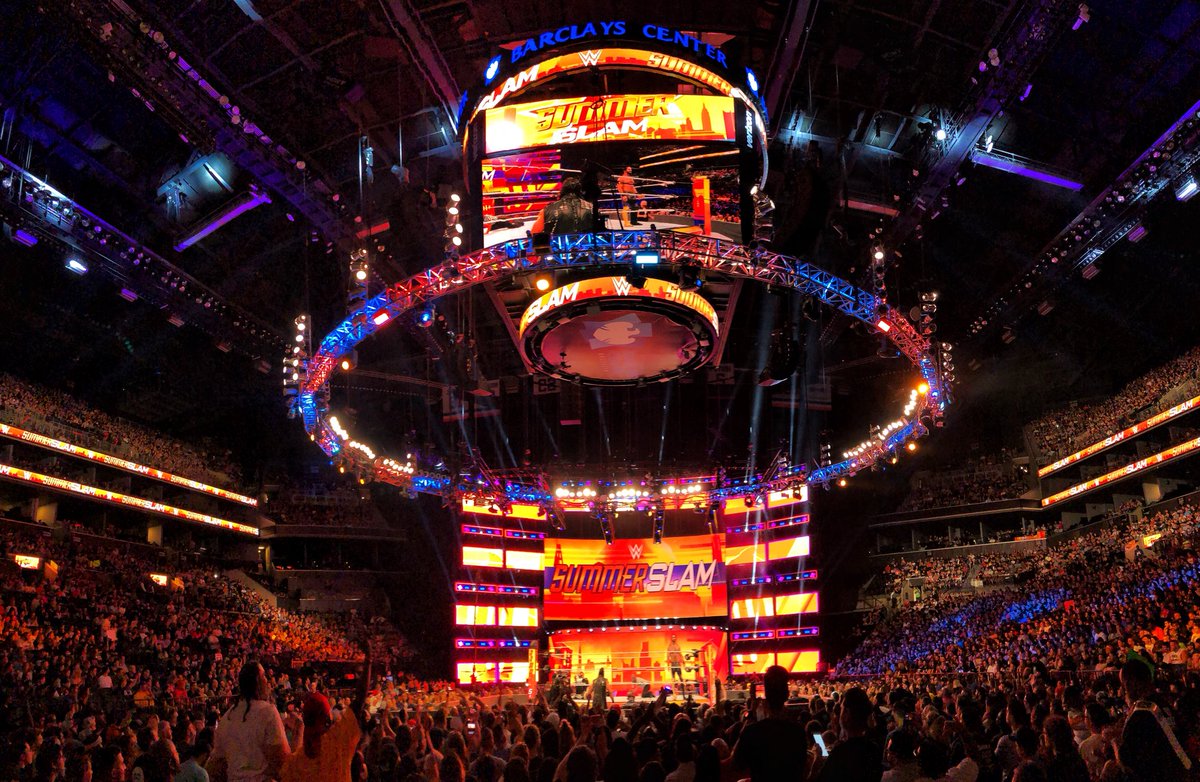 It's been noted that Vince McMahon and Co. haven't made a decision on SummerSlam 2021 location because details are still being worked out. An announcement should be out sometime around June as many cities are gradually lifting their COVID-19 restrictions. Not much was specified except the fact that Boston is highly "doubtful" for the host city.
"Hearing a hot SummerSlam location rumor that would excite a ton of people, but not at liberty to disclose yet. Simply b/c those discussions are still in flux. However, considering many cities are starting to lift restrictions, I wouldn't expect any announcement prior to June."
Summerslam 2021: Big Update On WWE's Annual PPV Event
Summerslam 2021 could see the return of fans
Boston was originally set to host this particular show, last year but the pandemic situation ruined that hosting gig. Now, The city's Mayor plans to keep their COVID-19 mandates in place throughout August which is an indication that WWE may not arrange SummerSlam 2021 in Boston.
Recent reports claim that WWE has been considering Phoenix, Arizona, or Texas to be the host of SummerSlam 2021. It was also mentioned how WWE is looking forward to holding the show in an outdoor stadium setting this year whenever the fans in the crowd will be back. This year's summer could see the return of fans in WWE events, permanently if things go right.
SummerSlam 2021 could be the first show with fans since WrestleMania 37. WWE Chairman & CEO Vince McMahon originally wanted to have fans at the Biggest Party of the Summer, last year which obviously did not happen. But then WWE came up with the idea of the ThunderDome which is still ongoing. Only time will tell whether they will be able to wipe out this virtual experience and bring back live fans after a successful outing during the WrestleMania 37 Weekend.