Brock Lesnar is no more a WWE Superstar. His contract with the company expired the night after WrestleMania 36 and hence he's not been seen on TV, since then. His merchandise was available at the official WWE Shop for a while but then the imagery rights were over and it was taken down terminating all the obligations.
WWE hasn't put back those merchandise into the shop, yet as it seems a deal hasn't been agreed upon by the two parties which could arrange his return. With WrestleMania 37 coming up, it's time for some of the marquee names to be back in the scene and Brock Lesnar could be one of them. After all, he is the Biggest Box Office attraction, out there.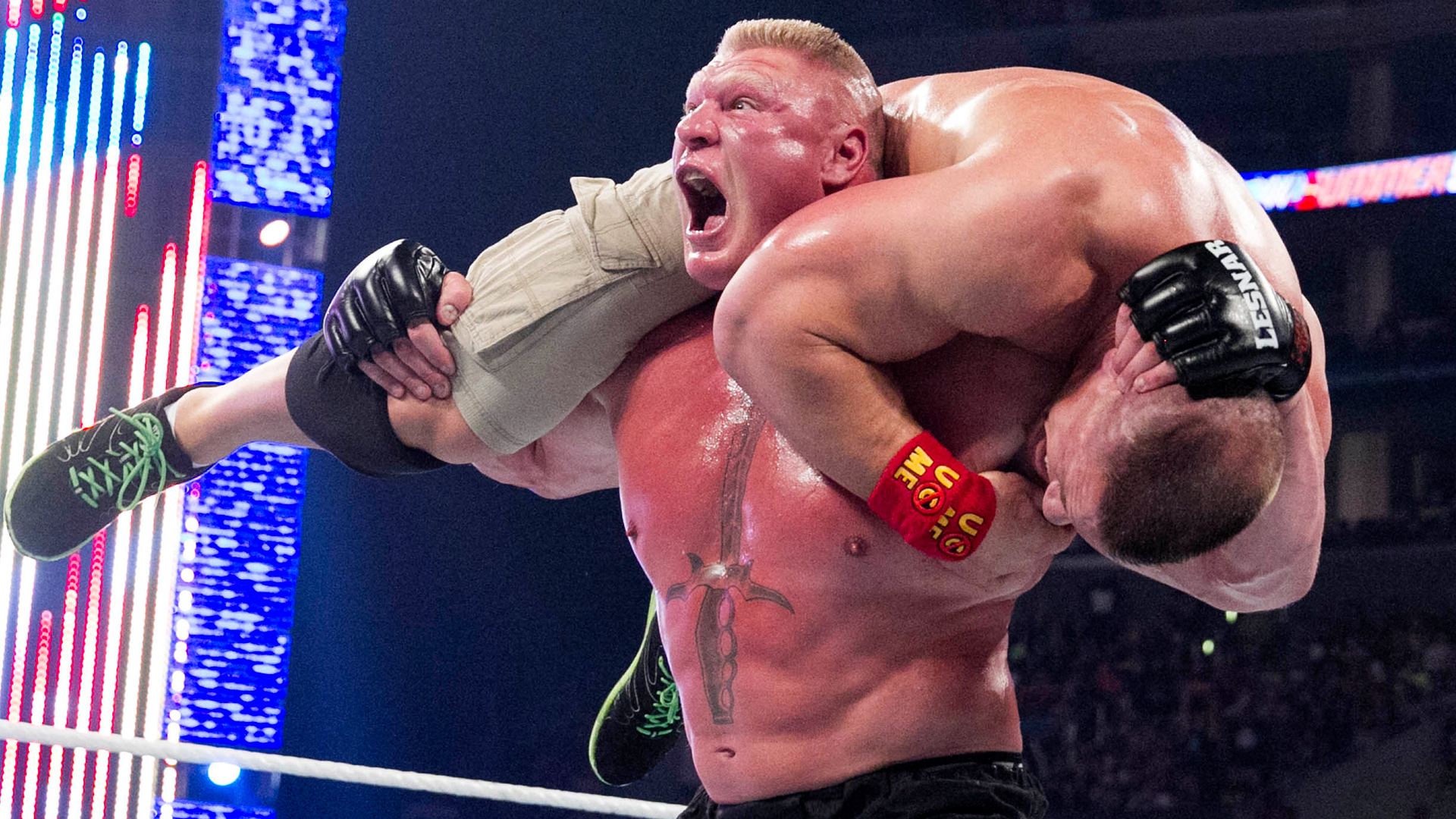 After the announcement was made that WrestleMania 37 will go down for two separate nights, WWE does need big attractions for the show. It's recently been noted that John Cena has been locked in for the Show of Shows while The Undertaker could be a phone call away from making a comeback. Brock Lesnar is also present in the conversation.
Smackdown Star To Make Dramatic Return Around WWE Wrestlemania 37?
Brock Lesnar needs a lucrative contract to return to WWE
WWE EVP of Talent Relations Triple H recently spoke to Yash Bhati of the Hindustan Times where he was asked about the status of Beast Incarnate. When it comes to Brock Lesnar, he noted how he does things in his unique way. The only one who knows about his comeback is none but he himself. He still hopes that WrestleMania could bring him back on TV.
"One of the things I have learnt about him is Brock Lesnar does what Brock Lesnar wants to do," Triple H said. "Nobody can talk him into doing things differently. So time will tell. If wants to show up at WrestleMania he will, if he doesn't he won't. The only way to get that answer is to call Brock Lesnar."
A lucrative contract could always bring Brock Lesnar back on TV as he always re-signed with the WWE in the recent past. In the meantime, Triple H and his NXT team are keeping track of the new generation, Lesnar, too. The internet sensation Parker Boudreaux who is being dubbed as the Next Big Thing was recently present on NXT who could be with the WWE in the near future.