Ronda Rousey is a bonafide UFC Hall of Famer who is also the only female to make it to the top league of Mixed Martial Arts fighting. Now that she has been absent from WWE for a couple of years, there have been some speculations over her making a return to the company that earned her worldwide fame. But not much can be expected in this regard.
Some fans have been hoping to see Ronda Rousey make a return to the UFC, but President Dana White absolutely shot down the idea. During a recent press conference, Dana was asked whether there's a chance for the former UFC Bantamweight Champion to follow Miesha Tate's lead and make a UFC return. But that's never ever happening.
WWE Wrestlemania 37: Major Title Changes Expected At The PPV Event
Dana White was crystal clear that Ronda Rousey isn't coming back to the Ultimate Fighting Championship. Talking about Meisha Tate's return, who was a bitter rival of Rousey and has lost to her on a few different occasions, the president stated he recently had a telephone conversation with Rousey. However, the two didn't talk about a future return.
"Don't even f***ing start you guys," said White. "Yesterday about lots of different things, not this, but yes we talked yesterday. [She is] Absolutely, positively not coming back ever." (Quotes courtesy The Sun)
Wrestlemania 37 Week Full Schedule Announced For WWE Network
Ronda Rousey held a streak back in UFC days
Ronda Rousey had been able to become a brute force during her UFC run by possessing an undefeated streak. The first-ever Bantamweight Champion carried the belt for multiple years before losing it to Holly Holm. Then she also lost her final UFC fight against Amanda Nunes in December 2016 where she lost in the first round by knockout.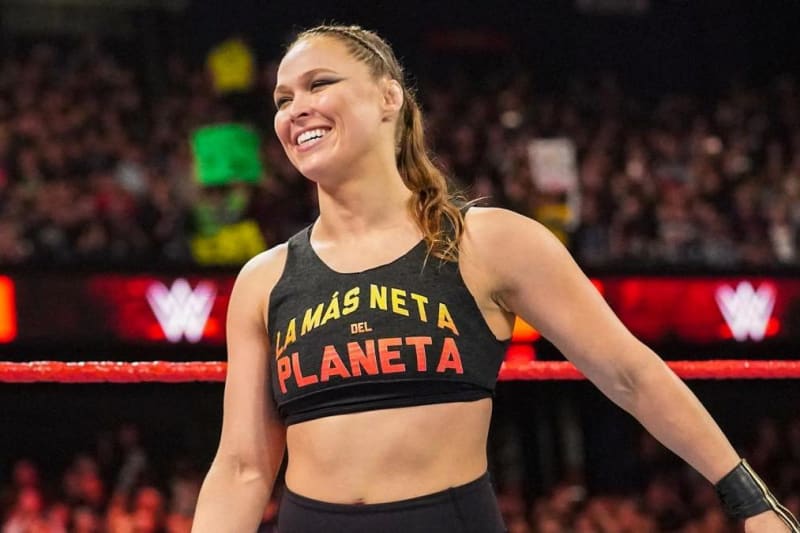 Following that, Ronda Rousey joined WWE in 2018 to become a top professional wrestling superstar within a few months. At SummerSlam of that year, she became the Raw Women's champion. She worked her last match in WWE against Becky Lynch and Charlotte Flair in a triple threat at WrestleMania 35 before leaving.
Ronda Rousey is still under a WWE contract. There's no update on when she would make her return to WWE as we couldn't spot her on WWE programming since April 2019. The Baddest Woman on the Planet also wants to start a family with husband Travis Browne which was well-documented in Total Divas.