Nikkita Lyons is arguably one of the most promising female superstars that the current WWE NXT roster possesses. With her social media interactions and posts, she's also managed to make herself one of the most popular female superstars on the brand, as well.
The so-called Lioness of NXT made a huge impact upon her arrival on the colorful brand of the WWE in February 2022. After already making quite an impression with her in-ring works, chances are high that she could be getting a big push in her WWE career.
Clash At The Castle 2022: Will John Cena Attend WWE PLE In September?
In this week's WWE NXT 2.0 episode, Nikkita Lyons was involved in a singles match against Kiana James which she won, effortlessly with her innovative leg-drop finisher. Things were going smoothly in the match for her until the screen faded to black on a couple of occasions. It appears that the WWE production team had to cut the feed off, intentionally because the match-winner suffered a wardrobe malfunction.
Trish Stratus Points Out The Turning Point Of WWE Women's Evolution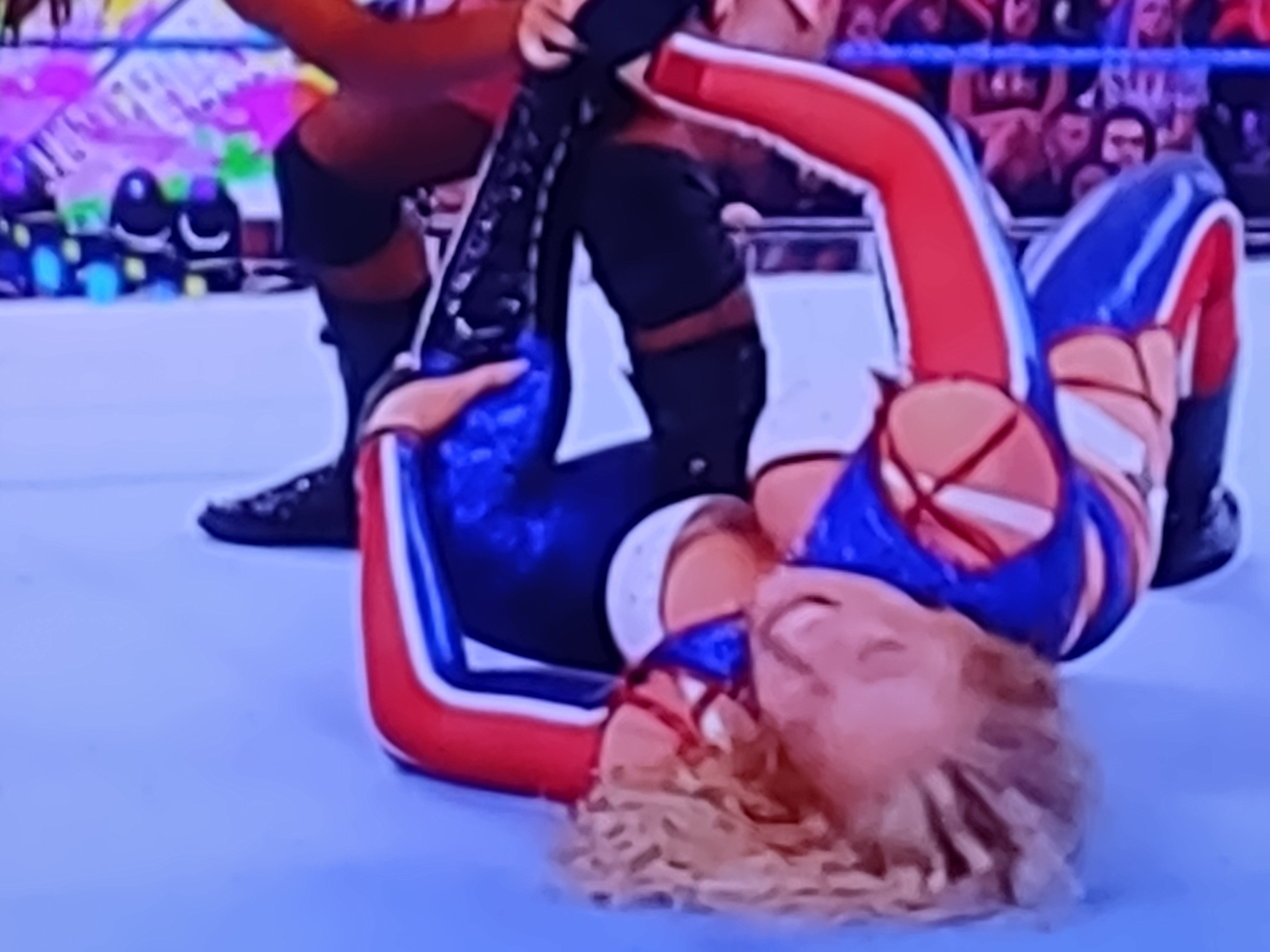 After getting the pinfall win, Nikkita Lyons was attacked by James with her handbag. But prior to that, Lyons suffered a wardrobe malfunction and apparently had some trouble with her loose top. WWE immediately made the screen go black since they were in a delayed live broadcast on the USA Network. The eagle-eyed fans were unable to catch something proper around the mishap.
Nikkita Lyons suffered a severe injury recently
Nikkita Lyons was replaced by Tiffany Stratton in the semi-finals of the NXT Women's Breakout Tournament. She was supposed to be elevated into the main event, as per the speculations. Later, the 22-year-old took to Instagram to reveal that she had a partial tear in her MCL,
"Just wanted to give a little detail on what exactly happened as far as the condition. My knee is it. I have a partial tear on my MCL, just a sprain. So, it could've been worse but it did refrain me from being able to compete in the Women's Breakout Tournament. So, that is why your girl is out but only for — you know the comeback is always stronger than the setback." [quotes courtesy Sescoops]
The injury has reportedly pushed Nikkita back in the queue for the NXT Women's Title. For the time being, she gets consumed with the feud against Kiana James. Afterward, Mandy Rose and her NXT Women's Title could be her next target.