WWE will return to India, next year with a different vision in mind. This time around, they're not planning to carry out any live event but rather it would be a talent search or rather talent-focused event. The announcement was recently officially revealed by the head-honchos of the company.
WWE President & Chief Revenue Officer Nick Khan spoke up about it during the third quarter 2020 earnings call in late October. He revealed that WWE is partnering with their TV partner in India, Sony, to organize an event in 2021. It will be dedicated to developing new talents from India so that they could become Superstars in the future.
WWE Earnings Revealed For 2020 Third Quarter
WWE Returning To India In 2021 To Find Young Talents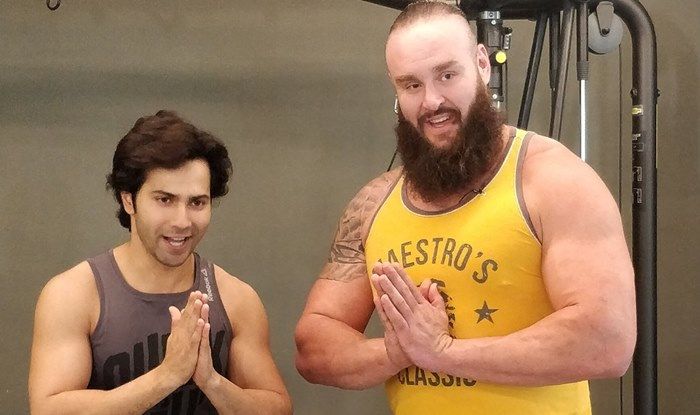 The event will air on Sony Pictures Network in India and it will also be distributed around the United States of America. It is pretty unusual as, before this, the company didn't directly air contents except for their regular TV programming. There is no word on whether the event will be added to the WWE Network or they will use another partner to locally distribute the upcoming show.
"To realize greater economics from WWE's international markets, we remain focused on developing localized content, which utilizes local talent and is produced in local language," Khan said. "We're excited to now be working with our content partner in India, Sony, on a 2021 event that will primarily feature our developing Indian superstars. (Quotes courtesy SeekingAlpha)
Photos, Videos: WWE Star Lana Becomes Hot Bunny For Halloween
"That event will air in India on the Sony platforms and will also be distributed domestically in the United States. We believe partnerships like this are the best way to build engagement and to maximize the value of content for our international distribution partners and our fans."
An investor then asked Khan about WWE's plans on international expansion and the expenditures on localized content. Khan again mentioned the upcoming event in India which is the apparent approach that WWE will be taking. He hinted that the company will conduct similar events in the future around the other markets all over the world.
"So for the Indian Superstar event that we're doing with Sony in 2021, we look at all angles on that. We have to make sure it's the right talent that will resonate in India. We have to make sure that the cost structure of the event is something that will resonate for our business and Sony's business. So it's simply taking a deep dive into each and every one of these events. There will be more of them and making sure that it makes sense for all parties involved."
WWE Superstars are also fond of Indian culture and they absolutely love everything about the Bollywood industry. The current top babyface of the Raw brand, Drew McIntyre recently appeared on WWE Now India YouTube channel to mention that he has a personal crush on John Abraham,
'Jinder has spoken to me about different Bollywood actors and heroes from the country, but I absolutely love John Abraham, love his look as well. I hope when I visit India, I could have him join me in a Tag Team Match.'