Lana has an illustrious history when it comes to social media accounts which bow WWE is addressing as the third party accounts. With TikTok, she shares a relationship that goes back and forth. It was a hefty situation when the platform for a moment, has taken down a bunch of videos that were too hot to handle. But all that hard work or show-off finally paid off.
WWE Star Lana Celebrates TikTok Milestone; Husband Rusev Defends Her
Now Lana has officially gained 1 million followers on the TikTok platform. It is quite a big accomplishment for the WWE Raw Superstar, and her husband Rusev aka Miro is very proud of her as well. During his Twitch session, he mentioned how WWE hasn't even congratulated Lana on her big 1 million subscriber milestone.
Bombshell Eva Marie Teases WWE Return After Mystery Vignette
Omg I reached 1 million TIKTOK followers !!!!!!!!!!!!!! Watch me teach @ToBeMiro a TikTok dance ! 😂https://t.co/O8Wmdc00aS pic.twitter.com/lgPsiuFyRS

— CJ "Lana" Perry (@LanaWWE) September 5, 2020
Lana has to worry about something else, though. There's a lot going on about these third party deals around WWE where the company has filed strict orders for their talents to stop using those platforms under their WWE names within the next 30 days (by Friday, October 2). Continued violations will result in fines, suspension, or termination at WWE's discretion.
Paige Twitch Channel Photos: WWE  Ban Won't Stop Her From Showing Off
Among WWE Superstars, Mandy Rose has 528.2K followers who possess the second-highest followers among all the WWE stars. Lana now has 8.8 million likes (thanks to her constant dancing videos in bikinis) on TikTok to Mandy Rose's 3.9 million likes. WWE's official TikTok account has over 7 million followers.
Lana was recently called out by Dave Meltzer of Wrestling Observer Newsletter, for being the reason that WWE put a ban on third-party deals. An energy drink promotion was the supposed reason behind this. The Ravishing Russian was furious about that report, and she didn't hold back to lash out on Twitter. Later, Miro also spoke on his Twitch stream about it. He went into a profanity-filled rant about Meltzer accusing her wife of WWE's ban.
"Oh the f*cker. The motherf*cker. Whats his freaking face? [Dave] Meltzer, once again put bullsh*t out there once again. I am tired of him. Honestly, get the f*ck out of here. Who the f*ck are you to speak things like that?"
"First of all this isn't true. One day he's going to burn in hell. Meltzer, go ahead and collect everyone's money but let me tell you once you die you are going to go to hell.."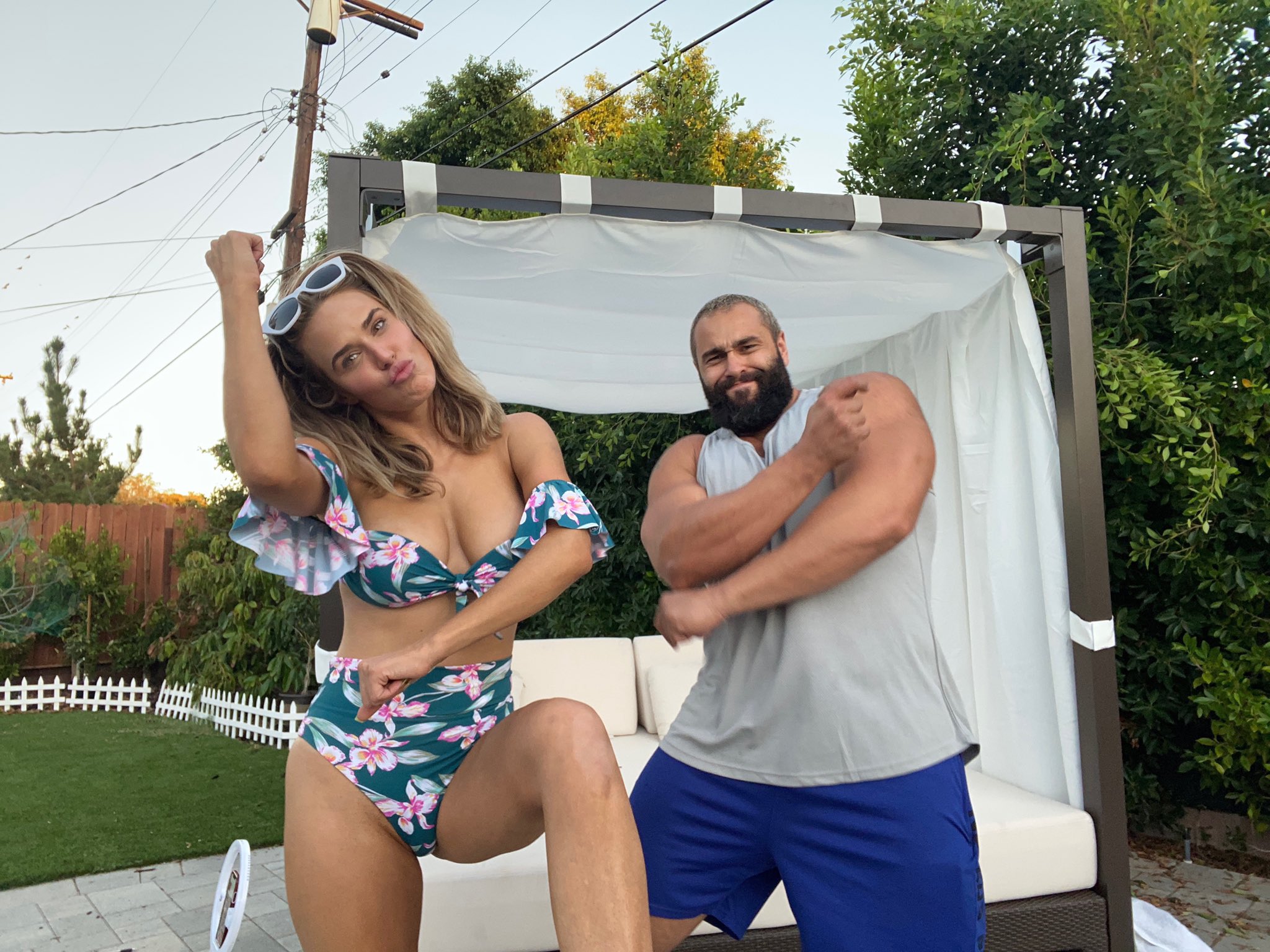 "No, I don't listen to Meltzer but my problem is people listen to this guy. He has a personal agenda because he's got something against CJ."
"This guy has no knowledge. He has zero knowledge. Yeah, he's got people from the office that feed him meaningless stuff."
"I'm not the first person to call you out and I won't be the last one but F*CK YOU!" "I don't think there is a single story out there from Meltzer that has been true. He has no information, zero!" (transcription by Ringside News)
Miro explaining how @davemeltzerWON isn't creditable pic.twitter.com/9zG6lVkVDQ

— Steve Carrier of Ringside News (@steve_carrier) September 6, 2020
Get the latest news and updates from Indian Premier League, ICC World Cup 2019, Match Prediction & Fantasy cricket. Follow SportzWiki for all cricket news, WWE News & Sports News.