WWE announced that WrestleMania 37 will go on through two back to back nights, and now they're likely gathering bigger ideas to execute. Obviously, they must be nurturing a few possibilities, and it seems that bringing back The Undertaker out of retirement could be one of those. After all, this one name has been symbolic to the Show of Shows, over the years.
The Undertaker's final match in WWE was at Mania 36 against AJ Styles in the form of a Boneyard Match. But Vince McMahon had always managed to convince him out of retirement and he might just do the same on the verge of WrestleMania 37.
Ringside News previously reported that WWE has been nurturing some big ideas for WrestleMania 37. Wrestle Votes added more details on that saying that The Undertaker could be a part of that. He is always just one phone call away despite all of the fans believing that he is done.
"Follow up on the Taker part. Majority of those backstage think he's done. And rightfully so. However, it only takes one call, from one usually conVINCing man to change all that."
It's interesting to note that The Undertaker recently confirmed that he is no longer under a talent contract with the WWE. He is now officially holding a Legend's contract status. But as noted above, Vince McMahon is someone who is a well-convincing man and just a phone call of him could bring back The Phenome to WrestleMania 37. The Boss could certainly do this.
COVID-19: Update On WWE Couple Michelle McCool And The Undertaker
WWE really needs some big ideas so that they could drag the two-night event along with returning fans in attendance. Even John Cena is back in the conversation to find time from his busy schedule for a return.
John Cena locked to appear at Wrestlemania 37?
According to Wrestle Votes, WWE is looking for such big ideas and John Cena is "nearly a lock" to appear at WrestleMania 37. His final match was a cinematic Firefly Funhouse match against Bray Wyatt that ended in a losing effort. He then went into another hiatus from the company.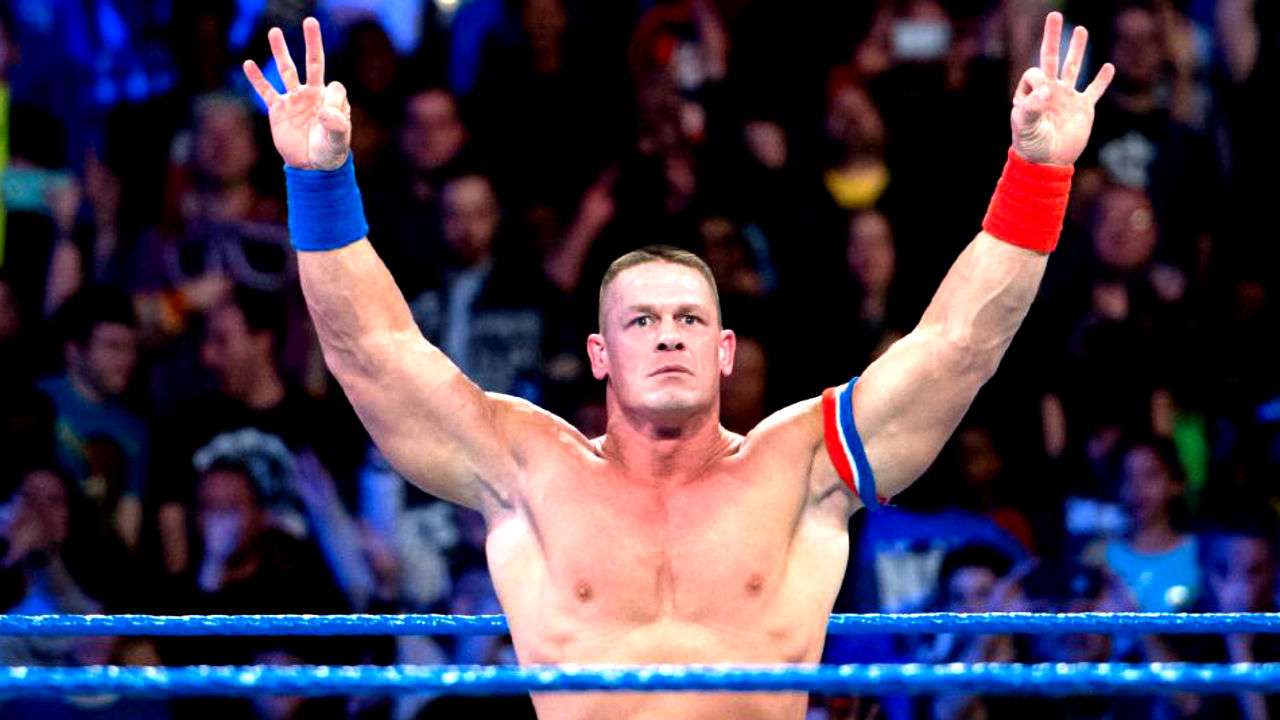 The source added as soon as WWE made the decision to make WrestleMania 37 a two-night event, they got busy securing some bigger names for the Showcase of Immortals. This could include the sixteen-time world champion who's absent from the scene, right now.
"Once a decision was made to run the 2 night card for Mania, the creative team started working on "bigger" ideas. Thought is WWE now needs 4 MAJOR matches, 2 per show. That probably requires outside assistance from big names. Cena & Goldberg nearly locks. Rock unlikely. Taker TBD."
John Cena has a lot of projects in the works including a new Peacemaker spin-off of Suicide Squad that is set to be a featured part of HBO Max as an original series. It'll be hard for him to work in a WrestleMania program after all.