WWE has been going through rapid coronavirus tests due to the spread of the deadly virus, backstage. More then a dozen talents have reportedly been tested positive with it and the numbers are gradually increasing. As a result, some of the talents are backing out of TV tapings. Natalya seems to be one of them after Kevin Owens refused to be part of the tapings.
WWE carried out Coronavirus testings, this past weekend after the likes of Renee Young, Kayla Braxton, Jamie Noble and more have been tested positive. They've also taped shows this weekend including segments for Raw but a lot of stars have missed the show due to COVID-19 concern. Natalya was one of them due to health concerns.
Coronavirus: WWE Host Renee Young Tested Positive With Husband Jon Moxley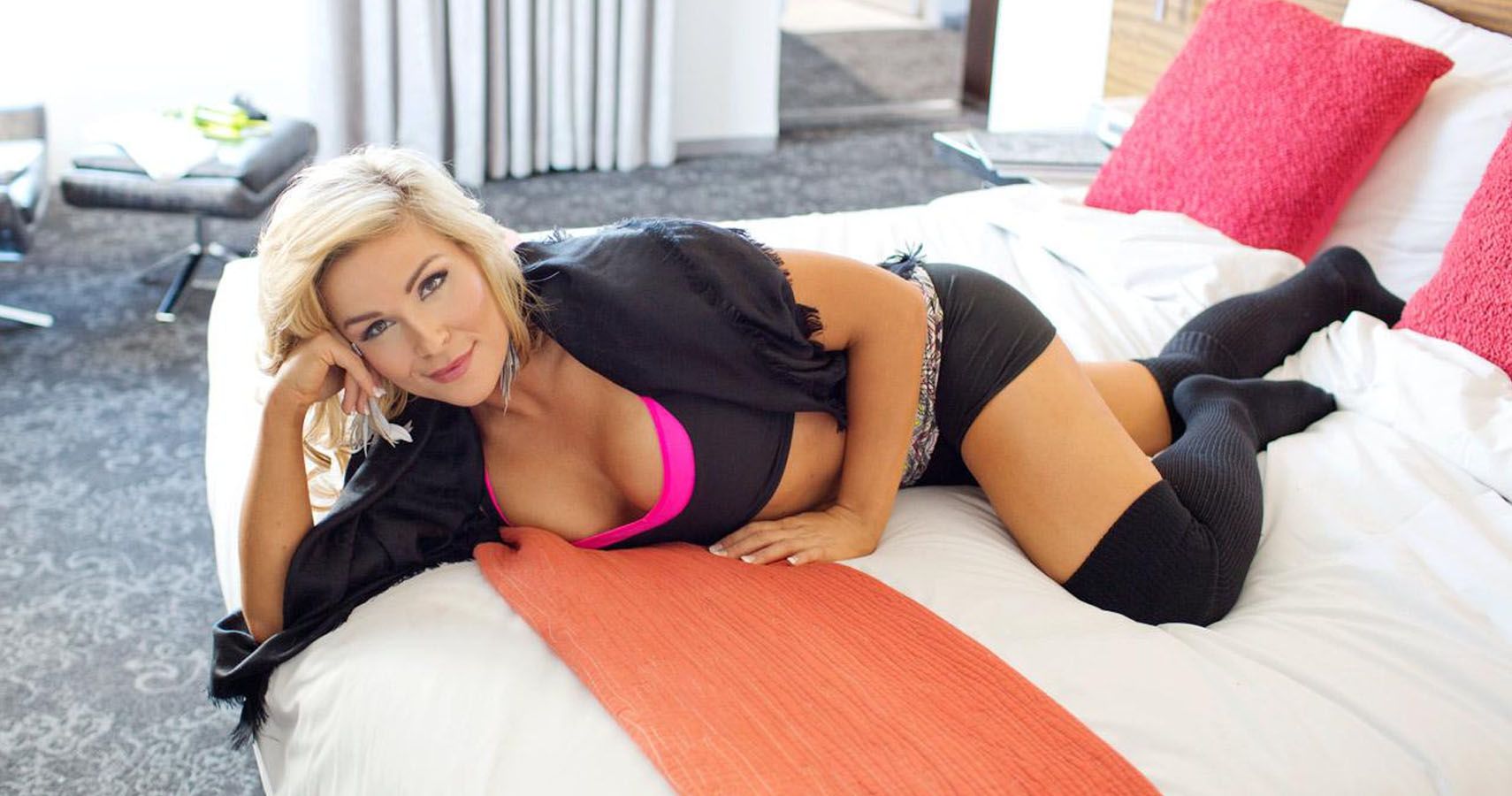 Over on SmackDown, bigger names like Bray Wyatt, Daniel Bryan, AJ Styles, Sheamus, and Sonya Deville missed the show. According to the reports of Wrestling Observer, WWE officials themselves asked Natalya not to work RAW tapings, this week due to coronavirus issues.  She was in contact with her husband and WWE producer Tyson Kidd (T.J. Wilson) who had a fever.
"Producer T.J. Wilson (who wrestled as Tyson Kidd), came to testing on 6/25 with a fever. Both he and wife Natalya Neidhart tested negative for COVID in I believe two different tests, but as a precautionary measure, the company asked both to sit out this weekend even though she was fine."
Coronavirus: Kevin Owens Denied To Appear On WWE Raw TV Tapings
Natalya never commented on the issue as it was noted that WWE officials aren't supporting the fact that superstars openly talked about coronavirus issues. Previously Renee Young admitted on Twitter that she was tested positive that reportedly caused a backlash from the officials. The veteran Hart Dynasty member thus remained silent on the matter.
A trusted shoulder like Natalya is expected to be back for Raw tapings as per the next schedule provided by WWE unless she shows symptoms of coronavirus. Meanwhile, she commented on NXT Women's Champion Io Shirai facing WWE Women's Tag Team Champion Sasha Banks at NXT Great American Bash in a non-title match. She opined that it's a match where everyone wins,
That's a match where everyone WINS. It's not giving eachother 50/50…. it's giving eachother 100/100. You always get what you give. You give a lot, you get a LOT. https://t.co/MQh7K4QOew

— NattieByNature (@NatbyNature) June 27, 2020
"That's a match where everyone WINS," stated Natalya. It's not giving each other 50/50…. it's giving each other 100/100. You always get what you give. You give a lot, you get a LOT."