As reported earlier, concerns regarding WWE superstars' health are increasing, regularly amid Coronavirus pandemic. A shockwave went through the entire WWE roster after one of the enhancement talents was tested positive and some superstars might have thought of going to a hiatus. Kevin Owens was reportedly one of them.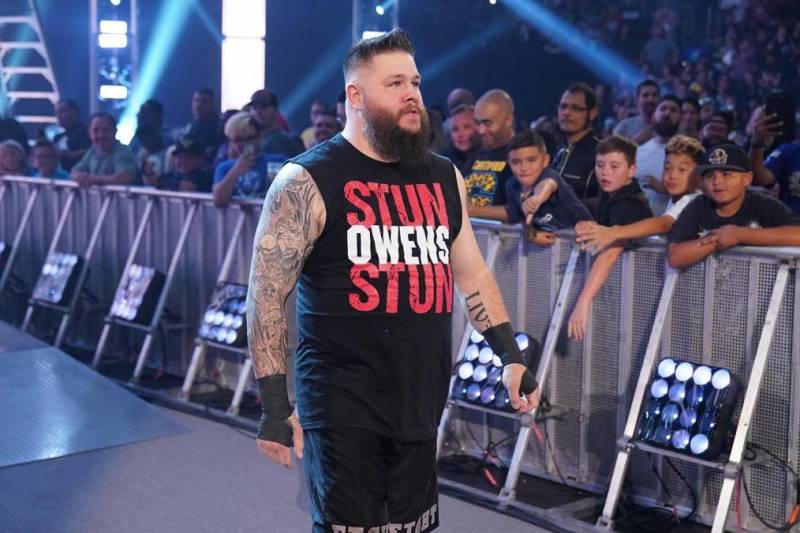 Apparently, he took the decision not to work on TV for next week's Monday Night Raw. Thus, he wasn't in attendance on yesterday's RAW taping at the Performance Center in Orlando, according to the reports of Fightful Select. He communicated to the company that he won't be at the next RAW taping after the positive COVID-19 case was found in WWE's developmental.
Coronavirus: Changed WWE TV Taping Schedule Revealed Through Extreme Rules
Further information from WrestlingINC.com suggested that WWE didn't force Kevin Owens to work on the tapings and there should not be any negative effect on his career due to this refusal,
"WWE officials did not try and pressure Owens into attending the taping, and there were no issues with Owens choosing not to work, at least on the surface of the situation. People in WWE also noted that there was no heat on Owens that they had heard of, and it was said that he expressed his decision respectfully."
The hope is that WWE would have Kevin Owens back by the next set of tapings that will begin from June 26 onwards and will go through Extreme Rules PPV l. But at this point, his participation at the next taping has not been confirmed.
WWE officials made it clear months ago that the talents who don't feel comfortable working during coronavirus pandemic can take time away from the TV schedule. If they do so then they would certainly not be punished for that decision. Taking advantage of this, names like Roman Reigns and Sami Zayn chose to go into a hiatus since the WrestleMania season and we wonder whether Kevin Owens is the third name on that list.
The Prizefighter was involved in the United States Championship feud on Raw, for the time being. He was helping the reigning champion Apollo Crews during the feud against Andrade and Apollo Crews. It is being speculated that Kevin Owens will also be part of the next US title match at Extreme Rules that should feature all these four men in a multi-person match.