JCC
Want to be a professional cricketer?
Register Now
*T&C Apply
Whenever it comes down to Charlotte Flair, a comparison is evident with her father, Ric Flair who is often considered to be the highest benchmark available in the pro-wrestling business. He has the accolade of 16 world championship reigns which is the ultimate goal that an athlete in this sports can ever dream of. John Cena is the one who has tied the record whereas Charlotte Flair is inching closer to touch it down, someday.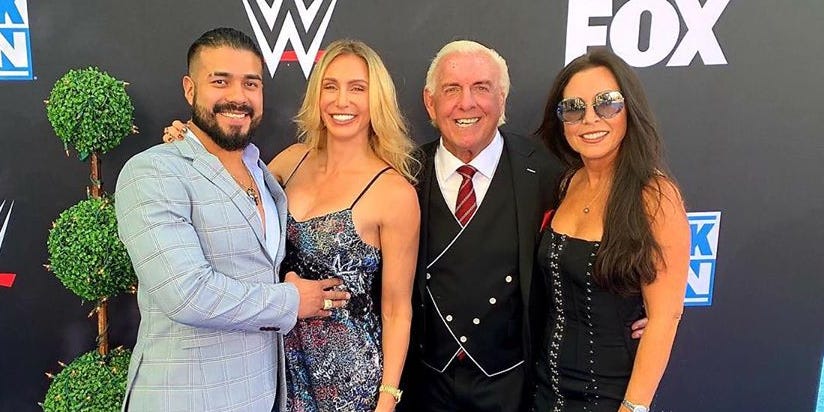 But there's a difference available between the two Flair clan members as pointed out by Ric Flair, himself. He basically wanted to mention that his accolades came at a tougher time where he had to struggle with his existence but Charlotte Flair does not have to go through that insecure phase. Also, he was able to hold his strong position intact for a long time which is pretty incredible.
Confirmed: Charlotte & Ric Flair Would Never Leave WWE
During a recent interview with Don't Tell Me The Score, Ric Flair admitted being a sensitive man even though he possesses a completely opposite wrestling character. It is flamboyant and over-the-top but still, he stated the below about himself, "I am, but I fought that for years."
WWE Star Charlotte Flair's Topless #PilllowChallenge Photo Goes Viral
The Nature Boy is happy to see her living her dream, every single day. But at the same time, he mentioned the basic difference between the two of them where, as a father, he gets to push her daughter where she is inspired to be the absolute best in the women's division,
"She wakes up every day wanting to be better, just like I did. The difference is, I knew how much better I was," stated Ric Flair. "Then I started having self-confidence issues. She's never going to have that…
"I've always taken her and pushed her. I could see this gift. She's got it all and she's tough." (courtesy wrestlingINC.com)
It's a fact that Ric Flair did live hard for most of his professional career and later it caught up to him, really bad. He is dealing with health issues starting from a couple of years ago. The legendary name had to go through a number of surgeries to fix those problems and get back to shape. Charlotte Flair was by her side during these tough times which even forced her to take time off from the company. But that did not affect her career, at all.
Get the latest news and updates from Indian Premier League, ICC World Cup 2019, Match Prediction & Fantasy cricket. Follow SportzWiki for all cricket news, WWE News & Sports News.