WWE SmackDown Superstar Mandy Rose is perhaps the most beautiful woman on the planet according to her devotees. She is a true definition of beauty as reflected through her gimmick. WWE does not stay behind to acknowledge the fact of how gorgeous she truly is. But besides that, she possesses a strong woman persona who always looks forward to breaking through the doors discovering backup career options.
See Pictures: WWE Hall Of Famer Torrie Wilson Gets Married
In Pictures: WWE Star Paige Talks About Sex Tape Scandal & Life After Retirement
Mandy Rose recently talked with metro.co.uk to open on a myriad of topics that includes her schedule on the main roster and how hard it is to find time to stay in shape. As per her, it's tiresome when it comes to coping up with the grueling schedule that WWE provides. You are basically on the road, all the time that alter daily routine and have to adjust yourself, accordingly, (courtesy wrestlingINC.com)
"When you get to the main roster it changes a little bit because you're more on your own, you fit in your training when you can, but it's hard," Mandy Rose said. "You land Saturday to get to the live event, I go right to the gym, work out, then we have to be at the venue at 5 pm for a 7.30 pm show. Then you drive to the next city which might be three or four hours away and you do it all over again.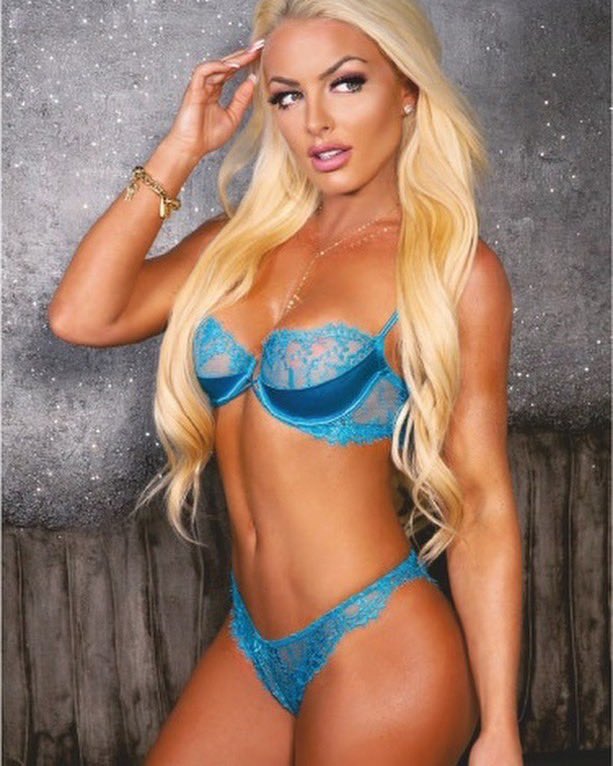 In Pictures: Former Impact Wrestling Sensation Scarlett Bordeaux To Join WWE?
"It gets to be tiring and you want to get sleep instead of get up and go to the gym. So you have to balance your time and go by how you feel. I train five to six days a week, in developmental you're training in the ring and in the gym, so that's a crazy schedule. Once you get to the main you're on your own and you do what you want."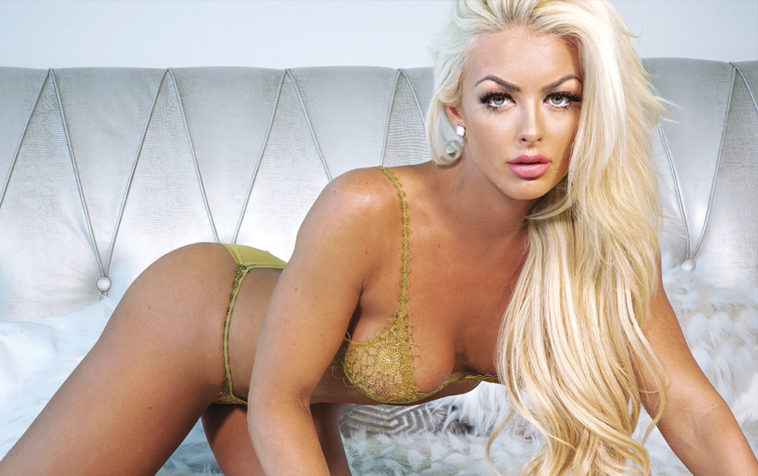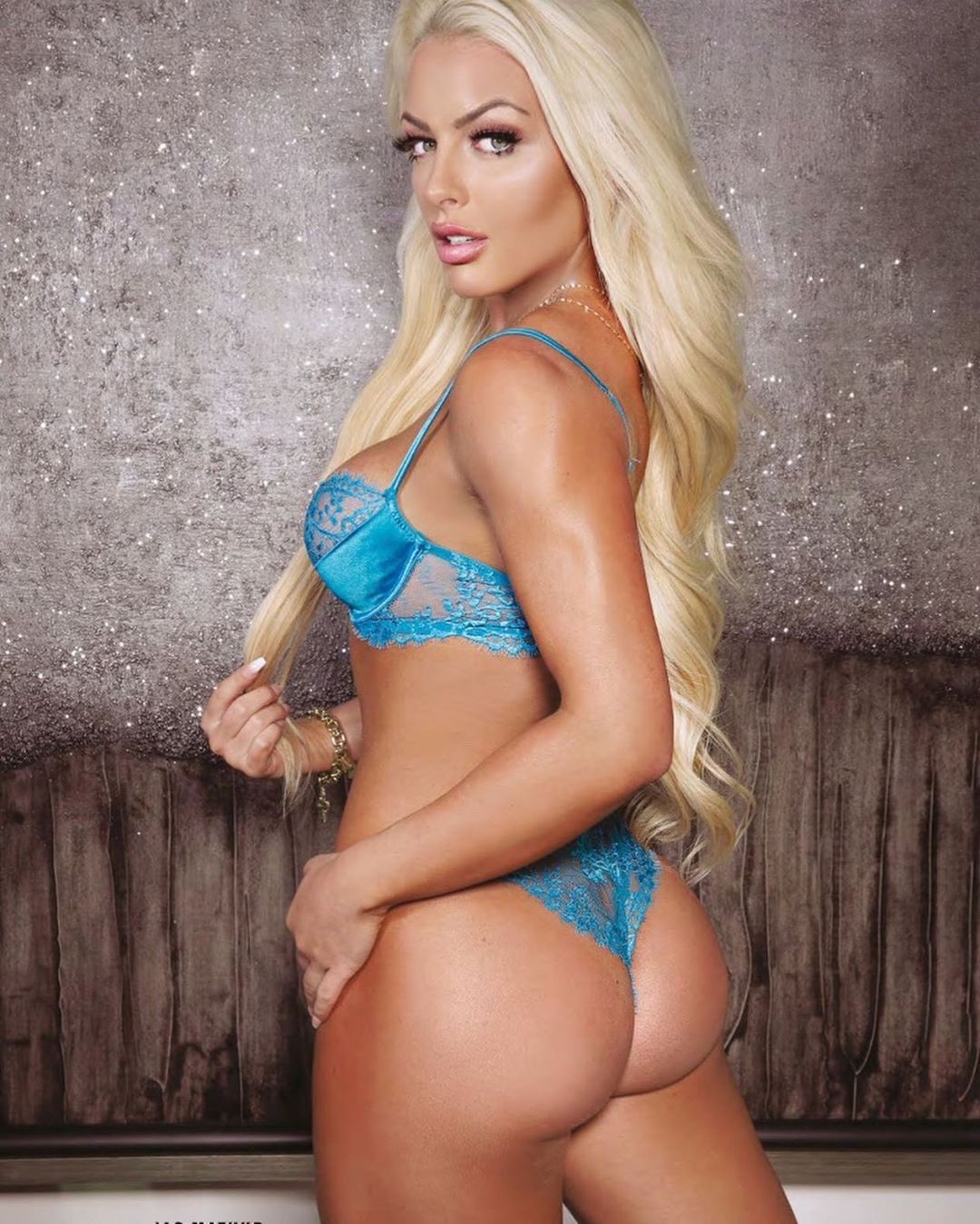 In Pictures: Ravishing Russian WWE Star Lana Talks About Social Media & TV Shows
Most of the top superstars on the roster have to deal with the same schedule that keeps them on their toes, all the time. Top superstars face even more problems as they have to prepare themselves for the scheduled segments on TV. They have to rehearse the matches, as well before producing them on the televised shows. Mandy Rose is one of them and had to present herself in the same way.
So extremely happy and honored right now !! 🙌🏼🙏🏻🙋♀️💛 This has always been a bucket list for me and a huge goal, I've always wanted to be on the cover of #MAXIM and it actually happened! @maxim_aus Thanks to everyone that helped made this happen! 🙌🏼
Photography by @shannonlaurine pic.twitter.com/OPBxQKGYCX

— Mandy (@WWE_MandyRose) September 18, 2019
God's Greatest Creation is also in pursuit of a backup career despite being one of the main attractions on the roster. Maxim magazine recently mentioned her as the hottest WWE superstar on the roster who graced the cover, this month. The revealing pictures have set the internet on fire. Also, Mandy Rose and Sonya Deville recently released the 50th episode of their Damandyz Donut YouTube series, where they're in constant search for the best doughnuts in the world. Rose talked about the channel and said they are trying to set up their online store, soon,
"I got to make time for the donuts and that was a fun thing we started doing," Rose laughed. "We are foodies, we love to eat, my dad's a chef, and coming from an Italian family, we love to eat. Eventually, we're trying to get our own online store, which would be cool."
In Pictures: Gorgeous Mae Young Classic Winner Toni Storm Is Dating THIS WWE Superstar
This YouTube channel is not the only backup career that Mandy Rose is having. Based on the incredible fanbase that she possesses, she is already working on her workout app, FitWithMandy, and her skincare line, Amarose. Rose openly admitted to having more 'layers' in life despite being a WWE superstar. She also acknowledged wanting to start a family and have kids one day,
"WWE is my priority right now, and it kind of has to be because of how much we're on the road," she said. "But building a brand all goes hand in hand. It's kind of just making sure you set yourself up for when this is all over. It's not everlasting, eventually, I want to start a family and have children so it's being smart with your money and training and making sure you do have a long, successful career. Plus, injuries happen all the time, you need to make sure you don't have all your eggs in one basket."
Get the latest news and updates from Indian Premier League, ICC World Cup 2019, Match Prediction & Fantasy cricket. Follow SportzWiki for all cricket news, WWE News & Sports News.