We have not seen Barbie Blank, f.k.a. Kelly Kelly wrestling full-time in the WWE for over eight years. But that does not take away her popularity around the internet. In fact, she is one of the bonafide sensations on Instagram. She may not be in the wrestling business anymore but the scorching pictures posted by the supermodel keeps her in the headlines.
Kelly Kelly turned 33 years old last week and took to Instagram to give a big birthday surprise to her fans on her big day. She posted the video clad in a pink bikini with the caption, "Birthday suit".
WWE Flashback: Randy Orton Names Superstars Kelly Kelly Had Slept With
Fans were drooling over the media and commented on it, whole-heartedly. Most of them expressed how stunning she is including one comment from ECW veteran Tommy Dreamer who wrote, "They won't let you into Red Lobster wearing that."
Kelly Kelly Speaks On ECW Expose & Her Family's Reaction
Often dubbed as the Barbie Doll of the WWE, Kelly Kelly was a swimsuit model before she got into pro-wrestling business in 2006. WWE officials hired at the age of just 19 after seeing her in one of the beach photoshoots. She made her WWE television debut on ECW that same year and became extremely popular female superstars on the roster with her 'extreme expose' segments.
Bombshell Diva Kelly Kelly Reveals Mr. McMahon Taught Her Exposing!
Moving forward in 2011, Kelly Kelly won her first WWE Divas Championship by defeating Brie Bella. She won it for a second time before leaving the company as she was dealing with some concussion issues. Coming back on WWE Raw in 2019, Blank also became the first-ever 24/7 Champion during the reunion episode.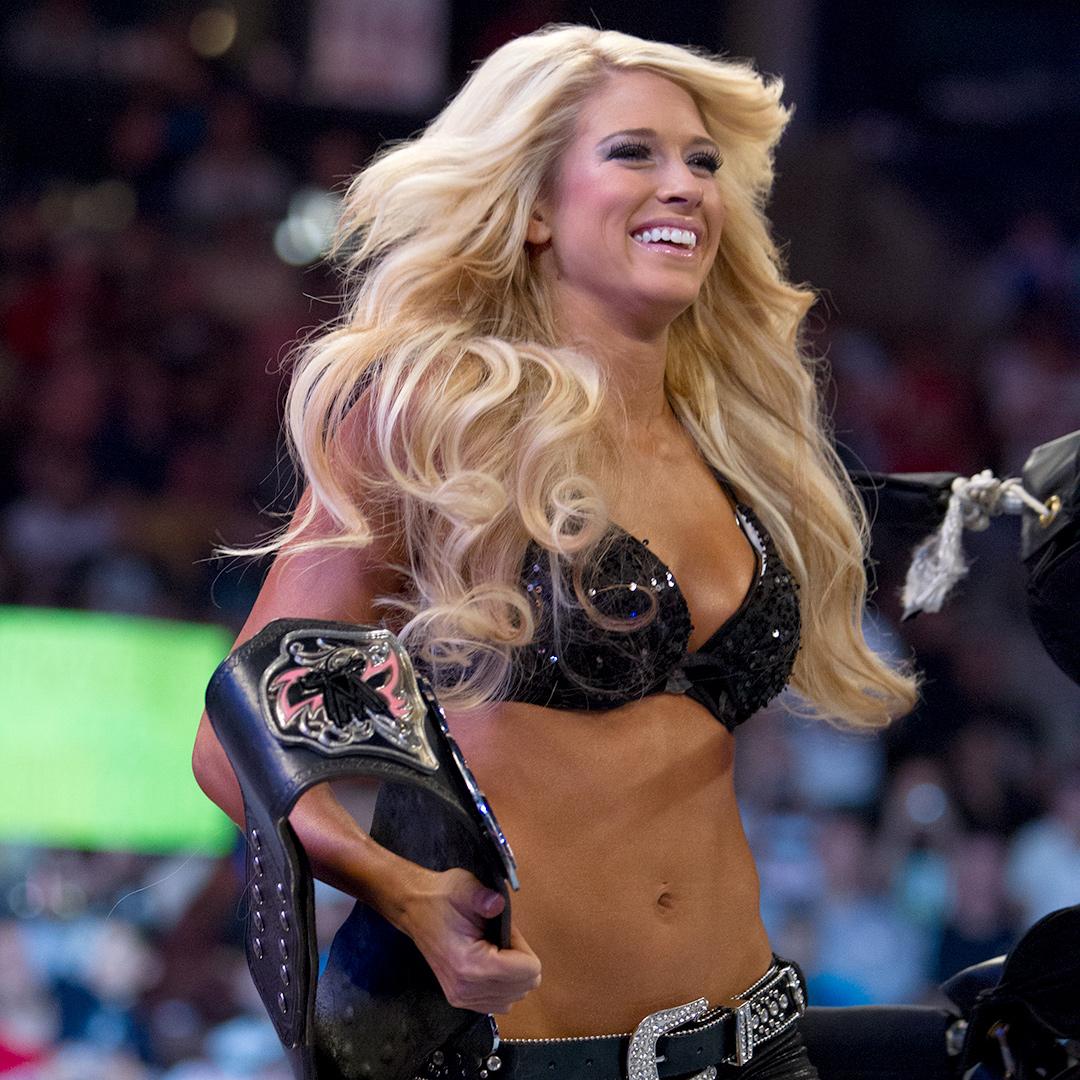 Since leaving the WWE in 2012, Kelly Kelly appeared as a cast member on the E's hit reality television series, WAGS. She also made her film debut this year, starring in Disturbing the Peace with Guy Pearce and Devon Sawa. The film was released this past Friday.
Kelly Kelly Net Worth And Salary
Speaking with wrestlingINC.com, Kelly Kelly earlier noted that it was tough for her to cope up with WWE's full-time schedule,
"I don't think I can do it full-time because it's a lot," Barbie Blank said, "You're on the road 300 days a year. It gets to be a lot. I would definitely come back for a run or two. I miss the fans, I miss performing. I love doing what I did. It's the most amazing feeling that you'll ever get, walking through the curtain and having all those people chant your name."