Mike and Maria Kanellis have been part of a large number of releases that occurred in the WWE back on April 15th. Just before eight weeks of that happening, the couple became proud parents of a second baby.
But then they have become jobless and Maria seems to have problems with that. They have started their own podcast called "Non-Essential Wrestlers" and vented out frustrations on their WWE stint.
Maria Kanellis Upset On WWE Never Using Chemistry With Karl Anderson
Now on Twitter, Maria Kanellis openly called out WWE for releasing her two months after she and Mike gave birth to their second child. She teased on getting more elaborate on the topic when the time is right.
What she let knew was that she could barely believe the release would happen around the COVID-19 pandemic. The First Lady was apparently told that having a second child would not be an issue with WWE but that wasn't true.
Maria Kanellis Responds If She Would Ever Come Back To WWE
So Maria Kanellis tweeted the following, "Did you ever hear the one about the woman that was released from WWE during a pandemic 2 months postpartum after being told having another baby wasn't an issue…? #milkmoney #moreonthatlater #onlywrestlingcompanythatreleasedpeople #NonEssentialFamily"
There record numbers say differently. P.S. no other wrestling company released anyone!! https://t.co/CTF0aGCY89

— MariaKanellisBennett (@MariaLKanellis) July 1, 2020
A Twitter user replied to her statement saying that their release happened due to the cost-cutting measures related to coronavirus pandemic as WWE changed their financial strategy and wanted to be on the profit side.
So, Maria Kanellis pointed out how WWE still made a profit despite the cuts and also pointed out how no other wrestling promotion has trimmed down their roster coronavirus pandemic.
"[Their] record numbers say differently. P.S. no other wrestling company released anyone!!"
It seems that Maria Kanellis has plenty more to offer on her release and she would do that while appearing for the next episode of her podcast. At this moment, she is staying at home with Mike and her babies as a "nonessential pro wrestling family." But it's certain that she's still very much upset the way WWE has released her in a short notice for the second time in her career.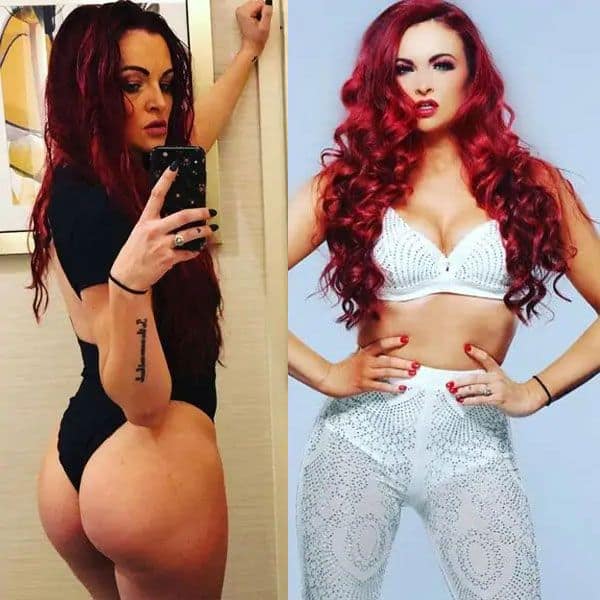 Maria Kanellis and her husband Mike Bennett's non-compete clauses with WWE expire on July 18th which means that both these two can appear for another wrestling promotion from that point onwards.
On the very same day, Impact Wrestling's Slammiversary event takes place and both Mike and Maria could be on board for the event. Impact Wrestling's big trailer for Slammiversary teased their debut but no confirmation is available regarding these two.
Get the latest news and updates from Indian Premier League, ICC World Cup 2019, Match Prediction & Fantasy cricket. Follow SportzWiki for all cricket news, WWE News & Sports News.