#SpeakingOut movement caused yet another career in pro-wrestling as All Elite Wrestling promotion has trimmed down the latest accused wrestler who allegedly mouthed nasty remarks against Sasha Banks. As reported earlier, Sammy Guevara wanted to rape the WWE Women's Tag Team Champion Sasha Banks in an interview back in 2016.
AEW was pretty strict after Sammy confessed his actions posting the below tweets saying that he did make those remarks about Sasha Banks in the past. He recently also talked with the WWE superstar trying to settle the issue. But apparently they didn't pull him out of the hot water. Rather, the company decided to suspend him until further notice.
#Speakingout: Fan Claims Paige's Mother Forcefully French-Kissed Him
I've made stupid, inappropriate and extremely offensive comments in my past. In my idiotic mind, I thought I was being funny in using words and terms that represent nothing but horror and pain. I am truly sorry for my hurtful words and actions, and I will never forgive myself.

— sammy guevara (@sammyguevara) June 22, 2020
I also want to apologize to @sashabankswwe for my unacceptable comments. She's an amazing person who didn't deserve to be the brunt of my offensive remarks. I spoke with her earlier & she helped me learn a gigantic lesson & I thank her for that. Once again, I'm sincerely sorry.

— sammy guevara (@sammyguevara) June 22, 2020
Guevara won't be paid during this suspension period. Furthermore, AEW will further evaluate whether they will keep Guevara as their employee once this suspension gets over. His entire salary during this period will be donated to the Women's Center of Jacksonville.
These are the comments released by AEW once the audiotape having Guevara's comments about Sasha Banks went viral,
"AEW insists on doing our part to create a world of understanding and respect for humankind. We therefore strongly condemn the extremely offensive and hurtful words of Sammy Guevara.
As such, effective immediately, Sammy is suspended without pay until further notice. Sammy has agreed to undergo extensive sensitivity training and, upon completion, his future status within the company will be re-evaluated.
During his suspension, his salary will be donated to the Women's Center of Jacksonville."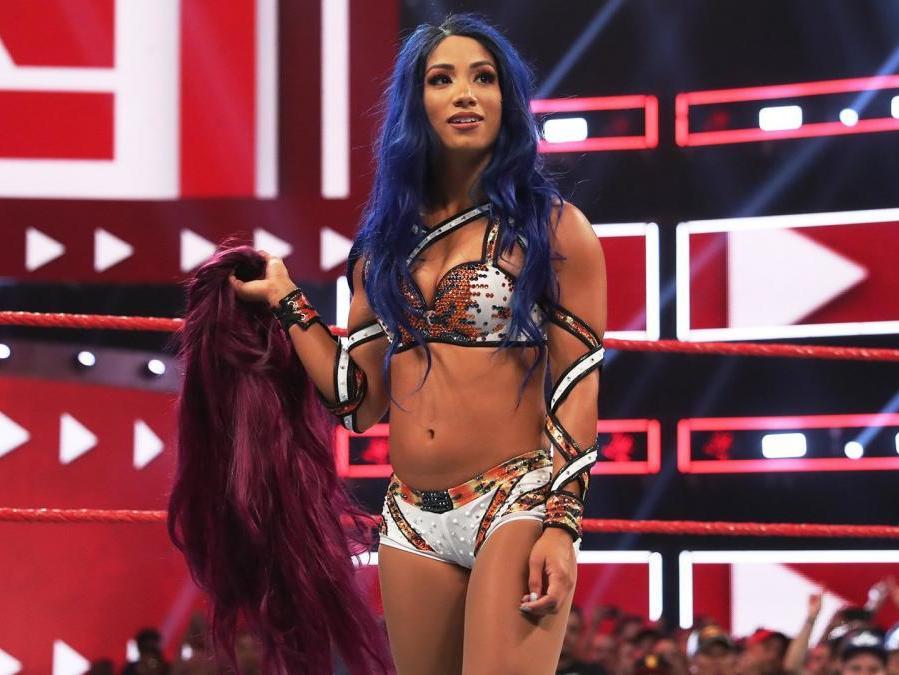 Apparently, Guevara also tried to hit on former WWE announcer Brandi Rhodes during a tryout back in the days. For those who don't know, Brandi has been married to former WWE Superstar Cody Rhodes.
The couple is now head honchos in the AEW promotion. So it seems they could be playing a crucial role in the suspension of Guevara following rape comments towards Sasha Banks. This also set an example for superstars who would think twice before commenting on female colleagues.
— $asha Banks (@SashaBanksWWE) June 22, 2020
Those comments received a lot of heat from the fans as the audio clip went viral around the internet wrestling community. Sasha Banks responded with a tweet mentioning how she had a conversation with Sammy about it. She accepted the apology issued by the AEW superstar but she also strictly noted that such comments have no place in our society.
"Earlier I spoke with Sammy, he apologized and we had an open discussion. Words like the comments he made, jokingly or not, have absolutely no place in our society! I don't condone or tolerate this kind of behavior."