It was earlier reported that Rey Mysterio's contract with WWE has ended, earlier this year. If reports are true then he's just working with the company on a verbal deal for a long time. At WWE's The Horror Show At Extreme Rules, he lost his eye in an 'Eye For An Eye' match against Seth Rollins. It was most likely a way from WWE's point of view to write him off TV.
How Rey Mysterio Is Getting Paid By WWE Without A Contract?
The hope is that WWE would be able to sort out their issues with the Legend and then bring him back to the show. Wrestling Observer is reporting that Rey Mysterio and WWE is yet to come to an agreement. However, chances are pretty strong that he'd stay with the WWE likely he'll stay with the company because of his son, Dominik who also aspires to become a future WWE Superstar, someday.
As seen in the match, Seth Rollins defeated Rey Mysterio in an 'Eye For An Eye' match at The Horror Show At Extreme Rules. There was only one way to pick up the win and that's to extract opponent's eyes.
At the end of the match, we saw fake blood dripping down from Rey Mysterio's mask as Rollins thrashed his one eye into the steel steps. Rey was also seen holding a fake eyeball in his hand once the match was over.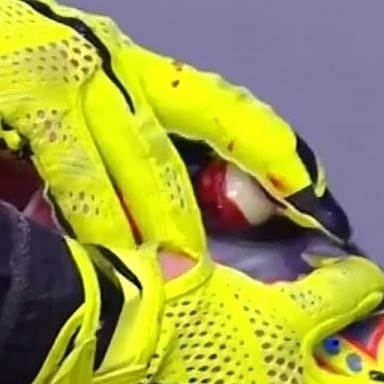 PWInsider is reporting that WWE taped this match along with several other matches on this past Sunday afternoon. WWE taped kept the order to ensure the smooth production of matches. Vince McMahon did not like the look and sequence of one particular and important spot. So he edited out the content. It was confirmed that this sequence was something to do with the eyeball extracting finish.
It was also noted that WWE used prosthetic makeup and filmed a sequence, where it could look like Rey Mysterio's eye was popping out. This was the reported original spot that was reportedly canceled. Later, this disturbing sequencing caused Seth Rollins to vomit. For real he did vomit at the end of the match as a result of the intensity of the sequence.