Rumors are running rampant on WWE and their deteriorated relationship with Roman Reigns. They've been constantly trying to ignore the franchise player of the company creating a rare situation ever since he backed out of WrestleMania 36.
Roman Reigns has been absent from WWE since before WrestleMania. Braun Strowman replaced him in the Universal Championship match against Goldberg and emerged as the new champion.
Amid all these speculations of his career, Roman Reigns has now opened up on his absence. The former 4-time WWE World Champion has spoken to TMZ Sports about his decision on not performing in WWE tapings at WrestleMania as the coronavirus pandemic continues.
The Undertaker Disgusted With Wrestlemania Match Against Roman Reigns
Surprisingly, for the fans, he assured that it's not about the weak immune system that forced him to sit out of the show of shows.
Roman Reigns re-informed the fans while talking to TMZ that the decision to take a hiatus from WWE was to protect his family, especially newborn twin boys. The boys are his second set of twins with wife Gavina. They now have five children in total in the family who remain the priority of the proud father.
The Big Big Dog then addressed the speculation that his battle with leukemia was a factor behind this absence. But Roman Reigns denied that factor assuring his immune system is fine,
"A lot of people … they think that it was based off of my heath and the history of my fight against leukemia. Talking to my doctors and stuff, I actually am fine and my immune system is good."
Shocking: Vince McMahon Does Not Want To Hear About Roman Reigns In WWE!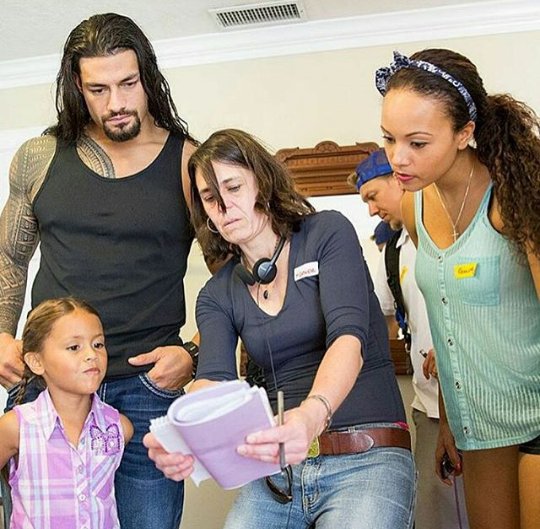 The prime babyface player of WWE SmackDown brand then added that his immune system is also not compromised by any medicine intake due to his fight with Leukemia. "The drugs that I take to fight the leukemia, they don't attack your immune system."
Roman Reigns continued the conversation saying how much he'd love to perform for the WWE Universe, right away. However, in these tough circumstances, it'd not be a smart decision to return to the ring but being safe for his family,
"I wanna be out there, I wanna get back to work, I wanna get back to normal but I just feel like I have an obligation not only to my family and myself but to my community."
Since the Twins have just arrived in Roman Reigns' family, they'd take a long time to grow up and strengthen their immune system which seems the only way to allow their father back to work. That being said, there are fewer chances available to see Roman Reigns back in the ring, in 2020 summer.
Get the latest news and updates from Indian Premier League, ICC World Cup 2019, Match Prediction & Fantasy cricket. Follow SportzWiki for all cricket news, WWE News & Sports News.