The rivalry between The Undertaker and AJ Styles has reached an extremely personal level as they traded shots to each other not as their on-screen characters but as real-life personas. They have been calling out each other with real-life names. Styles even mentioned 'Taker's wife Michelle McCool to break all the barriers of audacity and add a completely new dimension to the feud.
Spoiler On The Undertaker Vs. AJ Styles At WWE Wrestlemania 36
In this week's episode of Raw, The Undertaker responded that AJ Styles was happy being a 'big fish in a little pond' (TNA) back in the days. He knew he wasn't on the same level of athletes like him, "Stone Cold" Steve Austin, The Rock, Shawn Michaels, Triple H, Kurt Angle, Mick Foley, Eddie Guerrero, Booker T, and Edge.
According to the reports of Wrestling Observer, some roster members of WWE were upset with this line of The Undertaker as it could have been a direct shot to WWE's current roster, itself as there are several past TNA stars available on both the main roster as well as in NXT. Most people at backstage believed what The Undertaker said was true but some WWE wrestlers were reportedly unhappy with those comments.
Photos & Video: WWE Star The Undertaker Wants Us To Save The Tigers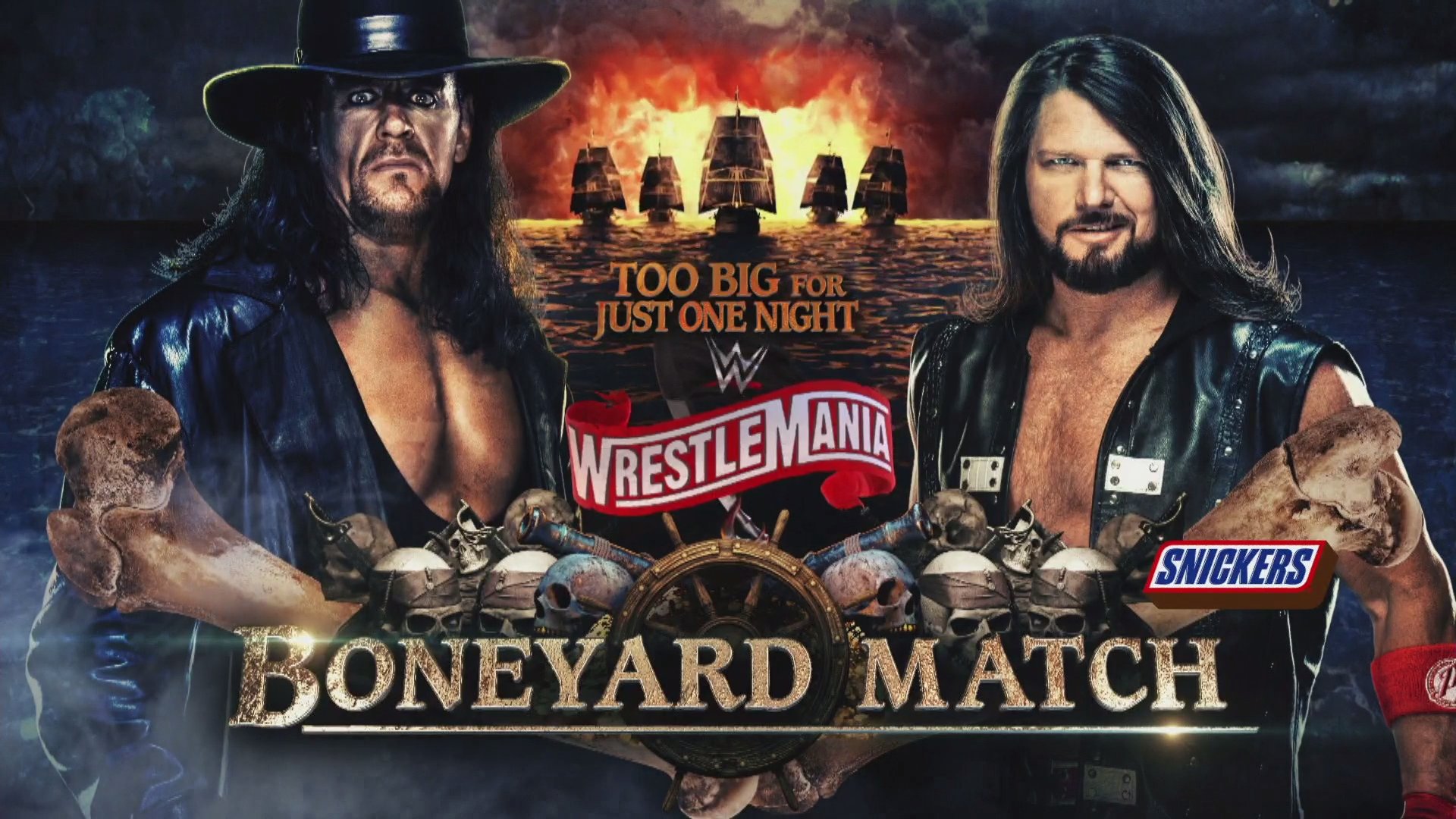 It was noted that the promo delivered by The Undertaker was approved by Vince McMahon himself and so there's no chance of heat on The Deadman. But now the speculations have begun of what The Boss actually thinks of those talents who jumped ship to the WWE from TNA.
The Undertaker Comments On WWE Snubbing His Wife Michelle McCool
During the latest episode of WWE's The Bump, AJ Styles was asked about this and he has to say the following while responding to The Undertaker's comments,
"Listen, I would've been there earlier if I could've. Sometimes things work out the way they do and, you know, it's a different time.
Guys aren't as big as they used to be. Guys my size are given a chance, where back then they wouldn't even have been given a chance to get into the ring.
So that's all a bunch of crap that The Undertaker said. I hope it makes himself feel better."
https://youtu.be/8ZCE4B5Ed9s
The Phenomenal One then continued to take shots to his WrestleMania opponent as he pointed out a reason as to why The Undertaker might be angry at him. Obviously bringing Michelle McCool into the feud is the main reason behind this.
Plus, he blasted the former Divas Champion saying that she used to copy the Faithbreaker finishing maneuver by watching AJ Styles during his TNA days.
Below is what AJ Styles said,
"Michelle, obviously, instead of taking tips from her husband, she was obviously, watching me elsewhere, getting some real pointers. You know, learning how to do the Styles Clash as it's called.
Maybe that's what he's so angry about, he was trying to teach her some things, and obviously, she learned from the best … AJ Styles."