Wrestlemania 36 is less than two months away in the WWE calendar and we are on the road towards the big event. This is that time of the year where the top feuds around the WWE pick up, to culminate in the grandest show of them all. As the marquee matches are being set up, here are the top 5 rumors around the 'show of shows' that revolves around the marquee matches of Wrestlemania.
WWE Wants To Make WrestleMania A Two-Day Event From 2021
Goldberg won't win the Universal title
WWE Hall of Famer Goldberg will face "The Fiend" Bray Wyatt for the Universal Championship at Super Showdown 2020. Earlier reports suggested that a shocker could be in-store where Goldberg would end up defeating The Fiend and become the new champion. This could cause a mega Goldberg vs. Roman Reigns match at Wrestlemania 36.
But the latest from Wrestling Observer updated The Fiend vs. Roman Reigns for the Universal Championship is still the current plan at WrestleMania 36. So Goldberg would put over The Fiend digesting a loss at Super Showdown. Thus the Fiend would be the only third name after Brock Lesnar and The Undertaker to pin Goldberg, clean.
Revealed: How Stephanie McMahon Changed WWE History At Wrestlemania 21
Christian is returning at the Road to Wrestlemania
It looks like the former World Heavyweight Champion Christian could be coming back to the WWE after a long hiatus to get involved in the Edge-Randy Orton feud. Brad Shepard is the one who stated the following regarding a potential comeback by the Captain Charisma,
"According to a source in WWE, retired Superstar Christian has been discussed as a possibility to get involved in the rivalry between Edge and Randy Orton.
I'm told his involvement may even include an in-ring return, pending medical clearance.
The plan is for the rivalry between Edge and Randy Orton to go all the way to April for WrestleMania 36, so they'll need to fill time and the backstory is already there."
It will be interesting to see whether WWE uses Christian in an in-ring capacity especially considering that he was already reportedly retired from in-ring competition.
Latest Update On Hulk Hogan Returning To Action At WWE Wrestlemania 36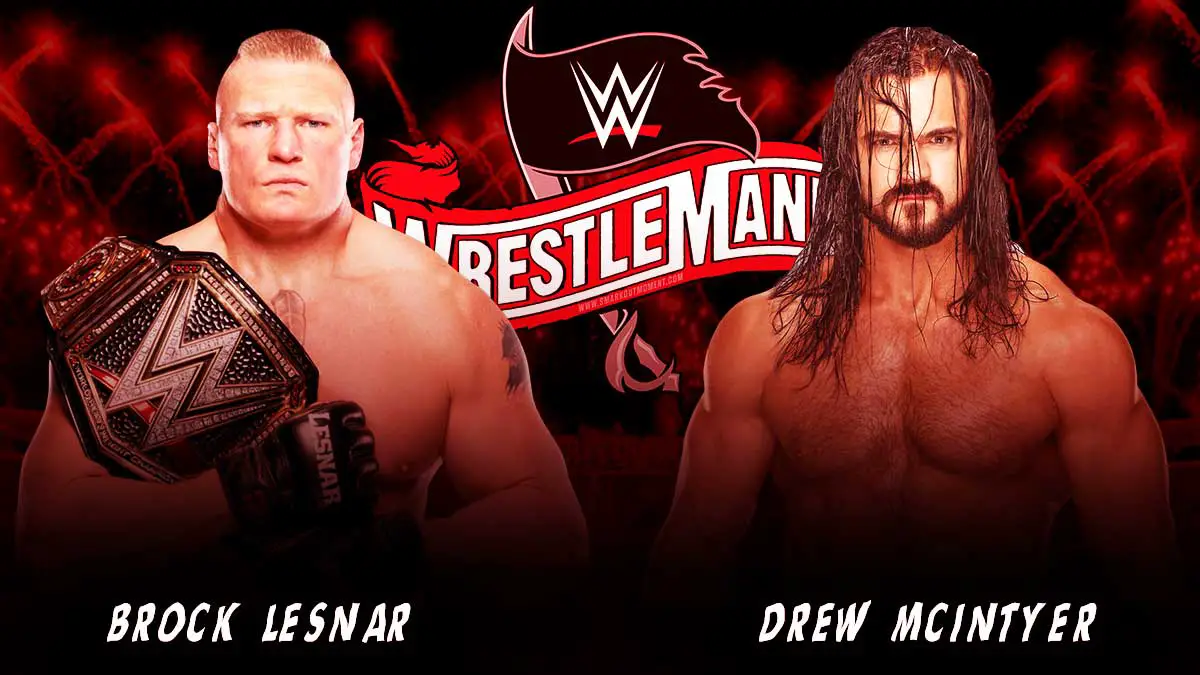 Drew McIntyre will main-event Wrestlemania 36
Tom Colohue earlier reported that Vince McMahon was in favor of The Fiend vs. Roman Reigns for the Universal Championship, being the main event of WrestleMania 36, instead of Brock Lesnar vs. Drew McIntyre for the WWE Championship.
"WWE sources have made it clear to me that Paul Heyman is campaigning heavily to have McIntyre main event WrestleMania.
Vince McMahon's preference for the event's main event is still believed to be Roman Reigns vs Bray Wyatt."
But Raw executive director is heavily pushing for McIntyre to get the main event spotlight. So the plans may have changed in recent times as WWE will be making Drew McIntyre get ready to headline Wrestlemania, officially. (according to Wrestling Observer) As for his win against Lesnar, he has to get over in his babyface role and increase his merchandise selling, in due course.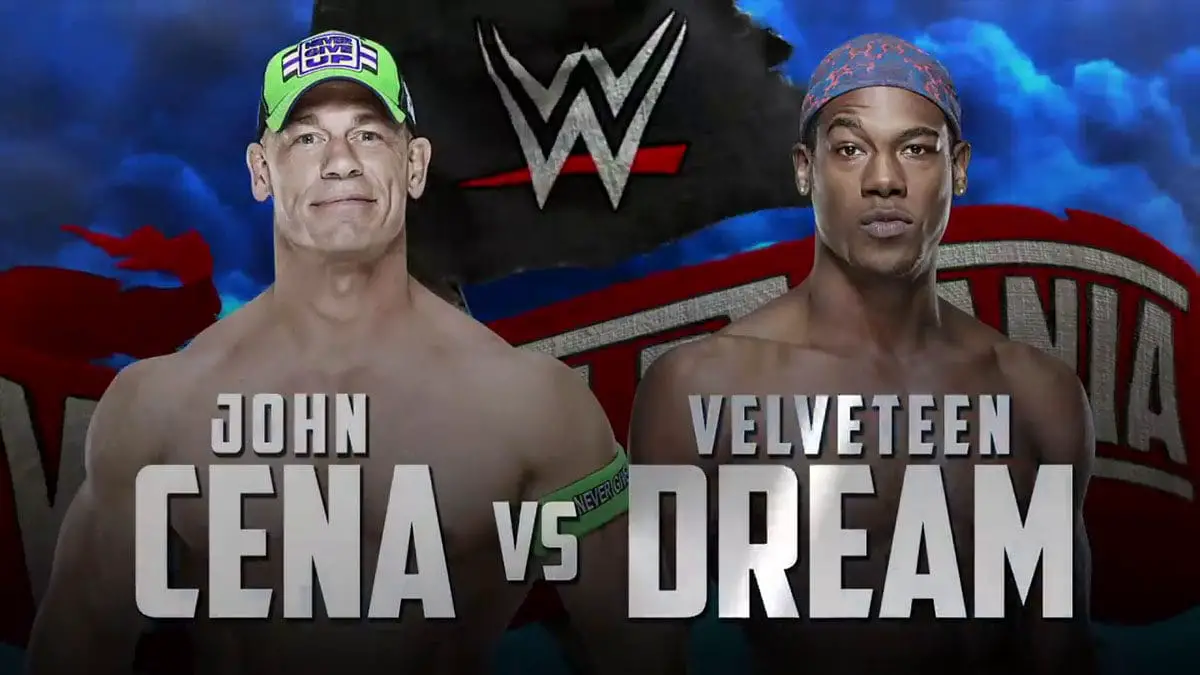 John Cena vs. Velveteen Dream planned for Wrestlemania
John Cena is coming back on this week's episode of Smackdown which could start buildup for Wrestlemania 36. According to the reports of the Dirty Sheets, WWE is planning to pit NXT star Velveteen Dream against him in a fantasy match.
BREAKING NEWS:@JohnCena returns to @WWE on the February 28th edition of Friday Night SmackDown on FOX. #WWEBackstage pic.twitter.com/Zau9ZhhdBF

— WWE on FOX (@WWEonFOX) February 12, 2020
Previously, John Cena vs. Sting or John Cena vs. Hulk Hogan was discussed. But both of them were turned down as Vince McMahon 'wants Cena to work with a full-timer and put him over'. We have to wait until Smackdown to witness what WWE plans to do with the former franchise player.
Plans For Big Show's WWE Retirement Match At WrestleMania 36
Sting vs. Undertaker happening at Wrestlemania 36
Perhaps the biggest news around this year's Wrestlemania is the comeback match of The Undertaker at the grandest stage of them all. After one year's hiatus, he may be competing in the showcase of immortals in a massive showdown against Sting.
According to talkSPORT.com, WWE Hall of Famer Sting has been cleared by the doctors for an in-ring return. He was openly campaigning for the dream match against The Undertaker which is said to be granted by the WWE officials,
"WCW icon has been medically cleared to have another WWE match. And it's believed that match will be with The Undertaker.
Whether it is on or off, Sting seems determined to get his match and Undertaker would likely enjoy working with him too."
The Dirty Sheets has already reported that Sting signed a deal with WWE during Royal Rumble 2020 weekend for one more match, at least. Previously the plans were to put him in a match against The Fiend at Super Showdown. But Goldberg secured that spot which may be why we can expect to see Sting could be booked in the dream match at Wrestlemania.
Get the latest news and updates from Indian Premier League, ICC World Cup 2019, Match Prediction & Fantasy cricket. Follow SportzWiki for all cricket news, WWE News & Sports News.
Related posts
Paddy Upton Praises Captain MS Dhoni For His Calm Head
Former Indian Mental Conditioning coach and Strategic Leadership Coach Paddy Upton has recently praised the former Indian World Cup-winning captain MS Dhoni for his calm but strong leadership quality. Paddy Upton played an important role in MS Dhoni-led Indian team that reached the top spot…
Pat Cummins Reveals The Name With Whom he Wants to Stay in Quarantine
Many countries are facing the lockdown period in the wake of novel COVID-19 or coronavirus outbreak. Australian pacer Pat Cummins has recently revealed the names with whom he doesn't wish to stay in quarantine as well as he wants to stay in quarantine. The world…