WWE Raw will continue his run eyeing WrestleMania Backlash, next month. The WWE Championship rivalry buildup will be the focus as the challenger seeks revenge on the team that is sneak-attacking him for the past couple of weeks. Also, the WWE Champion will be back when the flagship show airs from the Yuengling Center in Tampa, Florida.
A huge tag team match and the return of WWE Champion Bobby Lashley have been confirmed for this week's episode of WWE Raw. In a rematch from last week, former RETRIBUTION members T-BAR and MACE will again team up against the team of Drew McIntyre and Braun Strowman, in the potential main event of the night.
Pro-Wrestling Star Laynie Luck Proposed Inside A Ring; Check Out Viral Video
This match was announced after this past edition of WWE Raw where MACE and T-BAR picked up a DQ win over Strowman and McIntyre. Drew lost his mind during the match as he unmasked MACE and beat him down with the mask. He was seemingly snapped as the referee had no choice but to call for the disqualification bell. T-BAR was also unmasked by Braun Strowman in a post-match angle.
Following the outcome, T-BAR and MACE made statements in a WWE RAW fallout video. They bragged about being the two titans who will 'tower over the rest of the tag team division,' if not for the rest of WWE, in general. After their faces have been exposed to the world, they will be moving forward without their masks from now on.
Roman Reigns Reaches Milestone As Current WWE Universal Champion
Bobby Lashley returns on WWE Raw, this week
There have been a lot of chatters over the duo's connection with WWE Champion Bobby Lashley and we perhaps learn more of the situation when the latter return on WWE RAW after one week's hiatus. Plus, there will be more build to his title defense against Drew McIntyre at the WrestleMania Backlash pay-per-view on May 16.
Bobby Lashley appeared on the post-WrestleMania 37 episode of WWE RAW on April 12, just a couple of days after retaining his title over McIntyre via the Hurt Lock submission move. He destroyed Riddle in the opening match of that night and he was about to come out with MVP for a latter segment. Then he missed but was represented by MVP. WWE hasn't mentioned why Lashley missed last week's show, but he'd be back this week.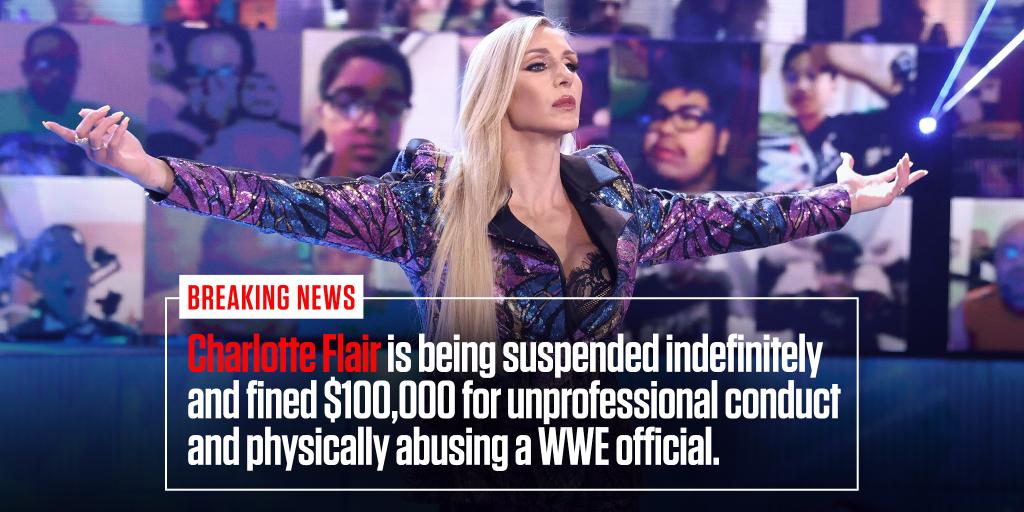 In the main event of WWE Raw, last week, Asuka emerged victorious in a one-on-one contest against Charlotte Flair. An interference by Raw Women's Champion Rhea Ripley helped The Empress of Tomorrow to pick up the quick pinfall win via a roll-up. The loss left The Queen of the WWE in a seething state.
Real Reason Why Charlotte Flair Suspended By WWE On Raw
An outrageous Flair took out her frustrations on the referee who didn't notice the interference by Ripley. So she unleashed a vicious post-match beatdown on the official. Adam Pearce then announced that Flair has been fined $100000 and indefinitely suspended by WWE following her reckless behavior. Will this incident rule out the ten-time Women's Champion from a future title match? We'll find out on WWE Raw presents the latest episode, tonight.