Born with the real name of Rena Greek, professional wrestler Sable is mostly dubbed as the sex symbol of the old school WWE. Back in the days, this industry had the least options available for women wrestlers but she appeared to be the one exception whom the audience would die to watch for. Utilizing her hotness quotient, she could hypnotize them, just like that.
Sable made her debut in the WWF in 1996, playing a role of a valet and the spectators couldn't stop but noticing this new import of Vince McMahon who already realized she's going to be a gem. She served the show-off purpose, pulling off the TV ratings like no one else and thus becoming the original WWE Diva.
But most importantly, Sable also became a Women's Champion in a reign that lasted for around six months. She also featured on the cover of Playboy three times with the 1999 issue being one of the best-selling editions of all-time. The other identity of her is that she's married to WWE's Beast Incarnate Brock Lesnar.
Both of these have one thing in common and that is they're very much private persons. In this article, we'd mention 15 of those reasons why they might want to keep their marital relationship hush-hush. In other words, Lesnar would be happy to keep these facts of Sable, secrets, always.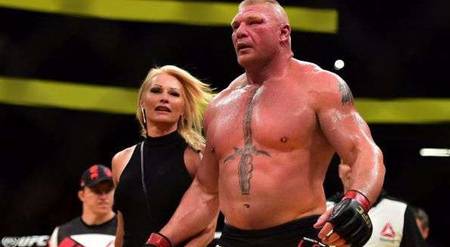 Sable used to be Brock's valet
While Sable used to be the face of the women's division back in the Attitude Era having her own identity, she chose to go back to her valet days, later in her career. After leaving the WWE in 2004, both these two entered the New Japan Pro Wrestling in 2006.
There, she used to serve as a pretty face holding on the arm of Brock Lesnar and thereby playing her valet in between matches, much like she did for former husband Marc Mero in the '90s.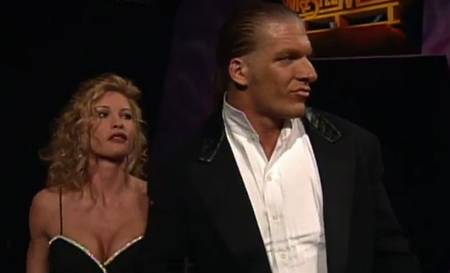 Sable debuted as Triple H's valet
Speaking of valet roles, Sable can easily be one of the most wanted on-screen 'escorts' of all-time. Her debut would occur to represent the royal character of Triple H back in 1996. She would escort Hunter Hearst Helmsley to the ring for a match against The Ultimate Warrior at WrestleMania XII.
Get the latest news and updates from Indian Premier League, ICC World Cup 2019, Match Prediction & Fantasy cricket. Follow SportzWiki for all cricket news, WWE News & Sports News.