The saga revolving around Alexa Bliss and The Fiend Bray Wyatt in WWE has been one of the most unpredictable storylines in recent memory. Starting all the way back in last year's it's become even more interesting in the past few weeks and fans seem to love the angle as WWE is dragging it forward. As always, we can never expect what'd be waiting for us, next.
As seen at WrestleMania 37, a new chapter was rounded for them as both of them is now in possession of mysterious powers. They'll continue to showcase strength in weeks to follow while the pairing was originally innovated, out of nowhere. The coupling of Alexa Bliss and Bray Wyatt was weird by all means but then it was turned into something that pro wrestling fans couldn't help but appreciate.
Alexa Bliss' WWE Wrestlemania 37 Appearance Turned On Logan Paul
Apparently, Alexa Bliss also loved the way that WWE has been using her during this angle where she also received much creative freedom. Sports Guys Talk Wrestling Show recently spoke to the five-time Women's Champion about many subjects including the storyline with The Fiend.
Alexa Bliss on how she was paired with Bray Wyatt
Little Miss Bliss doesn't know how the idea of pairing her up with this demonic character came about. She is also unaware of what to expect when working in a gimmick like that.
"Honestly, I don't really know [whose idea it was to pair me & Bray Wyatt] at first, because I was told that I was gonna do a little insert in the Swamp Match that him and Braun [Strowman] had, because I was Braun's Mixed Match Challenge partner and I don't think I was supposed to be anything more than that but it kinda evolved into what it is now because you know.
Braun and I did have a long history in WWE and then we were able to kind of play off of that and it really, it worked really well, and it's been really fun and it's been the most creative freedom that we've had in a sense but it's also been one of the most challenging characters and the most fun," Alexa Bliss commented.
WWE Star Alexa Bliss Reveals Ex-Boyfriend Murphy's Reactions On Workout Videos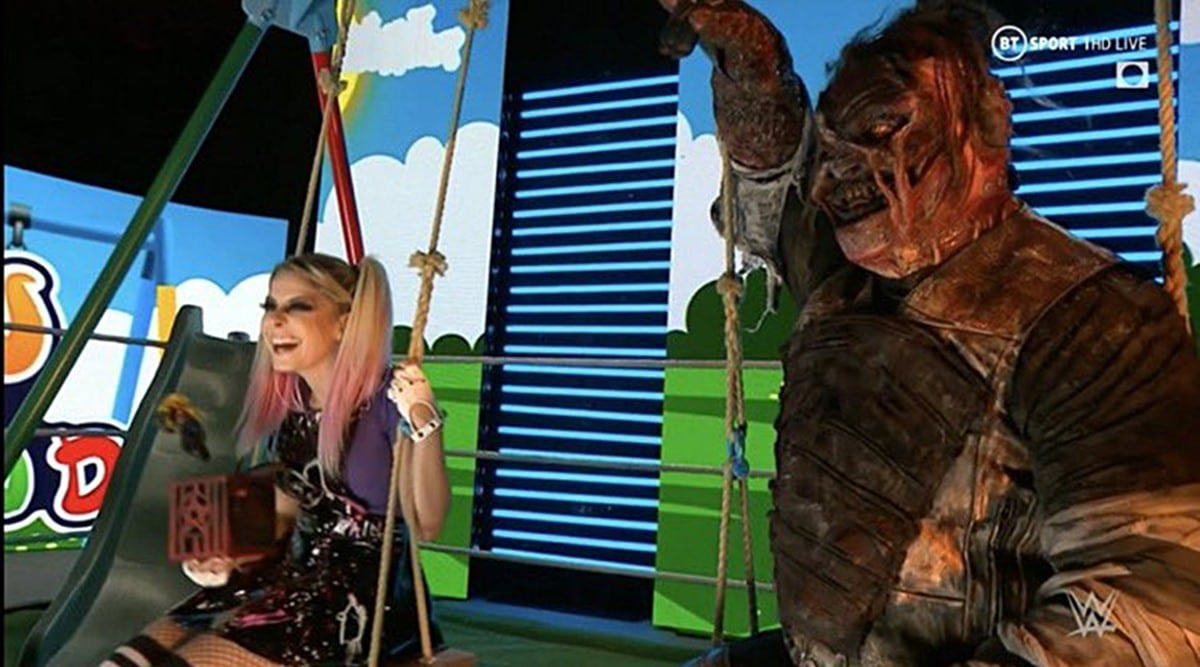 The Fiend Bray Wyatt lost his scheduled match against Randy Orton on WrestleMania 37 Night Two because of Alexa Bliss who provided a distraction, midway through the match. Orton took advantage of it and hit The Fiend with an RKO for the win.
Following the Biggest Event of the Year, Alexa Bliss explained her actions saying that she used to be lost until she was rescued by the darkness. She said The Fiend taught her new tricks, but then the darkness was removed, and then she realized that she never needed the darkness, at all. Now, she realized that she could do everything on her own before introducing her new friend Lily to the WWE Universe.