Becky Lynch vacated her RAW Women's Championship in the month of May after finding out that she was pregnant. It was a surprising decision to most of the pro-wrestling fans as she was on top of the women's division having a title reign that reached almost the 400-day landmark. But the 33-year-old superstar thought it was the right time to have a baby as she walked away from all the fame.
During the hiatus, WWE is actively using the star power of Becky Lynch. She was one of the biggest merchandise movers in the company who also became one of the highest-paid wrestlers for the hear 2019. So the company brought out a new marketing campaign around her.
Becky Lynch WWE Return: Fiancee Seth Rollins Makes Interesting Comment
Becky Lynch became infamous with The Man gimmick that became very popular among the fans. WWE quickly converted that tag and started promoting her as 'The Mom' after the pregnancy announcement. It worked as the newly arrived t-shirts started selling well over WWEShop.com.
But the former Women's Champion wasn't quite happy about it. She hated this whole The Mom idea as noted on The Bellas Podcast. She feared WWE would make her The Mom and that's what they've done with her,
"I really didn't want to be marketed as 'The Mom'. That's one thing I told Colby [Seth Rollins], I was like 'Man, they're going to make me 'The Mom', I know it, I know it'. He was like 'no, they're not'.
As soon as I said it, a frigging t-shirt came out."
WWE Star Becky Lynch Shares Ultrasound Picture Of Baby On Seth Rollins' Birthday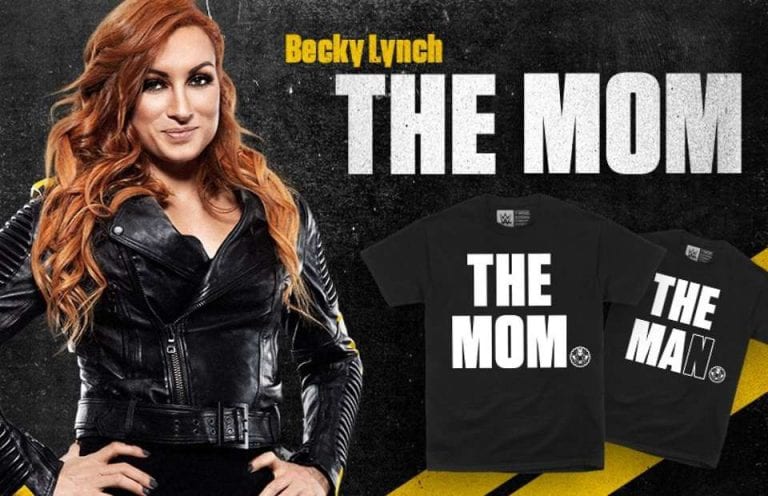 The former WWE RAW Women's Champion Becky Lynch had a previous conversation with Ariel Helwani on ESPN MMA to note on her boyfriend Seth Rollins. These two have reportedly been dating for the past couple of years which came to daylight only around Wrestlemania 35, last year.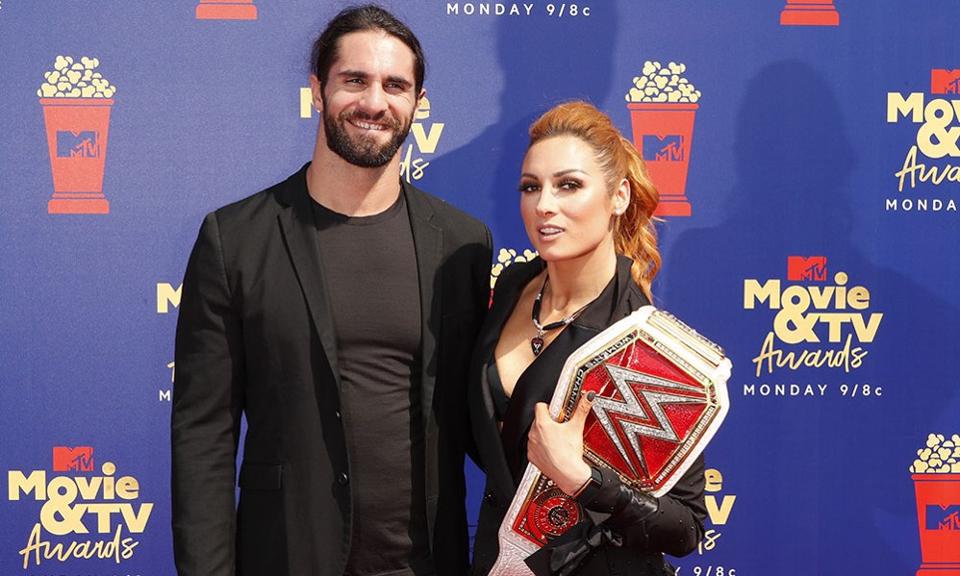 As noted, the interview with Helwani got personal where Becky Lynch admitted that she and Seth had been friends for years. They immediately hit it off from the first conversation. They were good friends over the years and then got single at the same time. This is why they thought of starting to date each other,
"We've been friends for years and years, and just immediately the first conversation that I ever had with him… we just hit it off," said Becky Lynch. "I think I just ended up telling him my life story. And that was it, we were just friends, and there was never really anything. But then, we were both single at the same time, and then we were like, 'Why not?" (Courtesy ESPN and WrestlingINC.com)