Becky Lynch announced that she's having a child with boyfriend Seth Rollins. This came at a time when Lynch was on top of her game by staying as the champion for almost 400 days.
After making this pregnancy announcement on RAW last month, she handed her WWE RAW Women's Championship to Asuka. Then she went into a maternity leave that must be extended to next year as she's due for the month of December.
Becky Lynch Pregnancy: Shayna Baszler Calls WWE Raw Star 'Pathetic'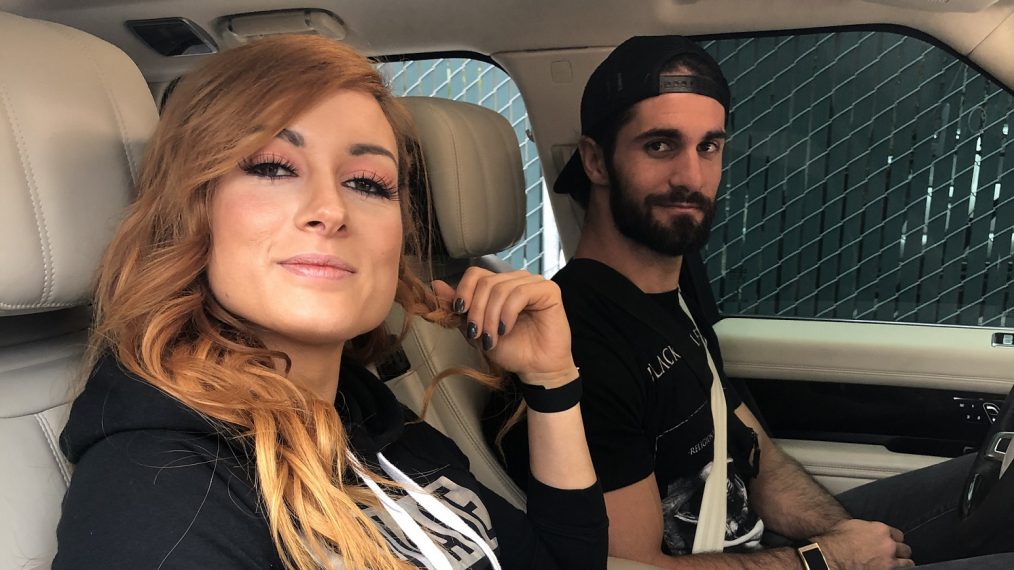 Now, ever since the news of Becky Lynch's pregnancy broke out, fans are wondering whether this could mark the end of her WWE stint. There're not many examples in the past where a woman wrestler came back from pregnancy leave to claim the top spot back.
So there're doubts about whether she can do some exceptional things. In an interview with NY Post, Seth Rollins made some comments on the matter of her WWE return.
Seth Rollins said that he expects her fiancée to make her WWE return but that decision is entirely her own. He mentioned how things could 'change' once Becky Lynch gives birth to their child. But The Monday Night Messiah does believe that she wants to return to the company, at some point.
Photo: WWE Star Becky Lynch Reveals Blonde Look In Tribute To George Floyd
After all, wrestling inside the ring was the most lovable activity of her. The Monday Night Messiah also noted how Lynch wants to hang up boots on her own terms. This shouldn't have to do anything to the childbirth.
"Oh yea, I expect so. Obviously that's gonna be up to her and how she feels. Who knows what happens after childbirth once she becomes a mother, I don't know. I believe she has aspirations to return. I think she would rather go out on her own terms whenever that time may be as opposed to stepping away for a child. I think she has aspirations to return, but I don't know. Things can change between now and December."
During the same interview, Seth Rollins also mentioned how Becky Lynch hates to stay at home during pregnancy but not necessarily the 'demanding and stressful WWE schedule'. She misses having "something to work towards".
It can't be assumed how long it would take for her to get off the ring-rust condition. But whenever it happens, it will grab attention from the pro-wrestling circuit. After all, she is a pioneer in the women's division who has experienced the Wrestlemania main event.
"She hates it [staying home]. She doesn't hate not being around the business. Obviously, any kind of entertainment industry is gonna stress you out, so she doesn't miss that part of it. She missed the go, go, go. She missed having goals in mind. She missed having something to work toward," Rollins added.
Get the latest news and updates from Indian Premier League, ICC World Cup 2019, Match Prediction & Fantasy cricket. Follow SportzWiki for all cricket news, WWE News & Sports News.