Bobby Lashley is going through the best phase of his career in sports entertainment. After waiting for 16 years, he was able to capture the WWE Championship just a few weeks away from WrestleMania 37. We're getting to see the most intense look of him as the mega title match against Drew McIntyre is approaching closer.
But the scene was entirely different, last year where we got to see a side of Bobby Lashley that was hidden for a long. WWE him in a romantic storyline that brought out the raw and passionate side of him on TV. The angle dealt with him basically stealing the Ravishing Russian from real-life husband Rusev. As part of the process, we saw various make-out sessions between the two of them.
Bobby Lashley Says WWE Chairman Wanted Him To Enjoy Lana Angle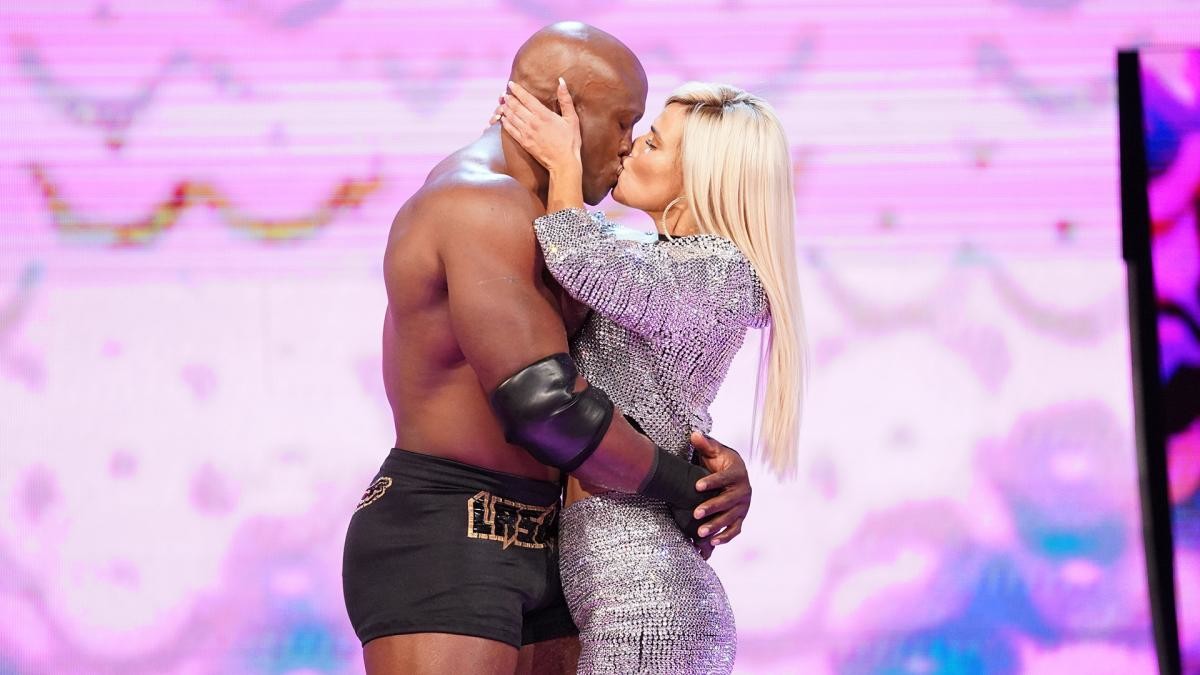 With numerous controversial scenes, that angle appeared to be one of the hottest stories of late 2019 and early 2020. YouTube numbers for this adultery storyline drew big representing success while many doubted whether this was the best way to utilize a talent like Bobby Lashley who is meant for destruction.
Looking back to that angle, Bobby Lashley seemed appreciative of the story that allowed him to spread wings as a versatile performer. The Dominator recently spoke to The Wrap to reveal that his paired opposite Lana helped his character in WWE to grow. He had to just "chill out" and have some fun as per the instructions of The Boss. That experience perhaps built him up to achieve his current success.
Lana Comments On Ex Husband Bobby Lashley's WWE Title Win
Bobby Lashley says his character is rough
"Even though my character is rough, still I'm able to enjoy it a lot more. Before I was so machine, so locked in. It's like, 'Here, let's throw in some storylines over here to make him feel completely uncomfortable and to be able to relax and then be able to come into something.'
And when I say that, I say that because a lot of the people looking at it got pissed off about it. I was going into it and I was a little taken back. But then when I sat back and I actually realized, because I had a talk with Vince, and he told me, 'Man, I want you to just go out there and have fun.' And that was one thing that you have to do."
At the end of the day, the success story that Bobby Lashley is writing is what matters in the WWE. One of the reasons to sign with WWE has been fulfilled as he's become the WWE Champion. The only left wish is to lock horns with Brock Lesnar. That should happen when the reign as the WWE Champion gets over and in case The Beast Incarnate returns from his present hiatus.