Brie Bella and Daniel Bryan welcomed the birth of their first son Buddy Danielson on August 1st. Initially, Brie was the one who was two weeks earlier to deliver than her twin sister Nikki but then the delivery dates altered. Nikki actually gave birth a few hours ago than her younger sister.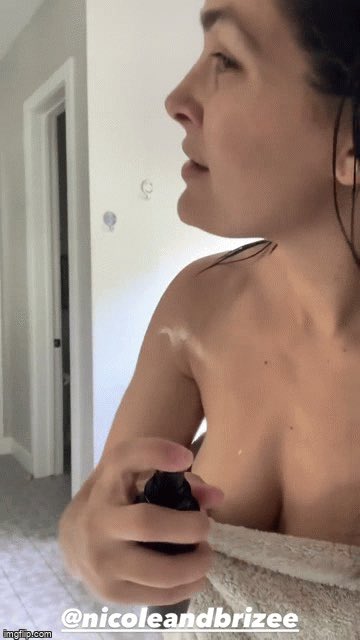 With pregnancy season left beyond them, both Nikki and Brie Bella are trying to be back in shape. These two are fitness freaks anyway which makes them achieve their fit bodies in no time. A few days ago, Nikki Bella offered a revealing view of her current body state following the baby's delivery. Her sister isn't lagging behind, at all.
Photos: WWE's Brie Bella Shows Off Post-Pregnancy Body In Bathrobes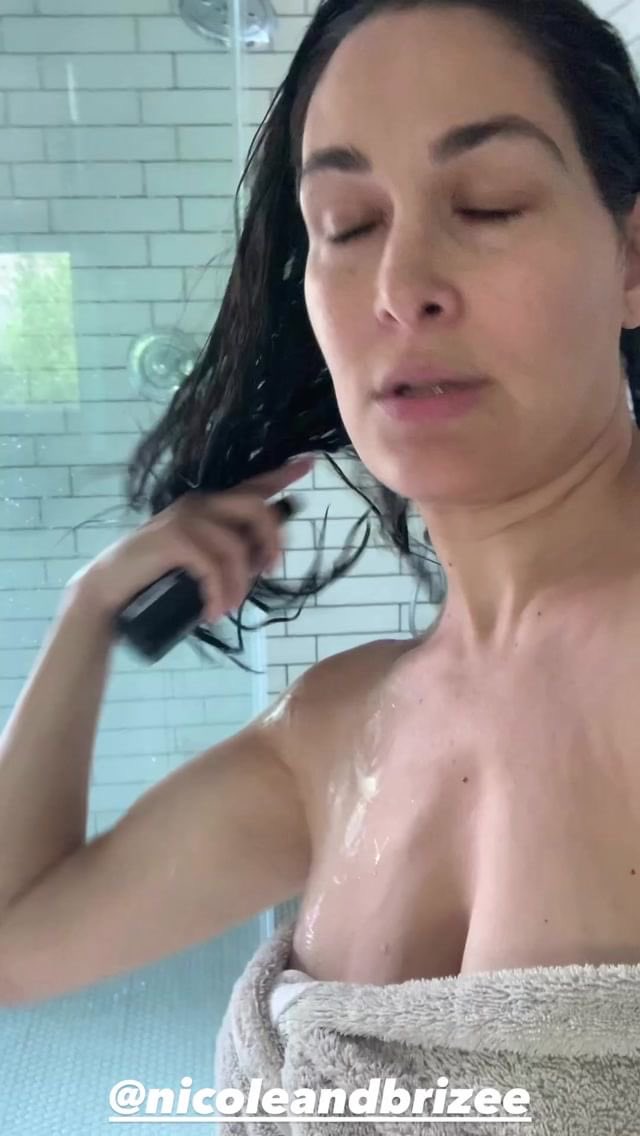 Brie Bella has also posted a couple of pictures cum gifs on her Instagram stories to showcase her body. This apparently turned out to be quite hot as she was seen only in bathrobes. The former Divas Champion was coming out of the shower when she posted those shots. Going by those, we can assume that she's almost reached to that toned body-shape.
WWE Star Nikki Bella Posts Raw Photos & Videos Of Post-Pregnancy Body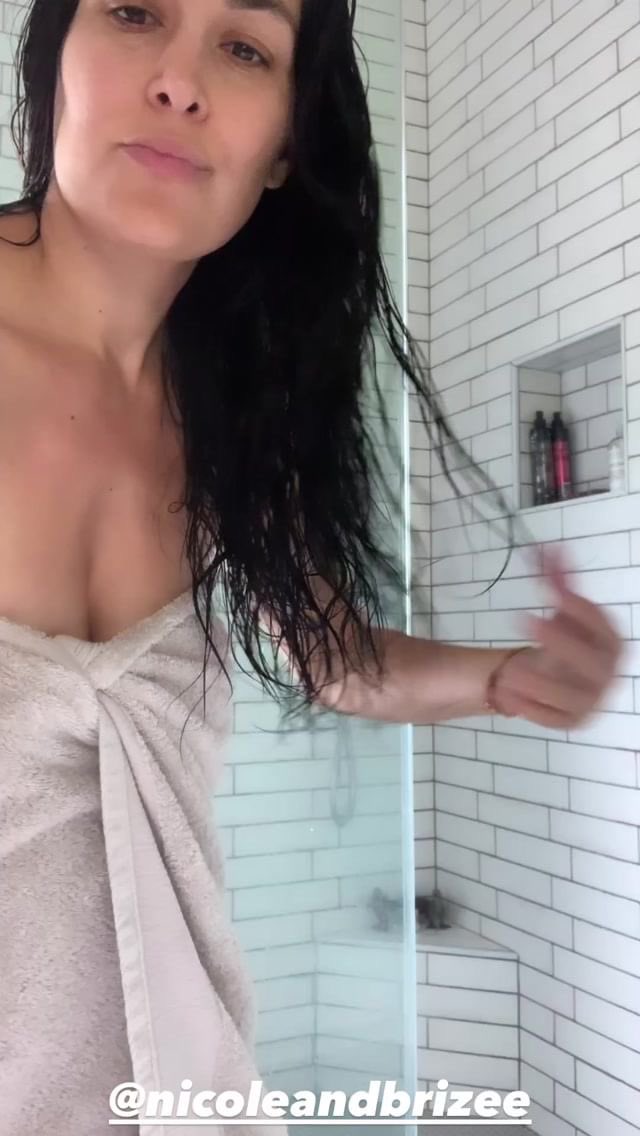 When it comes to show-off, Nikki Bella is a pro at this game but her sister isn't lagging behind either. Brie Bella went for topless photoshoots on both of her pregnancy occasions. Daniel Bryan wasn't definitely happy about her wife putting up a show but then again, the Bella Twins are a brand and they do whatever they want to do.
Brie Bella And Nikki Bella Share Naked Pregnancy Photos To Entertain WWE Fans
Both Nikki and Brie Bella have been keeping their fans updated with plenty of pictures of their babies on Instagram. Brie recently revealed that she and Bryan had other names in mind as a backup for their baby.
In a new video on the Bella Twins YouTube channel, Brie Bella revealed other baby names that they picked out for Buddy as an alternative. They also had names in mind in case their baby turned out to be a girl. Unlike Nikki, Bryan and Brie wanted to keep the gender of their baby, a secret.
Brie Bella revealed some of their top choices included Blossom Dawn, Branch Dawn, and Buddy Montana. They almost decided to keep the name Montana for their baby boy because that is where they vacationed prior to going public about their relationship.
Brie Bella and Daniel Bryan even also made plates with their alternative names just in case they need to use them for later. She even really liked the name "Branch" which could be stored for the future in case they want to go with baby number 3.
Get the latest news and updates from Indian Premier League, ICC World Cup 2019, Match Prediction & Fantasy cricket. Follow SportzWiki for all cricket news, WWE News & Sports News.