Candice Michelle is the only female Superstar in WWE history who was able to win the Women's Championship and feature on Playboy Magazine Cover, at the same time. In general, only eye-candy Divas had only been chosen for featuring in the adultery magazine features but that norm changed a bit for this particular name.
She had the opportunity to grab the gold for a one-off occasion which makes her believe that someday WWE will call her up for a Hall of Fame induction. Candice Michelle obviously hasn't been let known any such news yet but there's plenty of time available for her to get the honor. The former member of the female locker room has some bright hoped about it.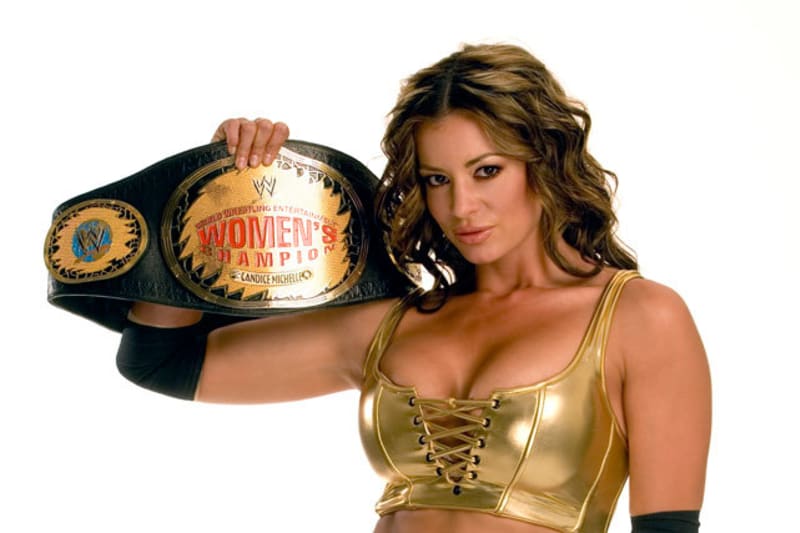 Apparently, it seems that she decided who she wants to induct herself into the prestigious club if or when that day comes. While speaking to The DropKick Podcast, Candice Michelle was asked about going into the WWE Hall of Fame, someday and whether she has thought of a name to induct her. The former member of Vince's Devils chose Hulk Hogan, right away and she also stated reasons for that.
Top 5 Controversies From Candice Michelle Career
"I would want to be inducted by Hulk Hogan because the truth is that's where it started for me. In my book, he's arguably one of the most famous superstars of all time but that's where my love for it began. I didn't know that back then you know…
Every time I see him and you know his famous moves it's like when the music hits, there's something about it that lights up your insides and you couldn't wait to see what happens and so if I had an opportunity and if he was willing I would 100% pick him." (Quotes courtesy DropKick Podcast)
Candice Michelle was opted out of Legends Night
Only time will tell whether WWE calls Candice Michelle for a WWE Hall of Fame induction. She is considered to be a trailblazer of the women's division history in WWE who deserves the accolade. Back then, when she was part of the roster, things were pretty different, back then. This is why she had to make out with WWE Chairman Vince McMahon despite being uncomfortable.
Recently, while speaking to Wrestling Inc, Candice Michelle revealed that she didn't make the cut for the Legends Night episode of Raw in January. For some reason, WWE carried out promotions with her name involved in it while she wasn't invited in the first place. Thus, she was falsely promoted for Legends Night and the whole experience left a bitter taste for her.