Being one of the top stars of the WWE roster, fans often find to target Charlotte Flair on social media for different reasons. Starting from WWE pushing her for endless occasions to body shaming, the ten-time Women's Champion has dealt with such issues. Recently, she was bashed by the fans for liking a comment on an International matter.
Charlotte Flair sparked another controversy as she hit the like button from a tweet from Gal Gadot about the situation between Israel and Palestine. The tweet itself was in the center of controversy as many people took jabs at the Wonder Woman actress for letting her views know via social media. Flair wasn't spared for liking it.
Charlotte Flair Exposed Her B**bs On WWE Raw; Video Surfaces On Internet
Some of the fans started a trend to cancel Charlotte Flair from WWE after she liked that tweet. Since it was a sensitive matter, The Queen was forced to apologize. By logging onto her Twitter account, she had to remind everyone that "it was a pocket like." It means she didn't mean to like the tweet from Gadot over which the pro-wrestling circuit showed so much concern.
"Holy crap it was a pocket like. I'm sorry," she stated.
Charlotte Flair Missed WWE Wrestlemania 37 Because Of Fiancée Andrade?
Holy crap it was a pocket like. I'm sorry.

— Charlotte Flair (@MsCharlotteWWE) May 12, 2021
If anyones curious who Gal Gadot is, she's the one that played Wonder Woman. Yes Charlotte liked her tweet. Gal Gadot has a history of fighting for peace. So stop trying to cancel Charlotte. Gal Gadot is fighting for the same thing Sami Zayn is fighting for. pic.twitter.com/Y4TnPYucLC

— Angelo Ferreira (@AngeloFerreiraG) May 12, 2021
Charlotte Flair also received support on social media
WWE The Bump's Host Kayla Braxton saw this hatred on Twitter and she addressed the pledge of canceling a celebrity. As the "Cancel Charlotte" trend was gaining momentum, Kayla extended support to Charlotte Flair without directly mentioning her name. Rather, the Talking Smack host asked the fans to stop the campaign over canceling someone just because of something they didn't agree with.
"Can we go one day without the need to cancel someone for saying or doing something we don't personally agree with?"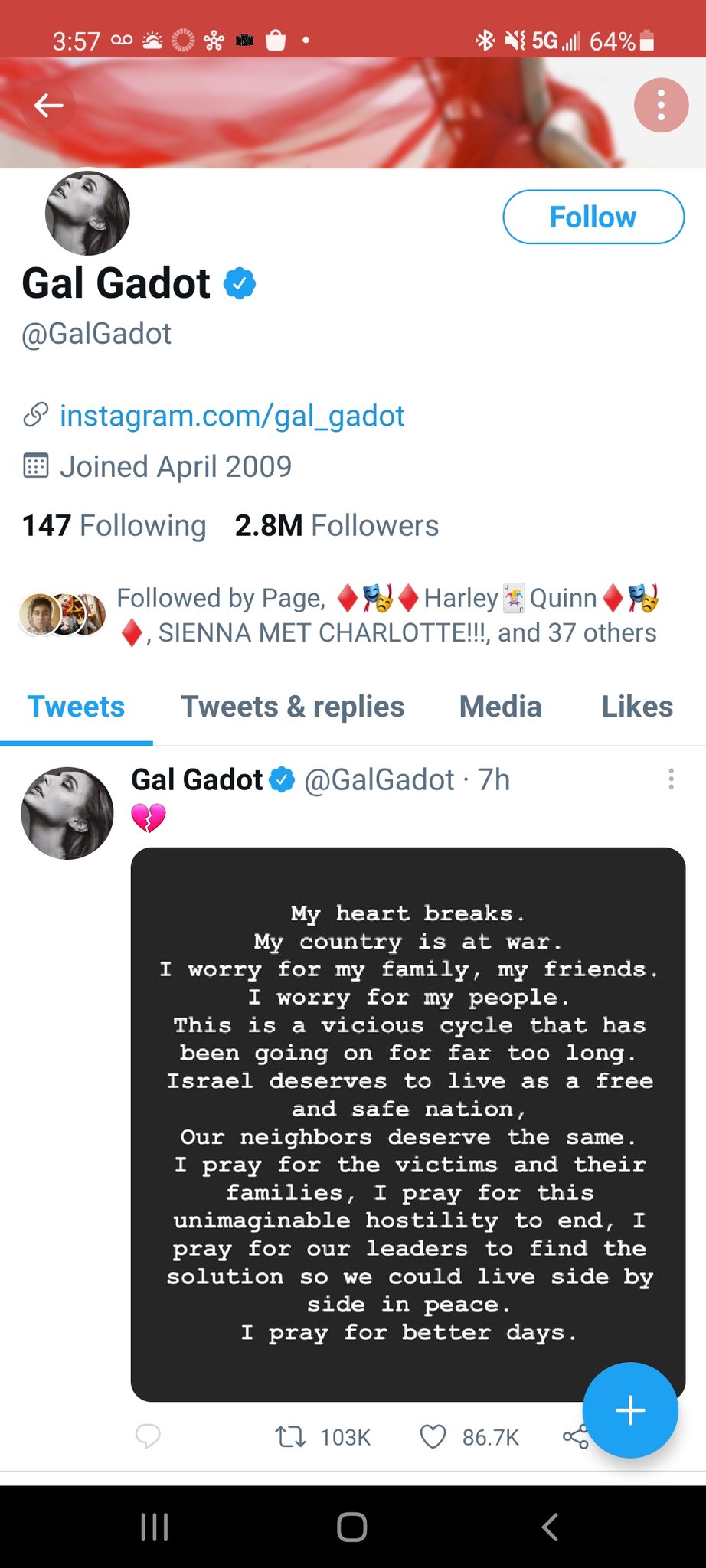 It should be noted that while the haters continued to take shots at the WWE Superstar for liking the tweet, she did receive a lot of supports, too for doing literally nothing. After all, the genetically superior athlete does have a huge fanbase.
No matter what, Charlotte Flair will continue receiving focus in the WWE as she the benchmark player available on the roster. Being a citizen of the USA, she is also entitled to express her opinion on any matter although she didn't do anything apart from liking a tweet. But this instance, once again shows how much celebrities have to be careful before doing any activities on their social media accounts.