WWE Draft 2020 edition is over as of this week's Monday Night RAW. One of the well-known names who wasn't drafted was the former United States Champion Andrade who's also the boyfriend of Charlotte Flair. WWE hasn't announced anything about him yet and hence he's considered to be a free agent. He's available for both Raw and SmackDown, as of now.
El Idolo took to Twitter following the Draft to say thank you, which gave birth to rumors of him leaving the WWE. He wrote,
"Thank you/ Gracias"
Complete Results From WWE Draft 2020 Night II On Raw

Andrade started the exchange by posting this tweet where he didn't specify who the tweet was directed to.
Charlotte Flair Clarifies Her Fiancee Andrade's WWE Departure Rumors
This led his fiancée, Charlotte Flair to come into the scene to the rescue. That tweet apparently has some fans thinking that Andrade was leaving WWE, or there could've been some issues between the WWE couple, which brought a response from The Queen. She revealed that Andrade's tweet was meant for his former manager, Zelina Vega.
"1. He was thanking Zelina. Y'all wild. 2. That said, papi will need a new manager [smiling face with sunglasses emoji]," Charlotte Flair tweeted.
Big Show Salary: Earning Details Of WWE's Largest Athlete
Now, this has led to more rumors about whether Charlotte Flair could potentially become the new manager for Andrade when she comes back to the WWE. The tweets were deleted but speculation is on WWE possibly putting the couple together in the storylines. Flair has been drafted to Raw while it's expected that her real-life partner will also join her on the red brand since WWE isn't willing to split any couples.
PW Insider is also reporting that Andrade and Mickie James, the undrafted superstars are set to be retained by RAW. At this point, there is no word on what WWE has planned for Charlotte Flair and Andrade on RAW if they have some. There's also no official timeframe available when the former Women's Champion will be back in action from her recent hiatus after going through the plastic surgery.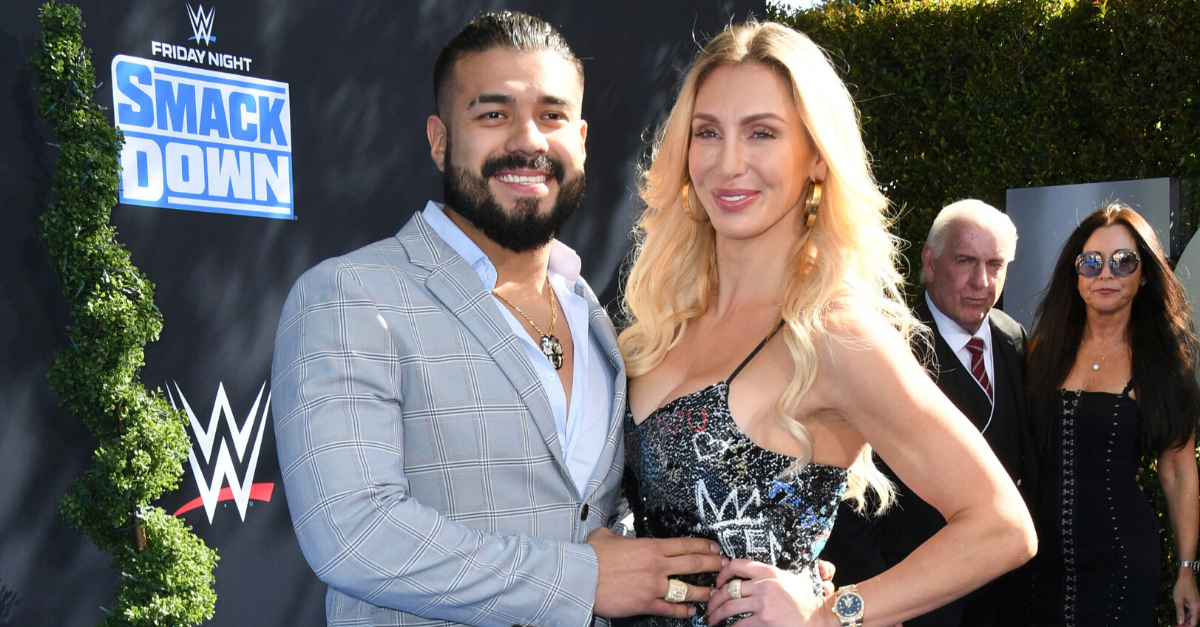 Rumors around Andrade also started because he signed with WWE back in 2015, and his 5-year contract is reportedly expiring next month. But that could be expanded considering Charlotte Flair isn't going anywhere leaving the company.
Meanwhile, WWE officially ended the Vega – Andrade partnership during the Draft as Vega was sent to SmackDown. Andrade also lost a singles match to former tag team partner Angel Garza. After that loss, "The Fiend" Bray Wyatt appeared in the ring with Alexa Bliss and they dropped Vega and Andrade with Sister Abigail finishing maneuvers.