Charlotte Flair is in an elite league of her own as she has 12 championship wins on the main roster, to date. She is also one of the only three men in WWE history to be a champion for more than 1000 days (alongside Fabulous Moolah and Asuka). Being a top superstar, she was one of the center of attractions of this week's Monday Night Raw in which she competed in a non-title match against Shayna Baszler.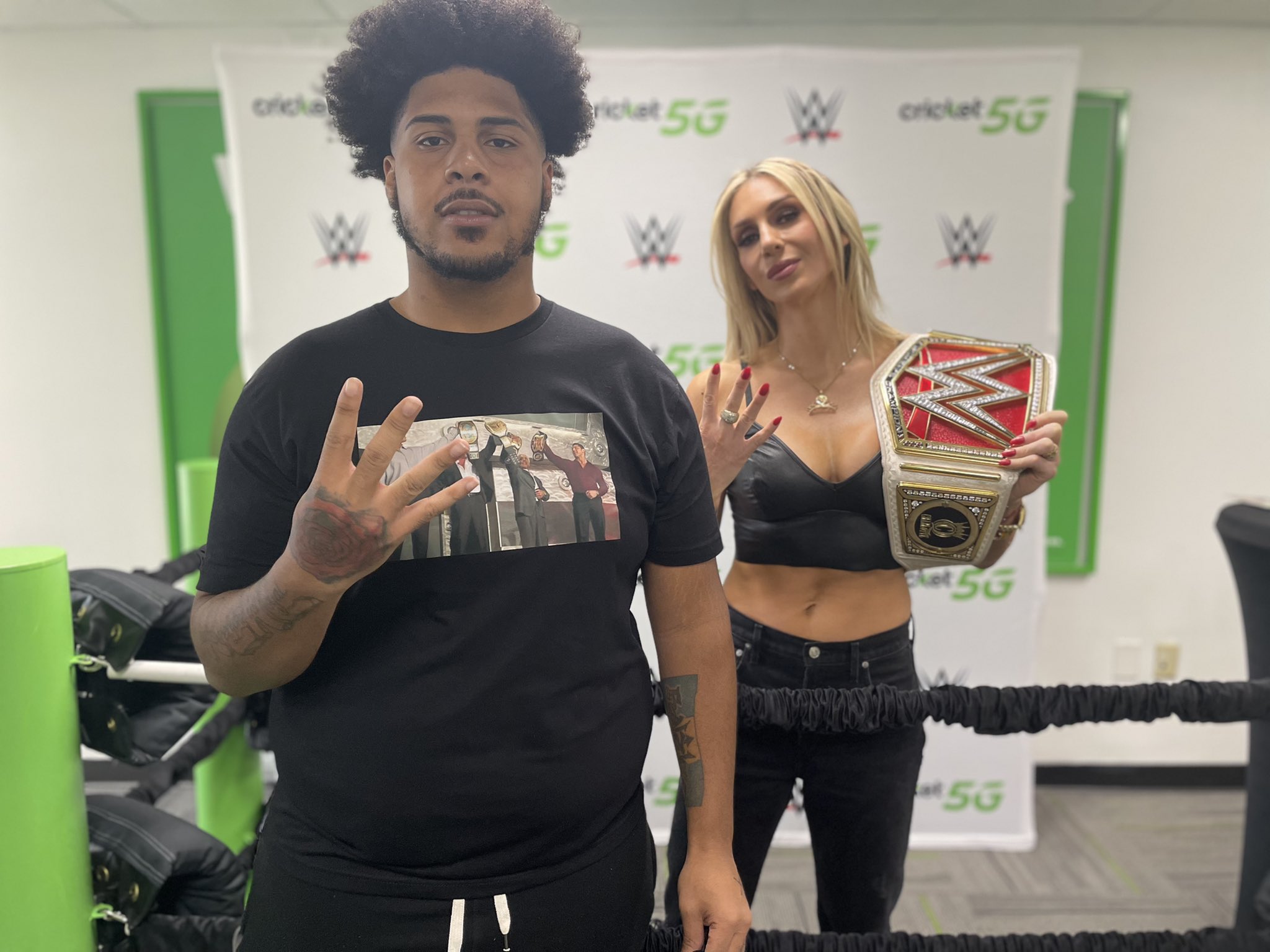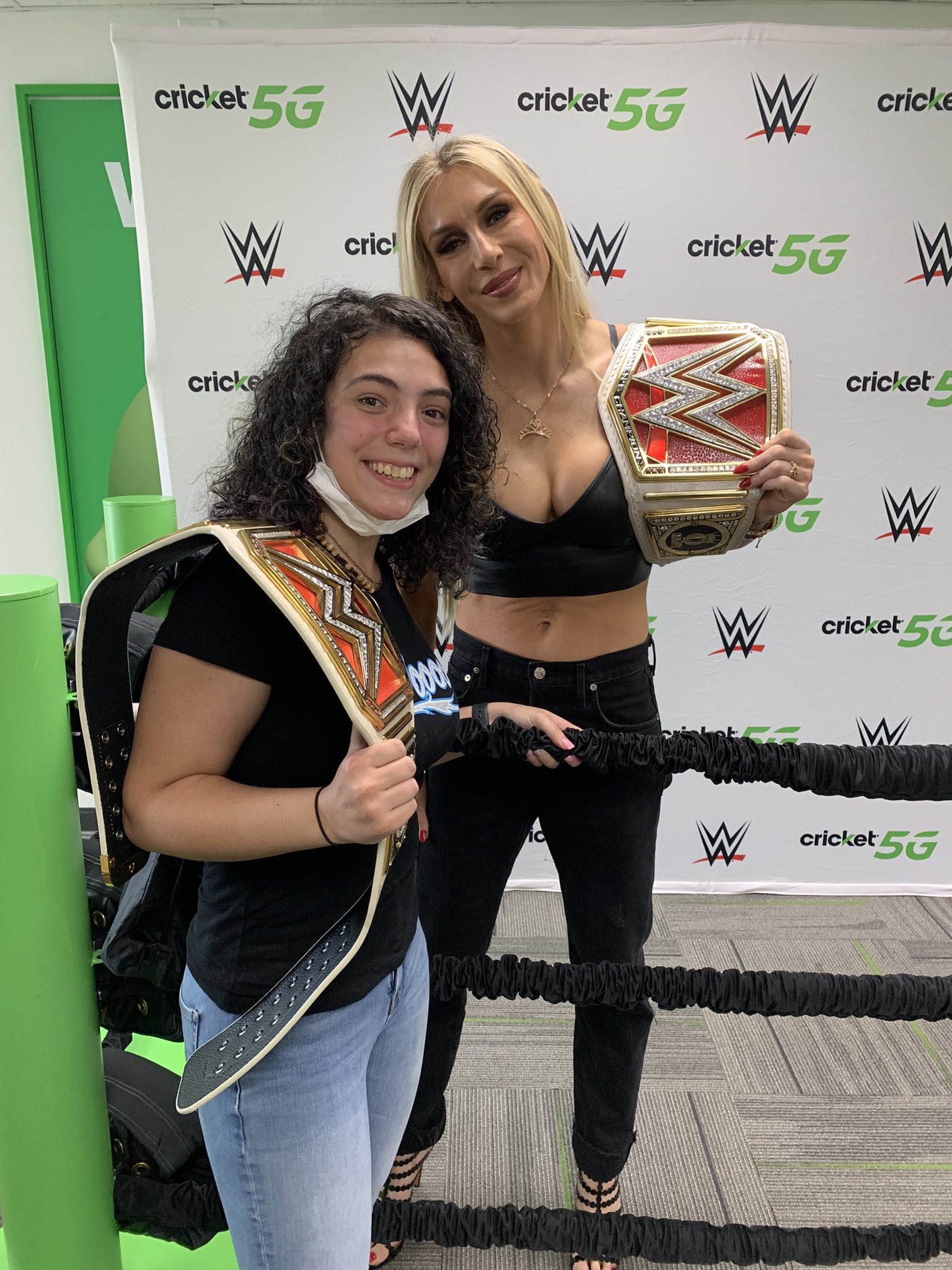 The Show from the TD Garden in Boston, Massachusetts appeared to be pretty eventful for Charlotte Flair for another reason, too. Cricket Wireless arranged a fan meet-and-greet session before Raw airs this week from The Garden. WWE Universe was elated to meet the reigning Raw Women's Champion at that event.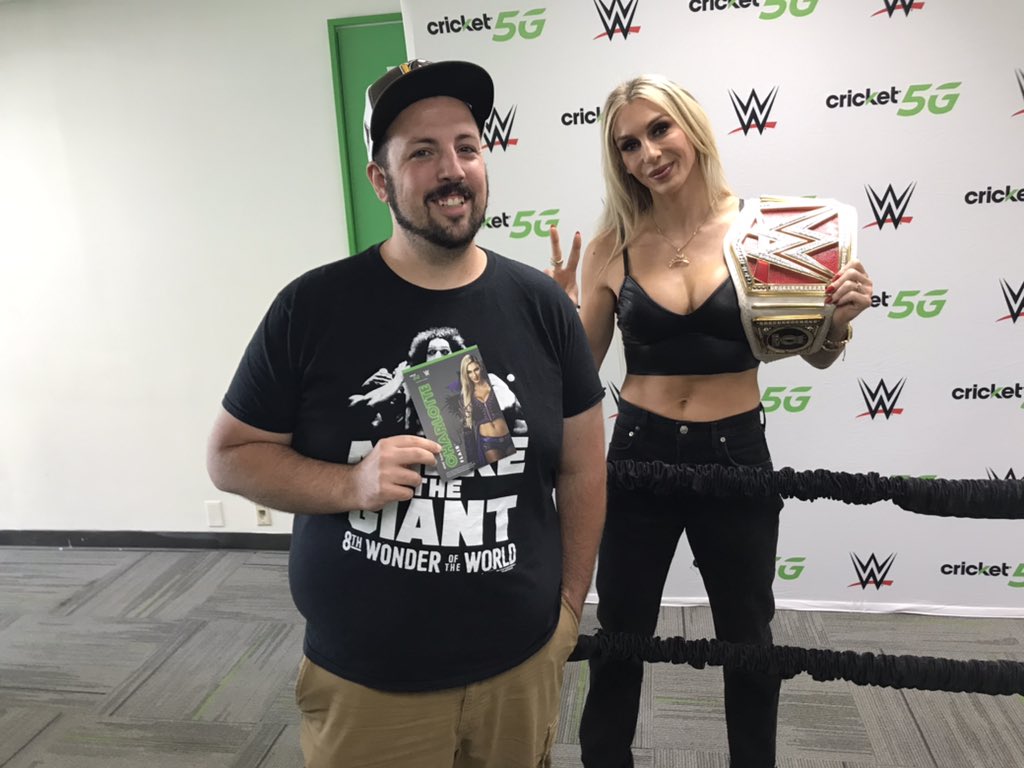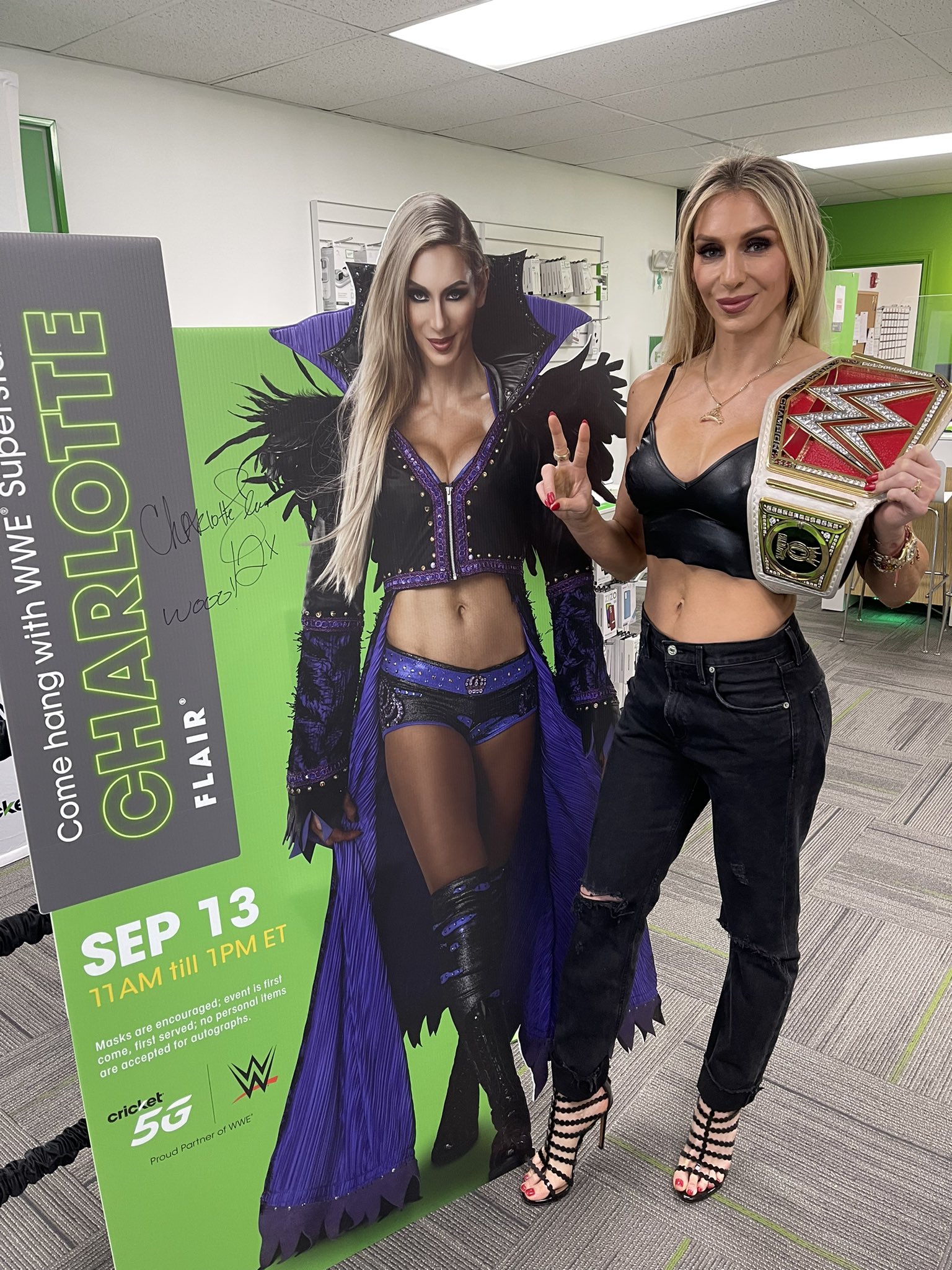 The Queen herself shared a few pictures from that fan-meet session on her Twitter account by re-tweeting a few fans' posts. She also posted a picture of herself standing beside her large cut-out with the following caption,
"thank you @Cricketnation for having me & to ALL the fans who came to see me this morning! WOOOO! much luv"
WWE Star Nikki Bella Shows Off Her Gown From Emmy 2021 Appearance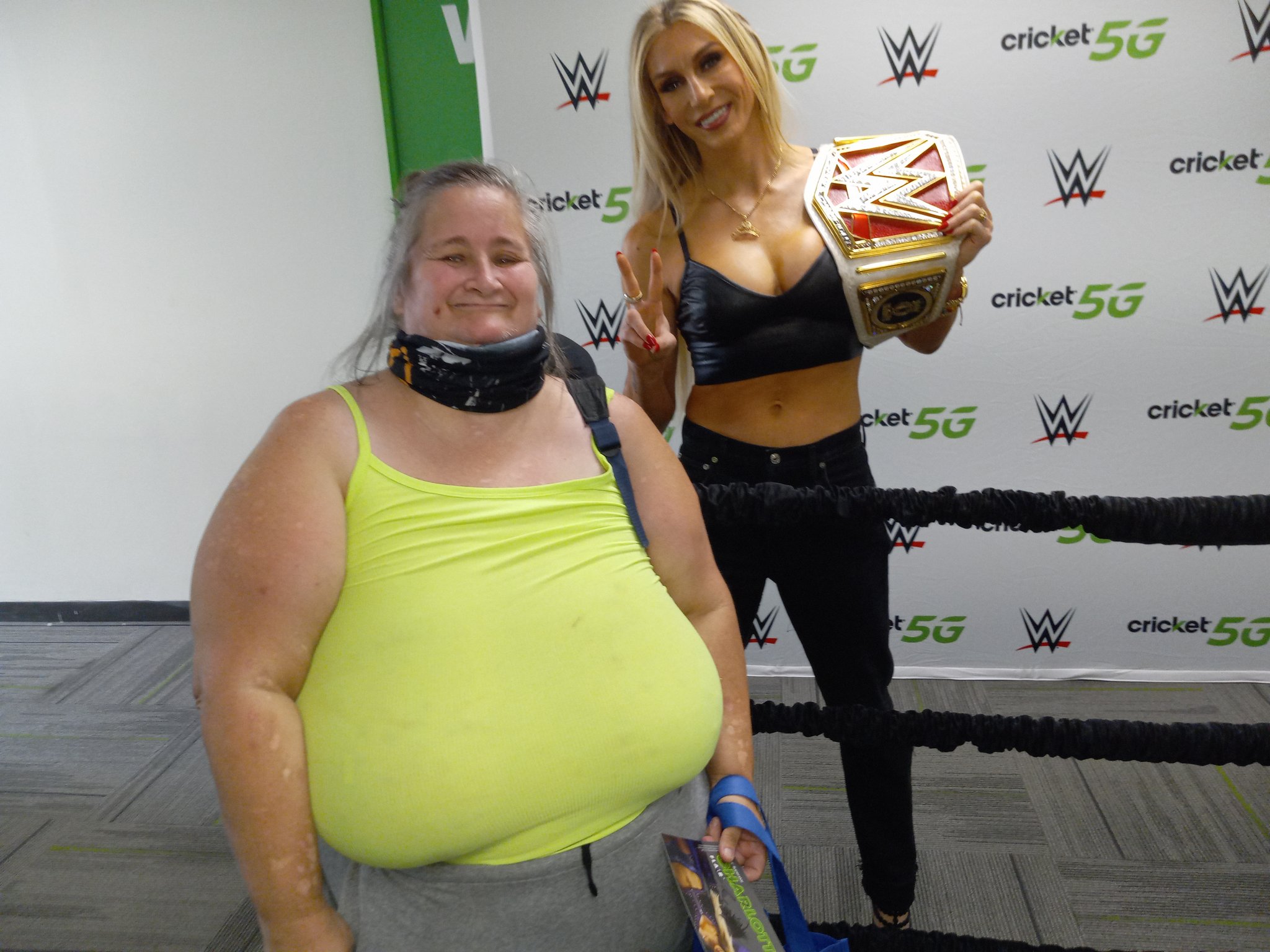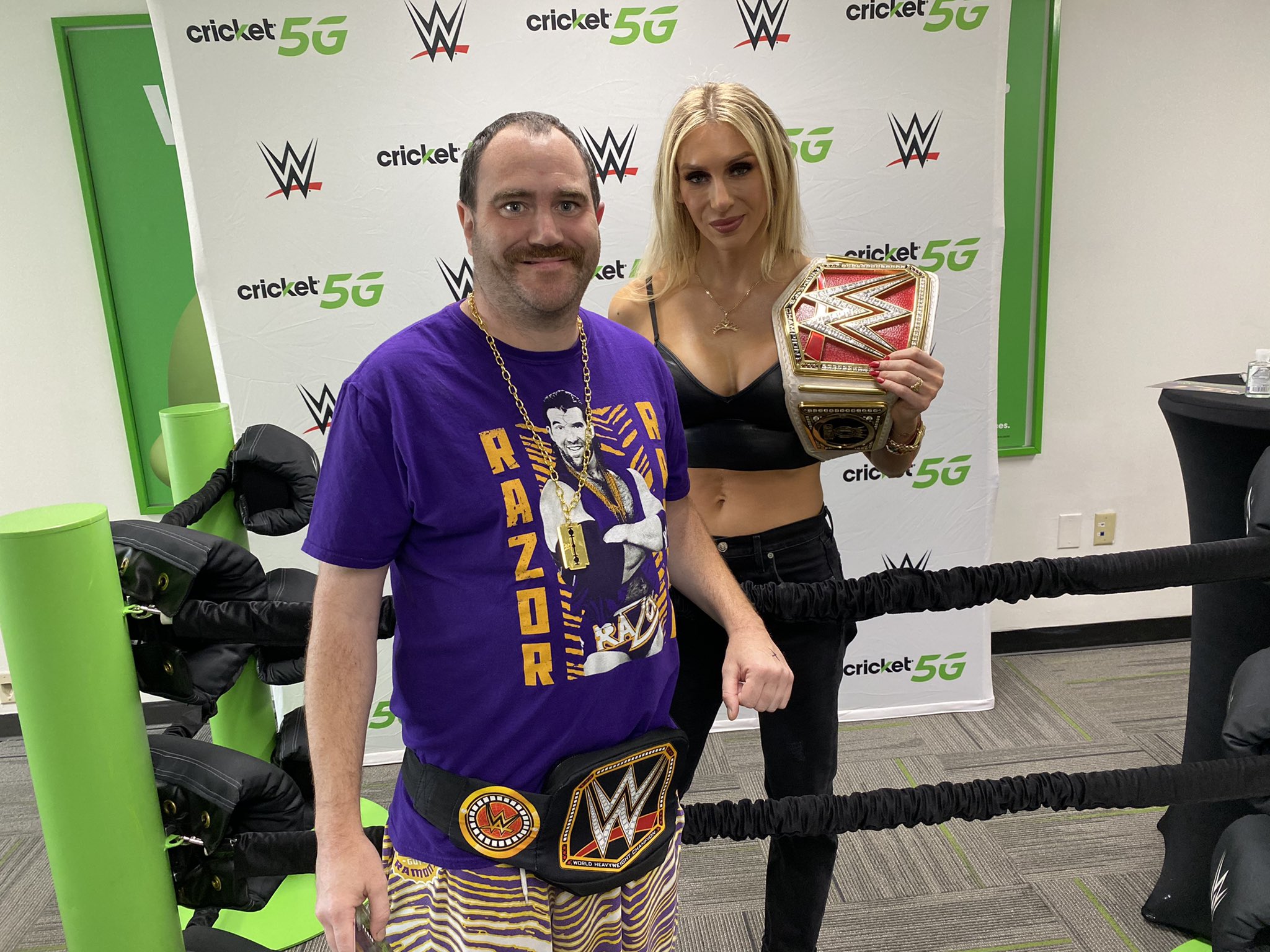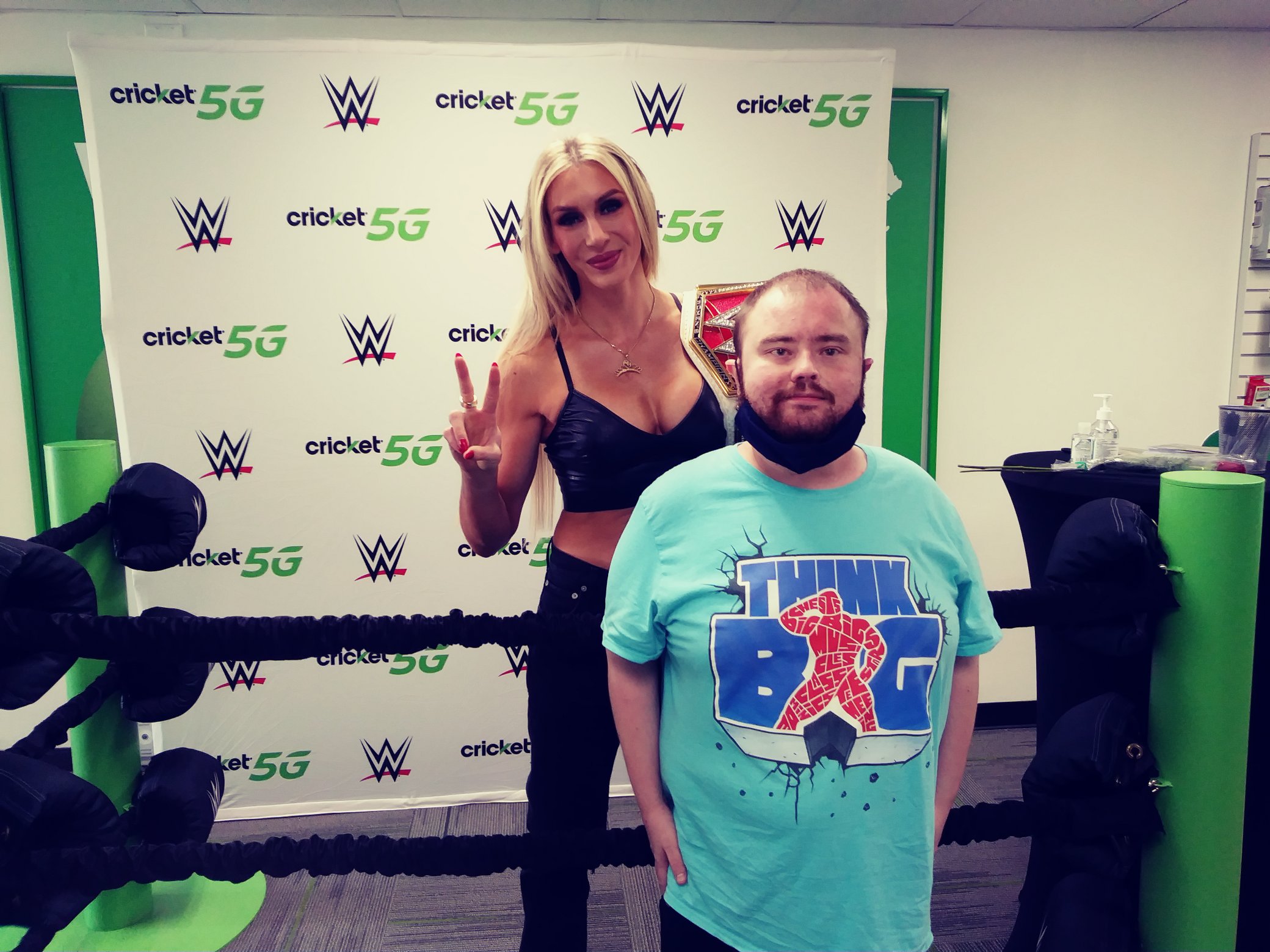 Charlotte Flair wore a stunning gear on Raw
Charlotte Flair was wearing a hot black outfit while meeting the fans as seen in those photos. Then while heading into the main show of Raw, the genetically superior athlete wore a stunning purple in-ring attire. She shared a stunning photo while standing in the middle of the ring with the title hanging high above her head. The caption of the post suited her attitude as she stated, "queen > everyone."
Video: Becky Lynch Confronts WWE Fan Calling Her A Pu**y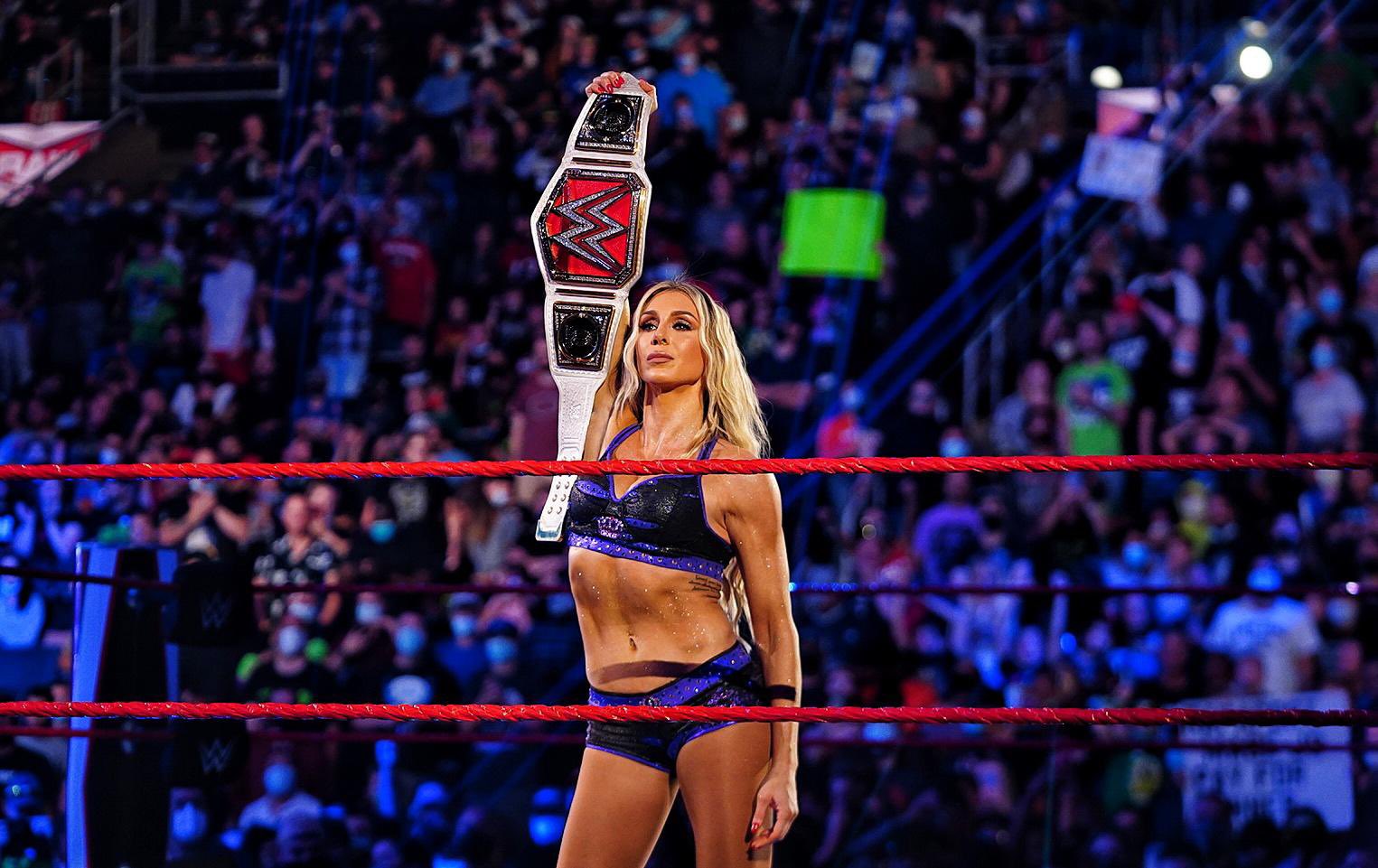 As seen on the show, Charlotte Flair competed in a non-title matchup against Shayna Baszler and defeated her in that bout. Via an interference from Nia Jax, Baszler was unable to hit a top rope move after which Flair connected with a big boot to pick up the win.
After the match, Charlotte Flair stood tall in the ring now but the music interrupted, and out came Alexa Bliss with Lilly doll. Bliss put Lilly on the top turnbuckle and handed a gift box to Flair. It appeared to be a doll based on The Queen's physique and Bliss named it Charlie. The two eventually indulged in a brawl as Bliss hit a Destroyer to put down Flair.