It seems CM Punk is a bit jealous of WWE Hall of Famer Edge who holds a key point to WrestleMania 37 as he is the Royal Rumble winner. He made his miraculous return at last year's Royal Rumble event following the career-ending in 2011 due to a neck injury. Then, Edge came back this year to create his own path on the Road to the Show of Shows.
Former WWE Superstar CM Punk recently had a conversation with his fans via a Q & A session on Twitter, who received a good range of questions. Among them, one of the fans asked him what he thought of Edge winning the Royal Rumble match.
"#askpunk how do you feel about Edge winning the Royal Rumble?"
I see five guys that have potential. Hobbs, Darbs, Pillman, Starks, Jungle Boy. And that's not to say there are others, but those guys stick out.

— player/coach (@CMPunk) February 12, 2021
Interestingly, CM Punk revealed that he is excited about Edge possessing a jacked body and getting a second act, nowadays. He added that he is jealous of Edge's abs.
"Super stoked for him to get a second act. And jealous of his abs."
CM Punk Denies A Shot At WWE Legend Stone Cold Steve Austin
These two superstars had met in the ring, more than a decade ago. WWE Universe could've loved to see a rematch between these two veterans but then again there's no chance of seeing the Straight Edge Superstar back on WWE TV.
CM punk interested to fight some AEW Stars
Rather, CM Punk is more interested in fighting some of the AEW wrestlers. has his eye on a few of All Elite Wrestling's top young stars. As seen on the Q&A session on Twitter, he was asked about WWE's rival brand. User @HEELPags wrote,
"What current wrestler in AEW would he most like to work with IF he ever came back?"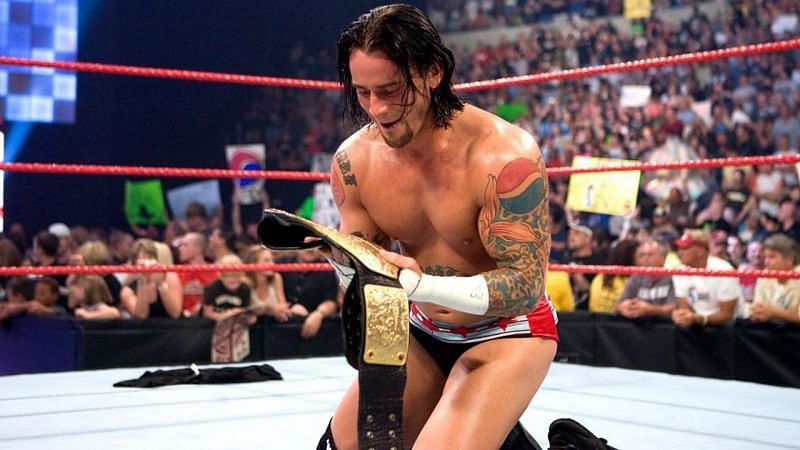 CM Punk mentioned five AEW wrestlers that he sees having the potential to have more success, down the line. Also, he may like to square off with them if getting a chance, ever,
"Powerhouse Hobbs of Team Taz
AEW TNT Champion Darby Allin
Brian Pillman, Jr. of the Varsity Blonds
Ricky Starks of Team Taz
Jungle Boy"
CM Punk is now more than 7 years away from the professional wrestling ring since leaving WWE in January 2014. He will soon be seen in the pro wrestling series Heels, starring Stephen Amell, on the Starz premium cable network. Although he previously claimed to be back in the WWE in the past, there's not much progress noticed in that aspect.