Damian Priest made an impressive debut on the WWE main roster debut at the Royal Rumble. Thus far, the experience has been great for the young gun who is expected to receive a huge push, down the road. That is likely to continue through the road to WrestleMania 37 if not Vince McMahon suddenly loses faith in him just like Andrade, Ricochet, or Aleister Black.
Rick Ucchino recently sat down with Damian Priest to talk about the recent bright ongoings of his career that could lead up to even brighter things. The NXT star revealed what he has heard about the WWE main roster so far which is stacked up. Now, he's been experiencing the same, first hand.
Damian Priest To Have A Big Match On WWE Wrestlemania 37 Debut?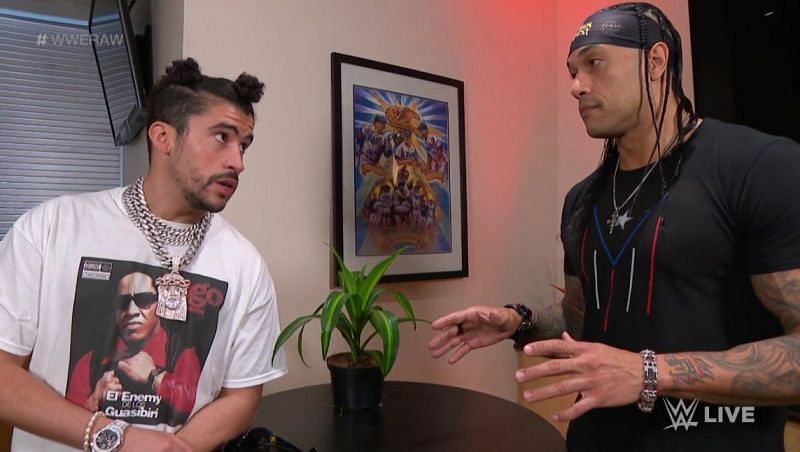 There are some big WrestleMania rumors floating around Damian Priest due to his involvements with Rapper Bad Bunny. He has heard them all and it would be great for him to be a part of the Biggest Event of the Year in any way he can. As seen in the below quotes by the former NXT North American Champion, he seems to have a ton of praise for the multi-platinum recorder who is worldwide famous.
"That's been brought up to me by other people as well. I read the reports like everybody else did, so I don't know, but I will say this… That guy is so talented and so determined to achieve what he wants on his terms that if he wanted to do this, or he wanted to transition or wanted to wrestle, I'm sure he could achieve it.
Kurt Angle: WWE Hall Of Famer Avoiding Another Neck Surgery
He's not even supposed to have the success he has in his profession now, but he figured out a way to make it work. He's just a good human being – that always helps – and if he wanted to [wrestle] I'm sure he could. Hell, I don't care what I'm doing. First of all, I'm just trying to be on WrestleMania. It can be in any way, shape or form, so to get in with someone like him and his caliber of status in this world… sign me up, please!"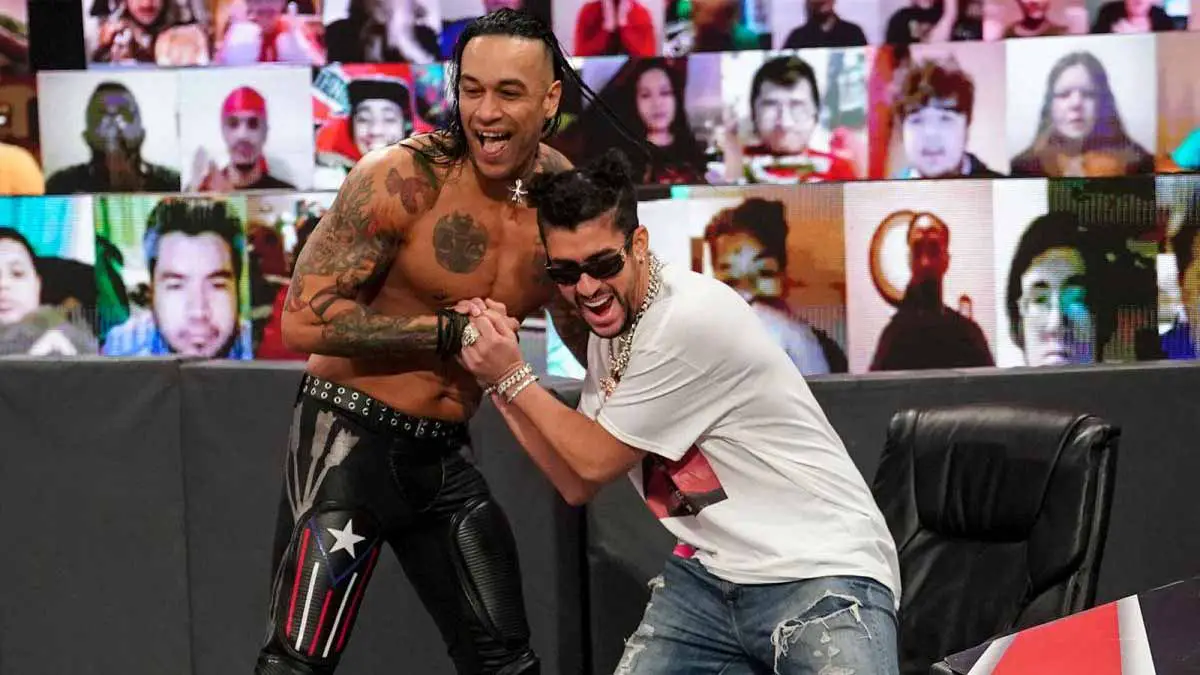 Damian Priest could team with Bad Bunny at Mania 37
As you can see, Damian Priest is more than ready to team with Bad Bunny at WrestleMania 37. This could be a huge break for his early main roster career. Critics do see him as the one who has all the tools to become a future champion. There's basically no limit for a man like him with so much agility. The question is whether WWE can use him to his full potential.
The current plan is for Damian Priest to team up with Bad Bunny to take on The Miz and John Morrison at WrestleMania 37 in a huge tag team match. That match could bring a ton of attention towards the WWE considering Bunny being mainstream attention. His Royal Rumble merchandise sold out in a quick fashion, for a reason and WWE could get something bigger out of his WrestleMania gear.