Damian Priest officially made his main roster debut at the Royal Rumble 2021 pay-per-view by competing in the Men's Rumble match. After putting on an impressive performance, he was eliminated from the match but he made friendships with celebrity rapper Bad Bunny. The alliance even continued the next night on Raw through which he was spotted more by the mainstream audience.
Damian Priest took out The Miz and John Morrison before Bad Bunny nailed a dive that garnered big attention on the social media platform. The good news WWE has more big plans for him that could lead up to have a big WrestleMania moment, down the road just like it has been reported in recent times for Bad Bunny who has trained at the WWE Performance Center.
Daniel Bryan and Edge Pushing For Different Agendas In WWE Creative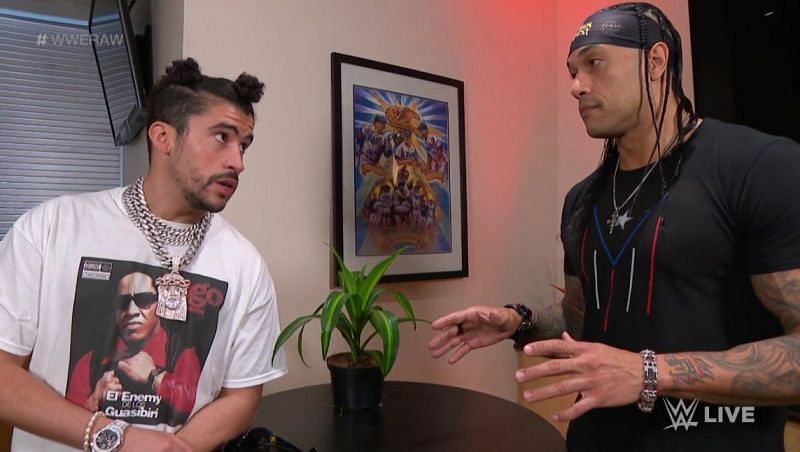 The initial belief is that Bunny could eventually team up with Damian Priest against The Miz and John Morrison at WrestleMania 37. The Wrestling Observer Newsletter noted that there is hope that the former NXT North American Champion will get a big moment out of this match that could eventually set him a smooth course for him on the main roster.
Rapper Bad Bunny Now Top-Most WWE Merchandise Seller For 2021
WWE had earlier debut plans for Damian Priest
WWE apparently also wants to give Damian Priest a huge push, down the line as he could be a big singles star. This upcoming WrestleMania match could give him a good introduction to the Latino community of the WWE Universe as he will be associating with Bad Bunny.
"The idea is Priest will get the rub in the Latino community in particular of being Bunny's tag team partner."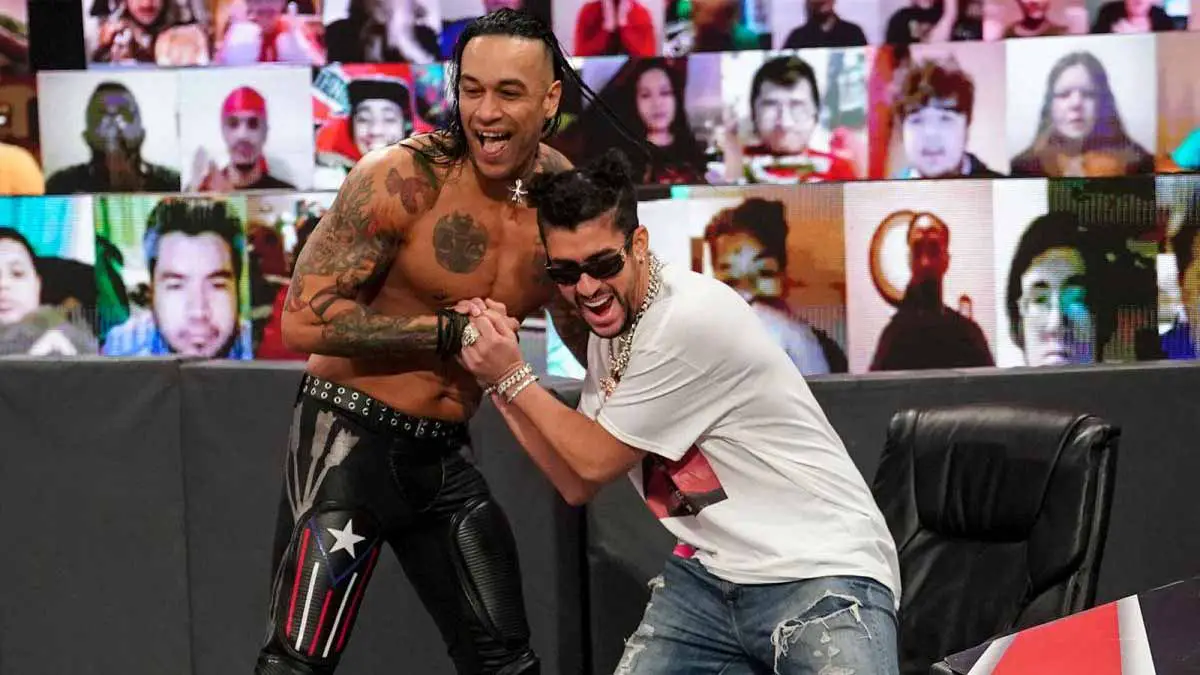 WWE's original plan was to debut Damian Priest on SmackDown as Kevin Owens' best friend as the latter was outnumbered on SmackDown during his feud against the Universal Champion Roman Reigns. PWInsider also reported that alongside Priest, former NXT Women's Champion Rhea Ripley is also headed to the main roster after her loss to Raquel Gonzales in a Last Woman Standing match on NXT New Year's Evil.
That original plan for Damian Priest was nixed because Kevin Owens said it didn't make sense. Roman Reigns also suggested the same as Priest didn't have any prior relationships with Owens. While Ripley is still looking for a spot on the main roster, things have turned out well for Priest as he made an interesting debut on Raw with Bad Bunny by his side.