WWE previously planned to host Roman Reigns vs Daniel Bryan at TLC, but that match was perhaps postponed to Wrestlemania 37. Kevin Owens took the spot of the challenger as Vince McMahon moved the originally sketched Universal Title match to the Royal Rumble event, as per Wrestling Observer Newsletter. But it seems the match was pushed back, once more. In the meantime, WWE is still continuing the angle with some verbal jabs.
On a recent edition of WWE Talking Smack, Paul Heyman said his client, Universal Champion Roman Reigns, is by far the best fighter and wrestler in the professional wrestling world, today. Daniel Bryan, who defeated Jey Uso on this week's SmackDown confronted Heyman and claimed that he's undoubtedly a better wrestler than Reigns. He also went on to discuss the possibility of facing Reigns for the title.
Daniel Bryan Favorite To Win WWE Royal Rumble 2021?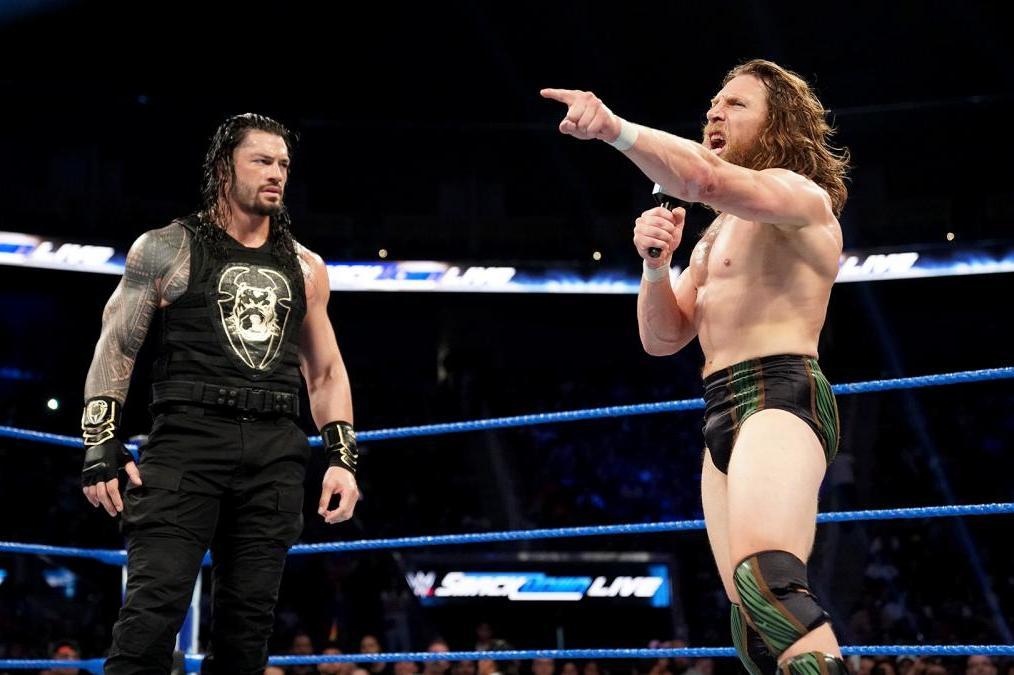 Daniel Bryan Says He's Better Than Roman Reigns
"I heard you guys talking about people being better fighters, better wrestlers, better husbands and better fathers. Now, I know, listen, these are things that I know, right?
I'm not the best husband in the world, but I try to be. I'm not the best father in the world, but I try to be. And if you're just comparing me – this is a question to you Paul – do you think I'm a better fighter than somebody like Roman Reigns? Do you think I'm a better wrestler than Roman Reigns? Here's an easier one: Do you think I'm a better husband, better father?"
Daniel Bryan continued, "Paul, I don't lay claim to being better than many people at certain things. But I'll tell you this: I am a better fighter than Roman Reigns. And I'm sure as hell a better wrestler than Roman Reigns.
And if I win the Royal Rumble and face Roman Reigns at WrestleMania, and he's still the champion, I will beat him for that championship. Here's another thing: if he's not champion somewhere down the line, I'm going to beat him down, anyway."
Daniel Bryan's WWE Contract Expiring; Update On Future
With almost two decades of experience under his arsenal, Daniel Bryan was helmed as perhaps the most technical wrestler of the world when he was taking entry to WWE in the year 2010. So arguably, he could bring a lot to the table which is way more than the Head of the Table.
On a related note, WWE maybe just willing to drag the match between these two until Wrestlemania, perhaps. During the final 2020 edition of WWE Friday Night SmackDown, Daniel Bryan had a big announcement to make. He pointed out how he never won a Royal Rumble match, and he wants to fix that. He announced his entry in the men's division 2021 Royal Rumble match who was the first WWE superstar to do so, this year.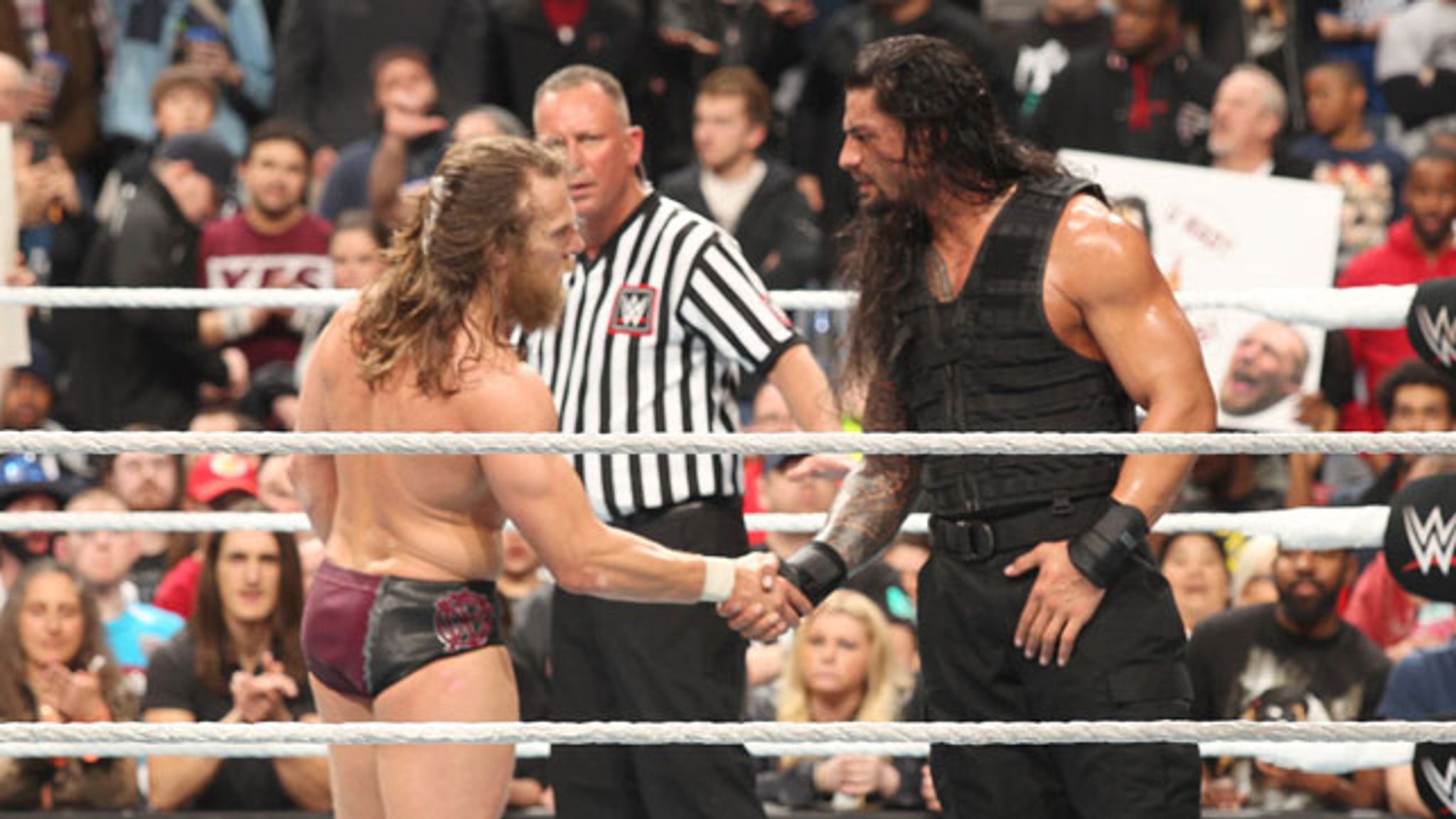 With that being said, it's almost certain that Daniel Bryan won't challenge Roman Reigns for the Universal Title at Rumble unless WWE uses him in two different matches. At the same time, Bryan emphasized the will to pick up his debut win at a Rumble match so that he could face WWE's Tribal Chief at Mania during the conversation on Talking Smack appearance,
"In my 20+ year career, I have never won a Battle Royal. Isn't that crazy? Like, I've wrestled in, like, crazy places where people aren't very good, right? Like in Battle Royals with a bunch of people that you would have never heard of. And for whatever reason, some of them were good for whatever reason.
I could never win a Battle Royal. But this might be my last chance. So, I'm making it a goal to win the Royal Rumble, to win a Battle Royal. If that happens, if I win the Royal Rumble, that means I will go to WrestleMania and face whoever's the Universal Champion."
With the uncertainty of The Rock's appearance at Wrestlemania 37 to feature in a match against Roman Reigns, WWE is in search of a new opponent for the Big Dog at the Show of Shows. Daniel Bryan could be a great choice in that slot especially considering that these two never had a stretched program. They only competed at the inaugural Fastlane event for a one-off occasion in a PPV event.