It seems Miro formerly known as Rusev, is really done with pro wrestling for good following his WWE release, earlier this year. Being a former member of the SmackDown roster, he had to serve a 90-day non-compete clause put on by WWE.
The clause got finished by July 18 allowing him to sign with other professional wrestling companies as per his choice. He has thus been heavily rumored to arrive in either All Elite Wrestling or Impact Wrestling.
For one instance, Rusev even wanted to go to Japan for a change in his career. But it seems he rather opted for another option that is surprising.
He is rather admittedly focused on being a professional twitcher, YouTuber, and content creator. He revealed the same while interacting with fans on Twitch. Rusev was asked if he considers returning to wrestling or making a WWE comeback, down the line.
Alexa Bliss Picks Favorite Match In WWE & It's A Surprise
Surprising the fans, Rusev mentioned that he is done completely with pro-wrestling and won't return to in-ring competition.
"I'm done. I'm done, man. I'm just enjoying my Twitch. I'm a professional Twitcher, YouTuber, and content creator. I'm not a wrestler anymore. Can I be your favorite streamer?" Miro said during the Twitch session. (transcription by Fightful)
During the same Q&A session, Rusev also disclosed his last interaction with Vince McMahon since his release from WWE. "I texted Vince, I haven't talked to him. I texted him, it was a nice conversation."
It should be noted that Rusev was among those WWE wrestlers who were released due to the budget cuts amid the coronavirus pandemic, back on April 15. Although he was let go of the company, his wife Lana is still an employee of the Vince McMahon owned brand.
WWE Star Lana Promotes Energy Drink In Bikini; Gets Banned On Twitch
Over the past several months following the release, Rusev has invested a lot of time in building up his YouTube and Twitch channels. He was apparently following the footsteps of Lana who has her YouTube channel for quite sometimes.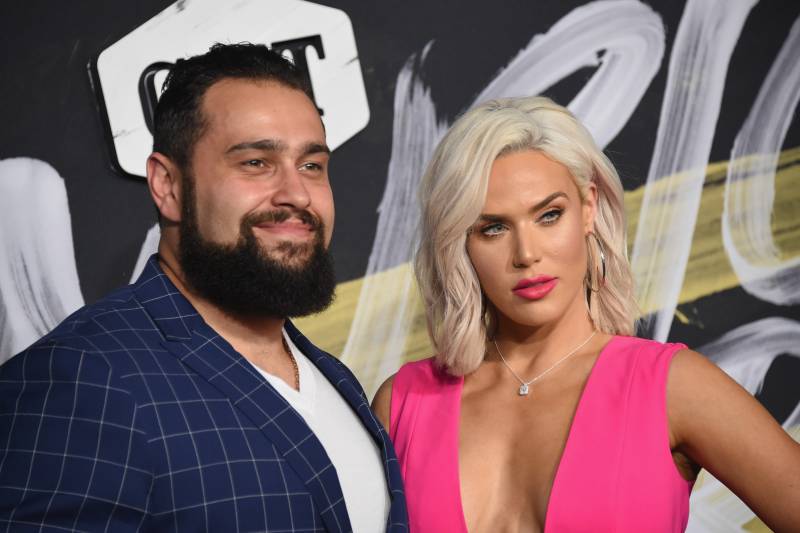 Rusev loves to interact with fans and play video games, during his Twitch streams. He often mentions previously untold stories about his experiences in the wrestling business or WWE, to be specific. He recently revealed a story about WWE Superstars voting Randy Orton as the sexiest WWE superstar.
A significant part of the WWE Universe does believe that Rusev had all the tools to what it takes to be a world champion. But for some reason, WWE couldn't utilize him properly. He would rather be known as a two-time United States Champion in the company who had good times as a monstrous heel on the roster in his earlier days.