The homecoming for WWE's Twisted Goddess didn't appear to be a happy one during WWE Extreme Rules 2021. Alexa Bliss didn't only lose her scheduled title match against Charlotte Flair but she has also permanently lost her Lilly doll, thanks to her opponent. Besides, this was a way to hand over tons of heat towards the champion as Bliss would perhaps continue the feud for weeks to follow.
At Extreme Rules 2021, Charlotte Flair put her Raw Women's Championship on the line against Alexa Bliss in her second title defense since winning the belt at Summerslam 2021. As seen in the match, Flair went for the top rope moonsault and landed on her feet as that did affect Bliss to come extent. After multiple pin attempts from both wrestlers, Charlotte lifted and powerbomb-ed Bliss for a two-count.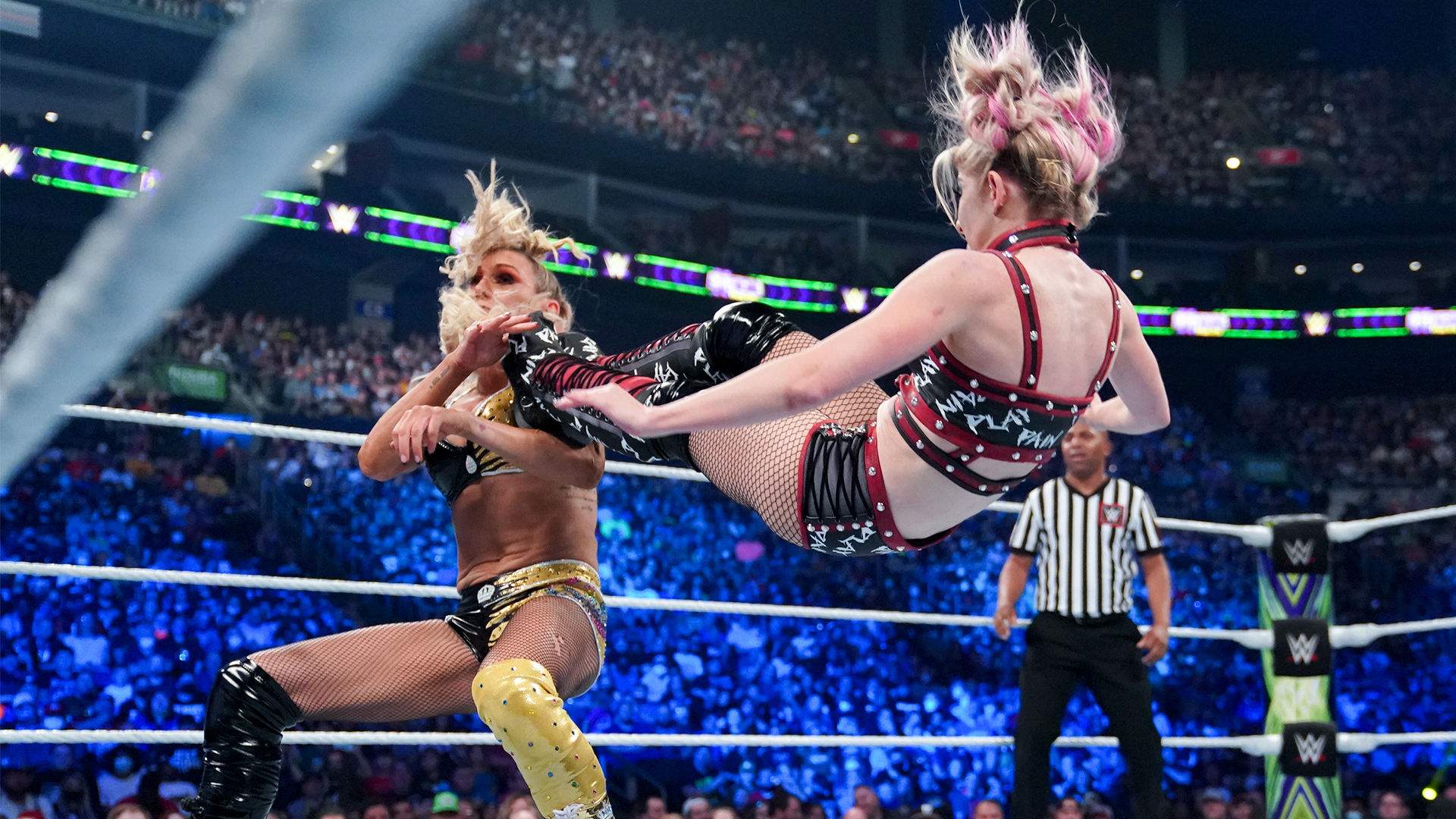 Bliss then came back with the code red, cover but she didn't get the three-count. She headed to the top rope but missed the twisted bliss attempt. Charlotte went for the figure-eight but Bliss countered with a DDT but Charlotte got a foot on the rope. Flair then grabbed Lilly for a distraction and delivered a big boot. She threw Bliss into the ring post and hit a natural selection on Bliss for the pinfall win to retain at Extreme Rules 2021.
WWE Extreme Rules 2021: The Demon Takes Pinfall Loss To Roman Reigns
Charlotte Flair destroyed Lilly at Extreme Rules 2021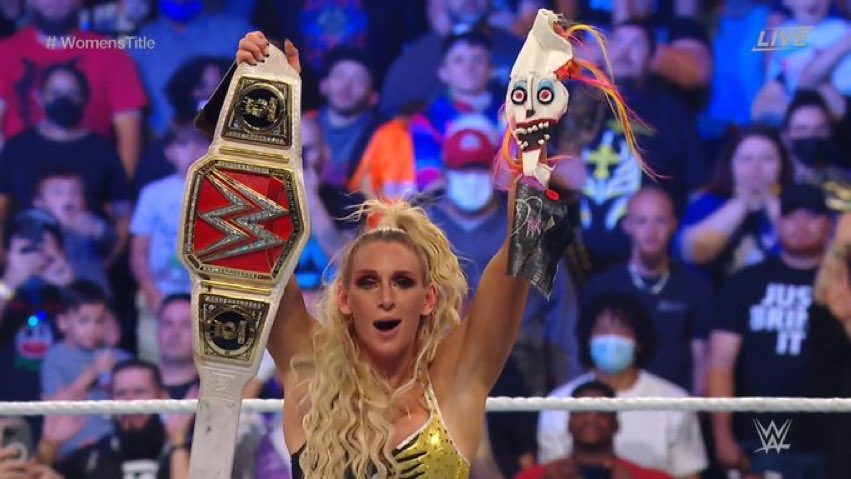 After the match, Charlotte Flair grabbed the Lilly doll and ripped it into pieces. She picked up a piece of the "Stupid doll!" and held it up with her title. Bliss tried to make the save but received a beatdown, instead. As Flair left the ring, Bliss discovered her ripped doll and freaked out over that. In the ring, she tried to put it back, together.
Bliss' hometown crowd at the Nationwide Arena in Columbus, Ohio chanted "Thank You, Lilly" as she screamed out of agony. Bliss then left Extreme Rules 2021 with foam in her mouth.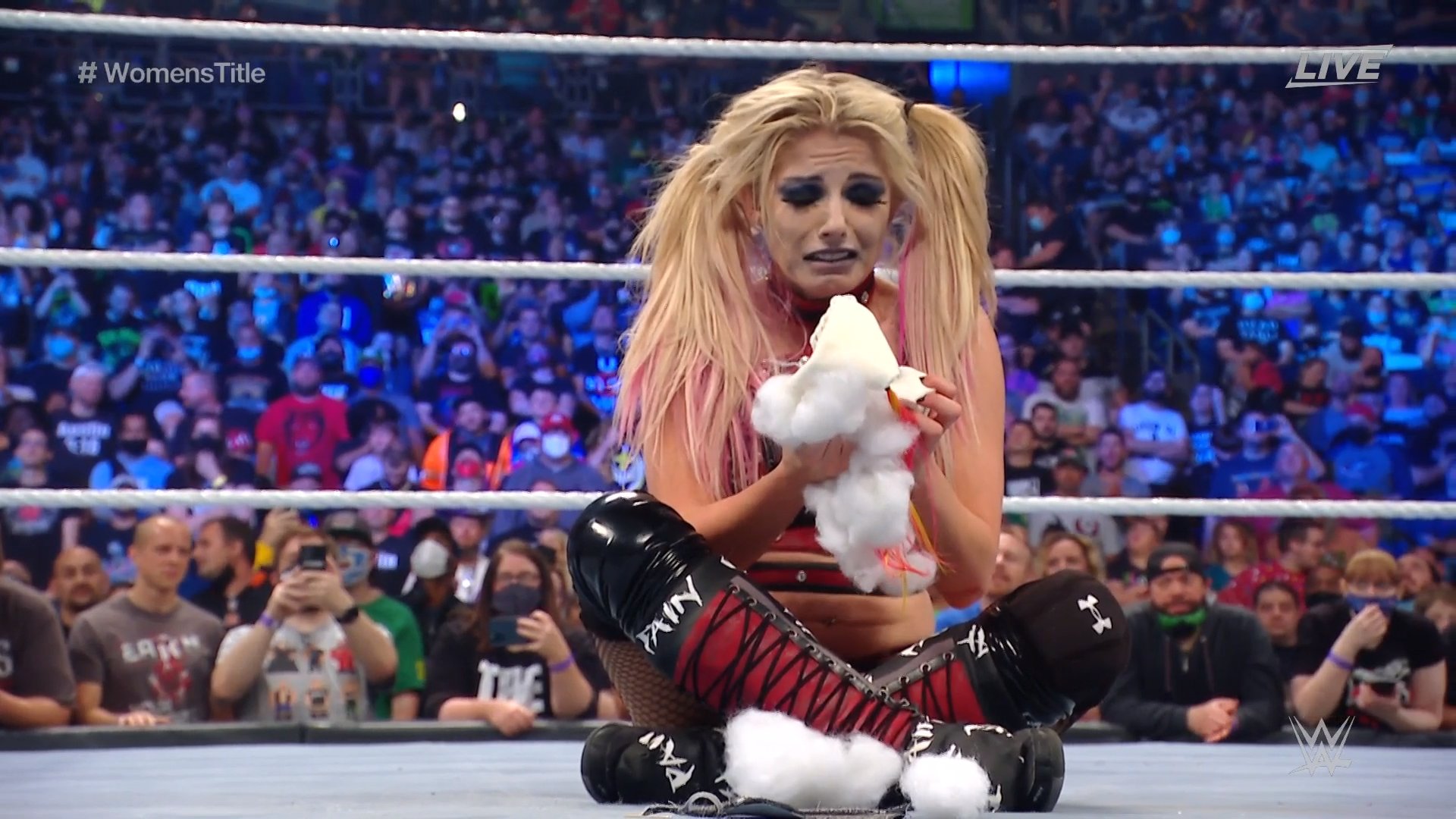 WWE did create an interesting situation at Extreme Rules 2021 where Bliss would certainly come after Flair for running her doll. But with Lilly no more in her corner, Bliss has lost her best friend. Then again, WWE used Bliss' hometown crowd to generate huge heel heat for Charlotte Flair. That being said, the feud is definitely not over.