John Cena last appeared in a WWE ring back in 2020 April on the occasion of WrestleMania 36, which was not even close to the grandeur of the Show of Shows. WWE had to change up its plans for last year due to the COVID-19 pandemic. The entire show went down from the WWE Performance Center in front of zero audiences that was an unbelievable environment.
Things tended to go back, normal with the introduction of WWE ThunderDome from SummerSlam onwards. A rumor was going around that WWE was originally planning to bring back John Cena for a match on that show given it was originally set from his hometown of Boston. So many thought that a huge match was nixed for the biggest party of the summer. Buy that may not be the case.
WWE Legend John Cena Helped 8-Year-Old Boy To Save His Sister's Life
A report was going around that WWE planned a big WWE Title Championship match for the then champion Drew McIntyre at SummerSlam 2020 where he was scheduled to defeat John Cena in Boston to solidify his legacy. It seems there's no truth to the story.
John Cena Called Himself Selfish Over WWE Wrestlemania 37 Appearance
WWE never planned any Summerslam match involving John Cena
Ringside News has asked around about those plans and sources replied to them saying that this report was "total bullsh*t." There was never any plan for Drew McIntyre to take on John Cena at SummerSlam, 'with or without the pandemic.'
They were also told that there isn't even a question about whether it was planned or not. WWE actually never had any intention to host McIntyre vs Cena at SummerSlam as the latter might nowhere be around WWE during August 2020.
John Cena was rumored to be a part of WrestleMania, this year. But he is admittedly in Canada for the filming purpose of the Peacemaker series for HBO Max. He just can't put the production on halt and quarantine himself for a potential WrestleMania match in Tampa.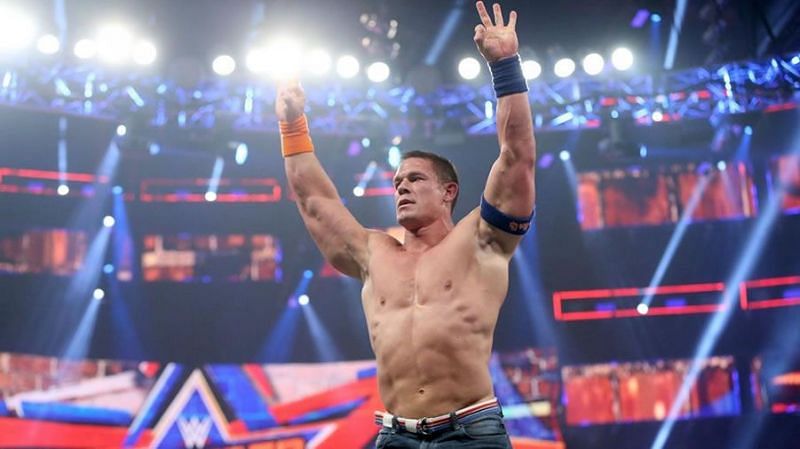 While speaking to Forbes, John Cena addressed his potential appearance at WrestleMania 37 and said the situation is out of his hands. He is outside of the United States and there's no way he can come back to the States for a WrestleMania match,
"Unfortunately, it's out of my hands. Every other year except for this year has been completely within my realm," Cena admitted. "If this were normal times, I would 100% be there. I'd find a way to contribute somehow. I've sat in the crowd as a fan. I'll do whatever the event asks me to because it means that much to me, and WWE means that much to me, but I'm in Vancouver shooting Peacemaker for HBO Max."